Naifs takes its name from an old French word for 'naive', which is apparently the spirit they're keen to encapsulate within the restaurant.
Which may seem naive of them.
But the fact is that they're all about providing simple, seasonal, plant-based food, that – whilst hinting at something high-end – remains creative and fun. According to the show runners, ex Vanilla-black chef Tom Heale and his partner Anne Stokes, the place is about doing things your own way, rather than buckling to tradition. Hear hear.
You'll find it in Peckham, where they've taken over the old corner space Aside used to live-in, about a ten minute walk from Queens Road. Design-wise it's stayed pretty similar: a sort of Japano-Scandi-esque mix of light woods, and hanging plants. However, the concept sees something very different.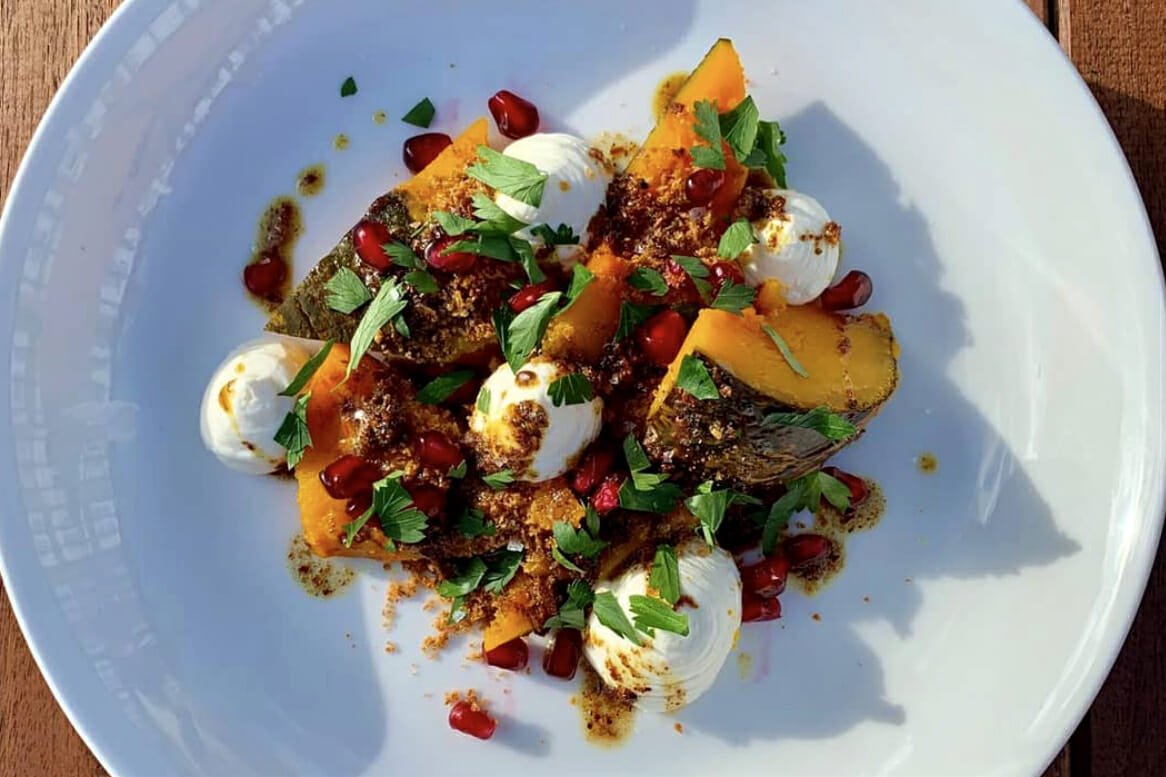 The menu includes a mix of both sharing and solo dishes, with the overall idea being that you start with a mix of small plates (things like crown prince squash with labneh and chilli butter; or aubergine fritters with honey and spenwood cheese) before moving on to something of your own. That might be fried celeriac with smoked apple, mustard, and koji; or sunchoke mezzuluna (a type of zig-zaggy moon-shaped pasta) with girolle butter and Cora Lynn cheese.
It also has to be said that their desserts are really something. There's the velvety chocolate mousse topped with smoked hazelnuts, and the strikingly original almond and barley ice cream sandwich, drizzled with fennel caramel. All of which you can wash down with a short menu of classic cocktails (including a 'Vegan Mary'); some locally-brewed beers; or a glass or two of mostly natural and biodynamic wines.
Did someone say five a day?
NOTE: Naifs is open 6-11pm, Wednesday-Sunday. For more information, or to book, visit their website HERE. 
56 Goldsmith Rd, Peckham, London, SE15 5TN
---
Looking for more veggie and vegan restaurants? We have a guide to both here: veggie; vegan.