If there was one problem with Phil Howard, a multi Michelin Star-winning chef, opening a casually affordable pasta bar in Central London…
…it's that there were notto'nough of them.
Swiftly rectifying that is Notto Covent Garden, a follow-up to the highly successful Notto which opened on Piccadilly last winter. It was a slam-dunk of a debut, partly because it offered a slice of casual quality in what's otherwise a pretty pricey part of London for dining out. Here, Notto's moving into more competitive turf with neighbours like Bancone and Ave Mario – but we're pleased to report that it's more than capable of keeping up with the Joneses.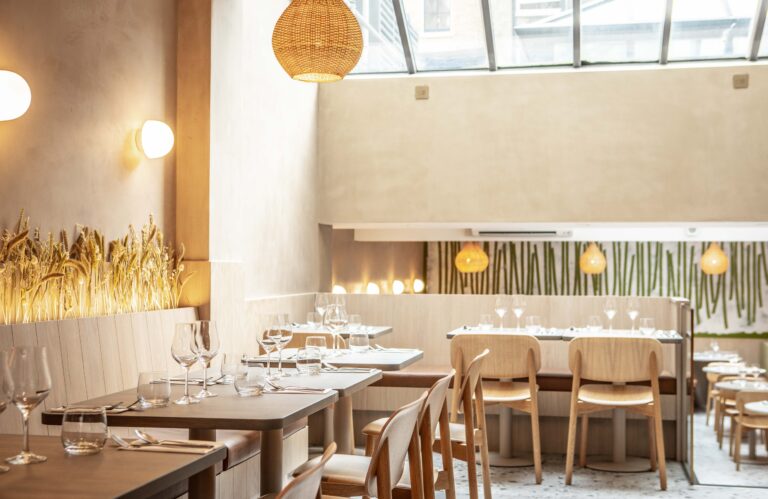 You'll find it perched on Henrietta Street, a cobble's throw from the Covent Garden piazza. Just like the original, Notto Covent Garden follows a recipe of pure simplicity: a breezy, open space, with blond woods, minimalist furnishings, a flood of natural light, and – yes – more sheafs of decorative wheat lining the walls in a nod to the restaurant's prize ingredient.
And as before, the menu's been created with pasta virtuoso Louis Korovilas, who cut his teeth at long-standing Michelin-starred Italian Locanda Locatelli and thrust Bancone into the spotlight when it opened back in 2018. At Notto, each type of pasta is made in-house every day using 00 flour (it's basically the Rolls Royce of wheat products).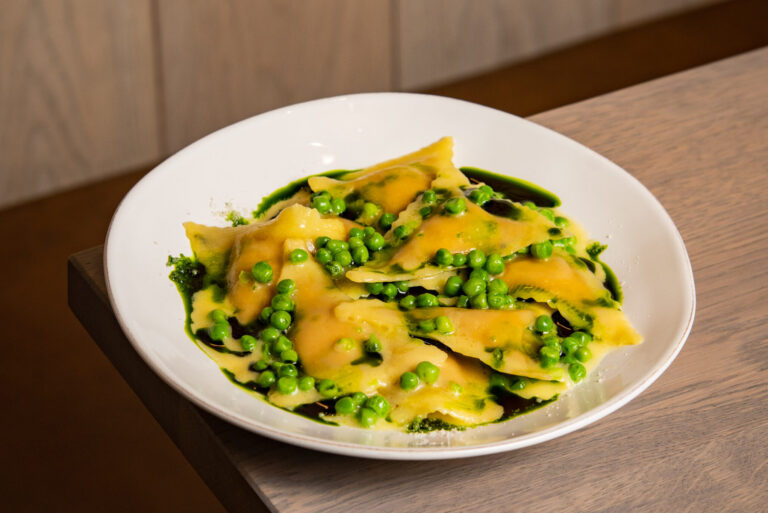 Each pasta dish is hefty enough to feed one person well, but the best way to tackle Notto's menu is to share a couple of dishes, so you can minimise the difficult decisions between the rigatoni cacio e pepe; the pumpkin & chestnut ravioli with sage & brown butter; and the pappardelle – silky ribbons nestled in a slow-cooked beef short rib & red wine ragù. And yes, you can still get that springy rosemary focaccia to swipe through any leftover sauce.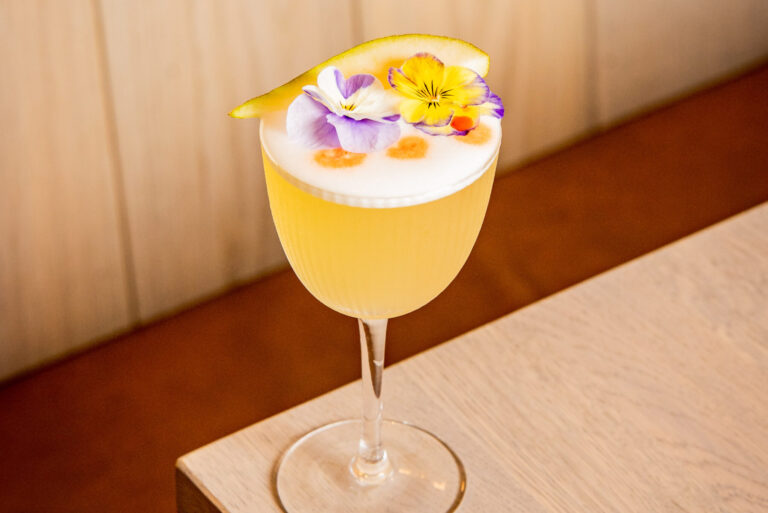 There's a decent array of (predominantly Italian) wines available by the glass and bottle here, but you'll most likely want to kick off the meal with an aperitivo – there's a frothy pear sour and a chilli-flaked margarita for something more unusual, but you can also score a classic negroni for a tenner.
And there's notto lot to improve on there.
NOTE: Notto Covent Garden is open for lunch and dinner daily. You can find out more, and book, HERE.
Notto Covent Garden | 4 Henrietta Street, London WC2E 8PS
---
Love pasta? Check out London's best fresh pasta restaurants