With his eponymous debut restaurant, Gordon Ramsay became the first Scottish chef to hold 3 Michelin stars.
Ironic for the chef usually associated with four stars.
Ramsay's restaurant empire now stretches across the globe, with 13 in London alone – but this is really where it all started. He opened Restaurant Gordon Ramsay back in 1998, fresh off the back of the two stars he helped to earn as Head Chef at Aubergine, winning three stars in as many years and topping restaurant guides across the board.
That was 20 years ago, and while you won't see (or hear) Ramsay behind the pass these days, a visit to Restaurant Gordon Ramsay is still the best way to experience the kind of elaborate fine dining that defined the early 2000s, and made Ramsay an international name.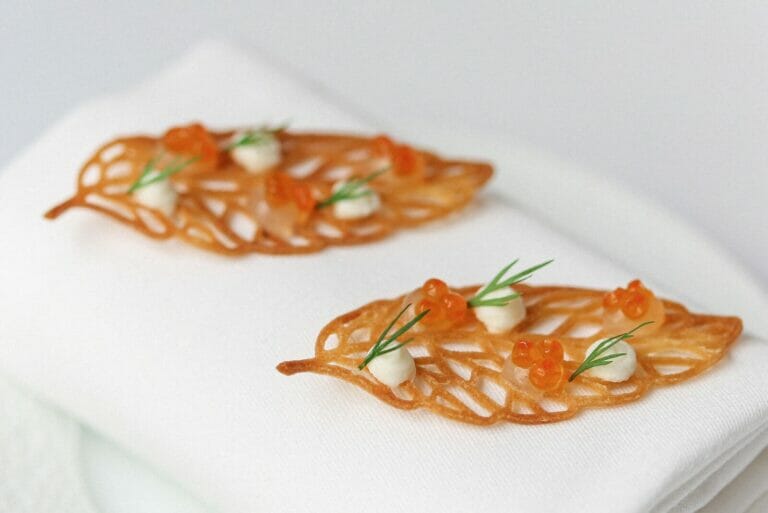 Maintaining a trio of Michelin stars for two decades means a certain amount of the 'if it ain't broke' philosophy is applied here. While the place had a head-to-toe refurb in 2013, Restaurant Gordon Ramsay is still very much the quintessential Michelin restaurant, with crisp white tablecloths, tasteful flower arrangements and a gentle, muted colour scheme. Maitre d' Jean-Claude Breton, has been working with Ramsay since 1993, and is a real connoisseur when it comes to service. Avant-garde it ain't, but Restaurant Gordon Ramsay is an absolute failsafe when it comes to special occasions, entertaining clients or popping life-changing questions.
Matt Abé has been leading the kitchen here since 2015, when he took over from Clare Smyth (who went on to open her own hugely successful debut in Notting Hill). The dishes he puts out here are faultless, with top-quality ingredients cooked to perfection and presented as a work of art. The 'Prestige' tasting menu here takes you through the restaurant's top hitters; including pressed foie gras with plum and smoked duck; roast pigeon with pickled blackberries; charred leek with black garlic and macadamia. The wine list is equally impressive, though you probably won't see it – head sommelier James Lloyd will take into account your personal tastes and the dishes you've ordered to present you with a glass, bottle or flight of wines to suit.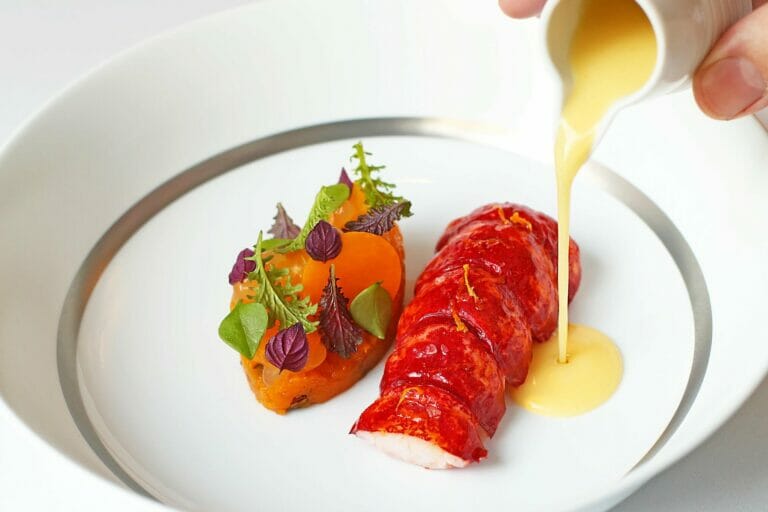 Now for the other caveat: Restaurant Gordon Ramsay is expensive. A meal for two, with something red or white to accompany it, is going to set you back the best part of £500. That said, there are ways to temper this: the lunch menu is a more reasonable £75 for three courses. At the other end of the spectrum is the bespoke dining experience at 'The Inspiration Table', a private dining room seating just four people, where chefs will serve you experimental new dishes and talk you through the inspiration and execution of each one. The price tag? £1000 for the four of you.
So don't issue any four stars when they bring you the bill.
NOTE: Restaurant Gordon Ramsay is open for lunch and dinner, Tuesday-Saturday. You can find out more, and book a table, HERE.
Restaurant Gordon Ramsay | 68 Royal Hospital Road, SW3 4HP
---
Like fine dining? See all the Michelin Star restaurants in London