We went to St. Barts.
And it was, for want of a better word, a saintly experience…
…with a rather unique twist.
It comes from the team who run the restaurant luminary Nest in Hackney (messirs Johnnie Crowe, Luke Wasserman and Toby Neill) and you'll find it in a tranquil Farringdon courtyard backing onto London's oldest church – the cloisters of St. Bartholomew The Great. As settings go, it's hard to beat. It's also a perfect way to lead you into the experience itself, as it literally surrounded the restaurant with an air of relaxed serenity.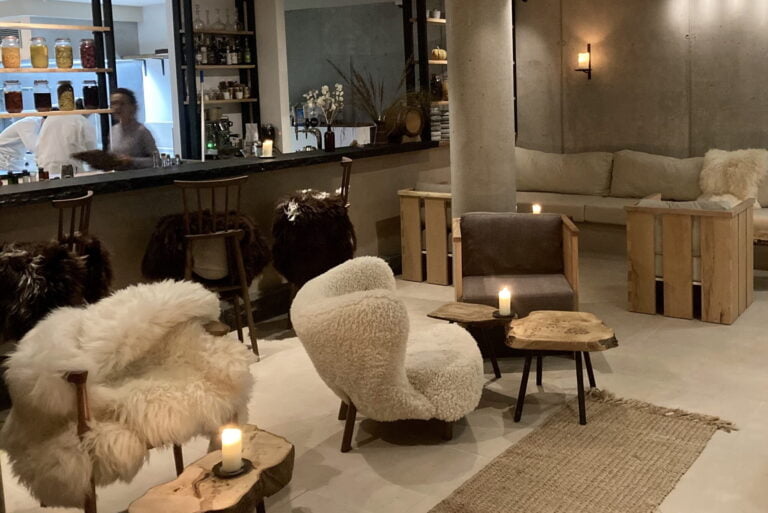 Wandering in, you'll find yourself in their warm, welcoming, candlelit bar area. You'll be perched up at a small, misshapen wooden table hand-carved from fallen London plane trees, and sink into a sheepskin chair. This is where your evening will start, and where the first seven courses – yes seven – of your tasting menu will come, while you sip cocktails and a glass of wine or two (the barrel aged negroni is really quite something). The waiter will give you a small brown envelope containing the menu, and leaving it to you as to whether you decide to look or not.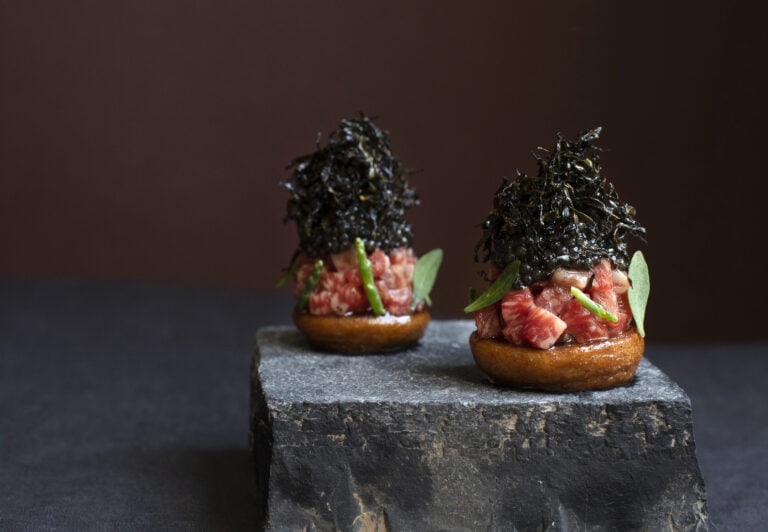 After that, the parade of dishes will start. Each bite is a delicate little wonder all of its own, ranging from a gorgeously frilly, crisp onion tart speckled with goats cheese, to a plate of house-cured Mangalitza salami, a satisfyingly brittle cod fritter, a meltingly good Welsh wagyu tartare, and a pair of brightly flavoured beetroot meringues clasped around a floral slice of Lapsang tea jelly.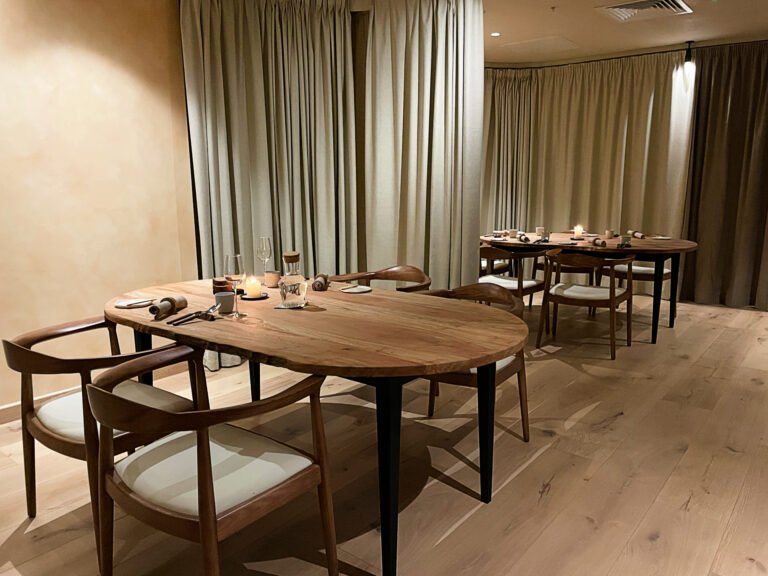 Then, at roughly the half way point of your evening, you'll be moved around the corner to the dining area. Here they've got a view out over the cloisters themselves (which are beautifully lit up at night), while the space itself is a Nordic-style feast of wood & stone.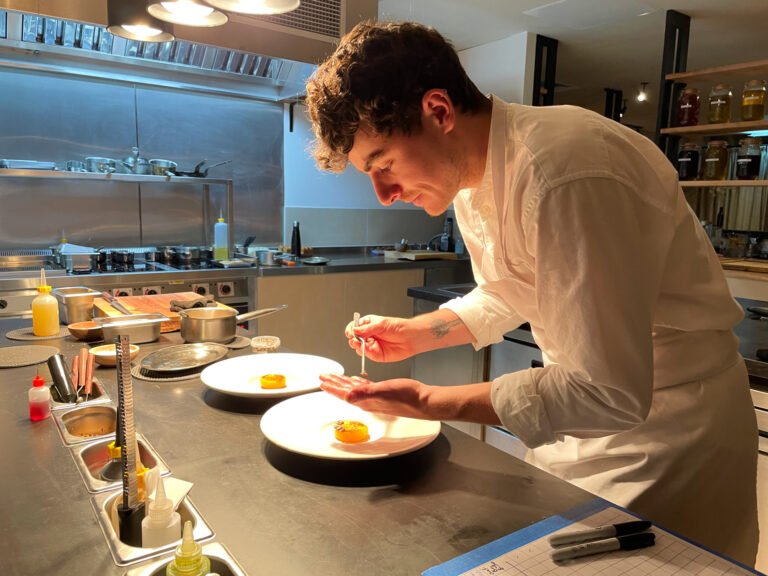 And speaking of feasts, then come the main courses. All six of them. Plus dessert. And that's not counting the intensely rich bowl of grey mullet broth you'll get to shift your palate into a higher gear. After that, expect the likes of delicate flakes of crab steeped in a mace & nutmeg foam; BBQ sweetcorn porridge decorated with pickled girolle mushrooms; a rather stunning slice of cod blanketed in truffles; a wedge of perfectly cooked, fat-laced duck breast cut through with a bracing crown of berries; and an impossibly tender fillet of beef with marrow wrapped in allimus leaves. At this point, you might just catch yourself thinking that this is one of the most impressive meals of your life, and you won't be the only one to have done so – the Michelin man has bestowed a Star on St Barts only half a year after opening.
After twin desserts of plum kernel ice cream and a slice of lavender & honey cake, you'll get a little fabric bag with a stout-glazed bun to warm up in the oven for tomorrow's breakfast.
Like we said, saintly.
NOTE: The 15-course menu costs £120 per person with the option to tack on wine for an extra £80. For the lunch brigade, bargain hunters and those who aren't quite comfortable spending three figures on dinner yet, there's also going to be a six-course £60 lunch menu made up of the highlights. You can book here.
Restaurant St Barts | 63 Bartholomew Close, London EC1A 7BG
---
Like keeping your finger on the pulse? Then you might like our guide to all the best new London openings here