Thanks to the immense success of the Fitzrovia original, there are now four Roka London restaurants.
You might say they've formed their own Roka group.
Headed up by frontman Rainer Becker – the man who's also behind Zuma and Oblix at the Shard – they make for a handsome quartet of high-end dining spots, all decked out in natural, rough-hewn stone, smooth wooden accents and the impressive theatre of open kitchens, behind which a busy outfit of chefs slice neat chunks of sashimi and throw meat, fish and veg onto the smoking robata grills.
The food at Roka – contemporary Japanese dishes, with a focus on delicate sashimi and beefier grilled dishes – is consistently exquisite, despite now being served up in four locations. The menu is pretty much the same between branches, give or take a few signature dishes, and the bottomless brunch in Canary Wharf. Hand-pick a platter from over 15 types of sashimi; indulge in rock shrimp tempura with wasabi pea seasoning; revel in the stodgy luxury of the king crab hotpot; and, most importantly, save room for the dessert platter (feat. chocolate Buddha, of course).
Roka is still pretty much always packed, but you can reserve a table at each of them online – and there's usually space for walk-ins, even if it's perched up at the bar. Which, in itself, is no bad thing, allowing you to watch barkeeps whipping up cocktails like the Roka negroni, made with rose petal infused gin and umeshu plum liqueur; or pouring out top-shelf sake and shochu.
Here's what you can expect at each spot…
–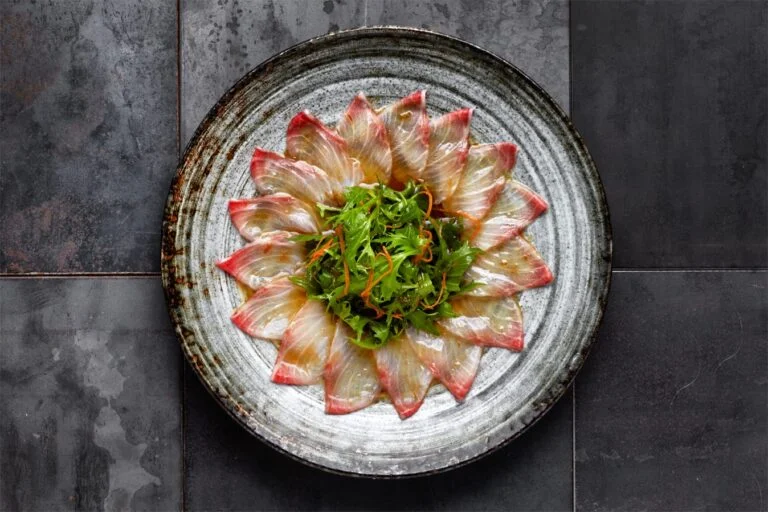 Pull up a pew at the dining counter – constructed from sanded slabs of actual tree – and watch as the chefs prepare dishes like paper-thin yellowtail sashimi, flush with truffle yuzu dressing; the impossibly delicious black cod miso; and plenty of skewers; sushi and crispy tempura. The original and still, probably, the most lively, there's a shochu lounge downstairs that for the first half of the year sports a ceiling installation of suspended cherry blossom trees.
Details: 37 Charlotte Street, W1T 1RR | Open daily, with a break in service 3.30-5.30pm | 020 7580 6464
– 
Roka Canary Wharf
Three important facts about Roka Canary Wharf. 1) It has an outdoor terrace, for overlooking the bright lights of Canary Wharf and feeling a little like you could be in Ikebukuro. 2) It has a ridiculous bottomless brunch, with an all you can eat small-plate buffet, welcome bellinis, a robata-grilled main and free-flowing wine throughout. 3) Free-flowing wine.
Details: 4 Park Pavilion, 40 Canada Square, E14 5FW | Open weekdays 11.45am-11pm (service break 3-5.30pm), Sat 11.30am-11pm (break 4-5.40pm), Sun 11.30am-8.30pm | 0207 636 5228
–
Roka Mayfair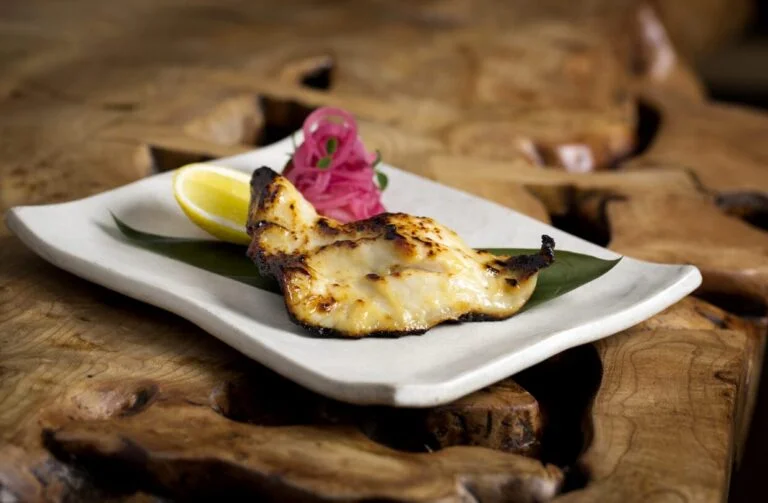 One of their more spacious-feeling spots, thanks to the fewer, larger table settings, Roka Mayfair is for long, leisurely lunches devouring one of the Roka tasting menus, like the seasonal kisetsu no kaiseki, with dishes like seaweed salad with honey sansho dressing; beef and sesame dumplings; and dangerously moreish aubergine in a thick mirin and soy sauce.
Details: 30 North Audley Street, W1K 6ZF | Open daily from 12pm (12.30pm weekends) – 11.30pm (10.30pm Sundays) | 020 7305 5644
–
Roka Aldwych
How do you Roka Aldwych? Jiggle her broomstick. Or, you know, head to this ridiculously plush Roka outpost, clad in smooth matte timber, and once more sporting the trademark open kitchen. While the menu remains roughly the same, there are signature dishes here not to be missed, like the black cod maki; the padron pepper tempura and robata-grilled shiitake mushrooms slathered in sticky soy.
Details: 71 Aldwych, WC2B 4HN | Open daily, with a break in service 3.30-5.30pm M-Sa | 020 7294 7636
–
NOTE: You can find out more about the London Roka restaurants, and book online, right HERE.
---
Like great restaurants? Check out our London Restaurant Bible