Smoking is bad for you.
Unless…
You're a BBQ chef deeply engaged in the art of slowly curing and flavouring your meat over the course of hours, and indeed, sometimes days. Like the people at Smokestak. After spending three years running popups delivering mouth-watering barbecue classics to soggy festival-goers, they now operate out of a permanent (drier) home just off Brick Lane.
The menu, born in the charcoal grill and wood-burning smoker, includes some Smokestak favourites (USDA brisket bun with pickled red chilli, thick cut pork ribs with pickled cucumber), as well as a few tasty newcomers, like smoked girolles & beef dripping toast; crispy beef shin & anchovy mayo; and coal-roasted sweet potato, smoked ricotta & bacon.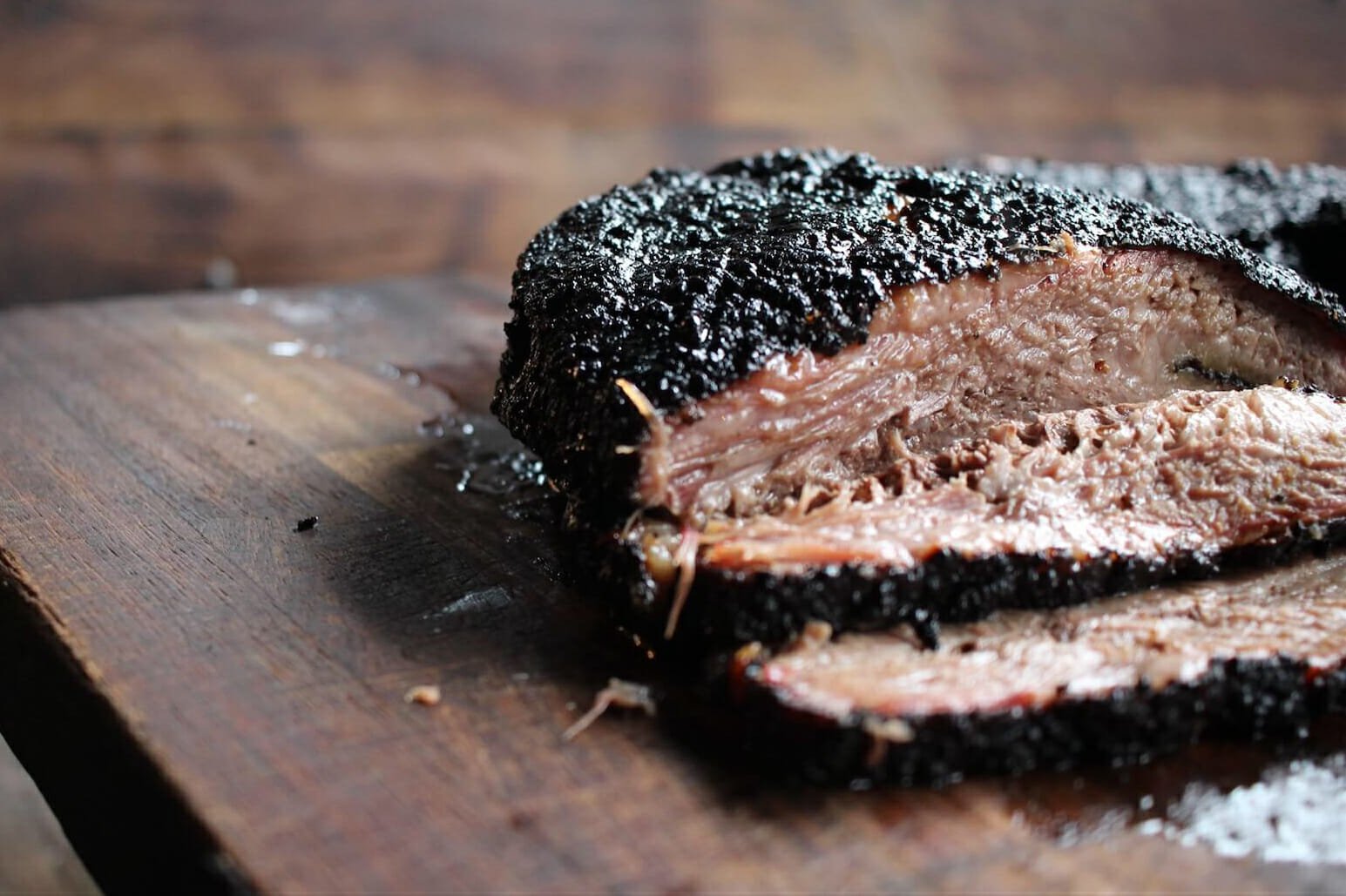 The desserts promise a similar smokey intensity, from the toasted oak ice cream with salted hazelnut praline to plum crumble with malt ice cream.
Like the menu, the layout of the restaurant is firmly focused around the charcoal grill, which claims pride of place in the middle of the ground floor dining area. Designed to feel like the inside of a barbeque oven, the restaurant has an industrial edge, with stained concrete walls, steel panelling and roller shutter garage doors to take you onto the terrace.
The drinks offering is concise, with cocktails on rotation and a selection of craft beers and wine on offer to accompany your fiery feast, or to be enjoyed in the comfort of the cosy, candle-lit basement bar.
So, although the nights are closing in, the temperature is plummeting, and the sun has disappeared to the Southern hemisphere for 6 months… at least BBQ season isn't over.
NOTE: Smokestak is open daily for lunch and dinner (all day on weekends). You can find out more, buy a brisket, or book a table HERE.
Smokestak | 35 Sclater Street, E1 6LB | Written by: Jade Ross 
---
Like BBQ? Head down to Coal Rooms