Fourteen years ago, Trinity set up shop opposite Clapham's eponymous church.
And yea verily, the locals didst rejoice.
Roughly of a modern European persuasion, it's a fine dining restaurant with a trinity of principles at its heart: to make food that's seasonal, inspirational, and delicious. But thanks to its neighbourhood status, it does all that without a hint of pretentiousness.
These cats are so cool that despite holding a Michelin star, they don't see themselves as a Michelin restaurant – their aim is solely to please, and there's no air of snobbery in the smart but welcoming dining room. Bifold doors open onto the terrace at the front, while a trio of botanical paintings in circular frames mimic the artistry delivered on the plates.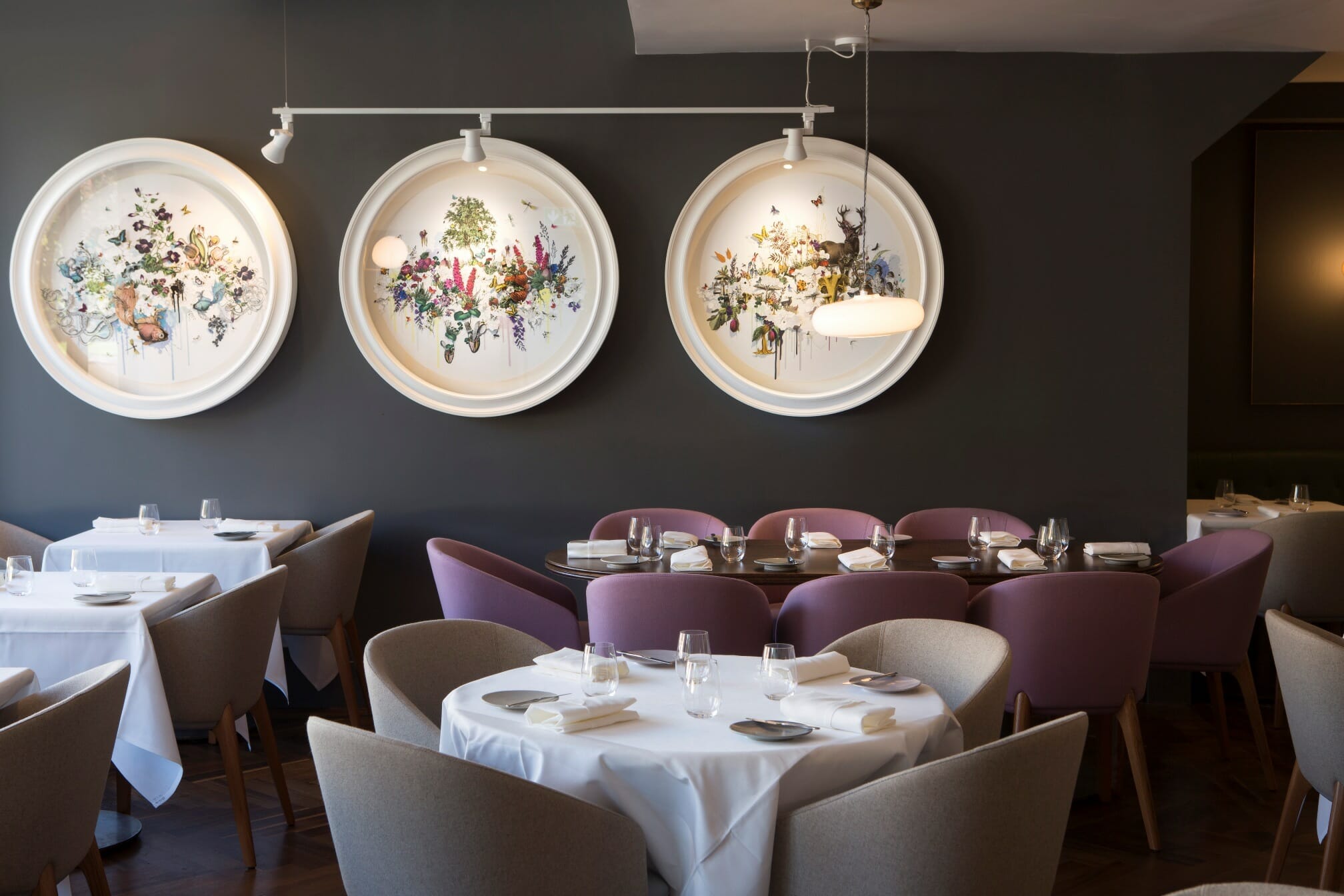 Available as set menus (£55 for lunch, £75 for dinner), the dishes are exquisite. Living up to Trinity's seasonal promise, they change regularly – but you can expect riffs on the likes of duck liver parfait with chilled game consommé; scallop dumpling with warm buttered crab & bisque; on-the-bone sirloin with ceps and bone marrow; and to finish, their famous salted caramel custard tart.
When you really want to push the boat out, you can go for the Trinity Classics menu – a bit steeper at £95 per person, but featuring a six-course greatest hits parade of their best dishes, from crispy pigs trotters with crackling, to Anjou pigeon.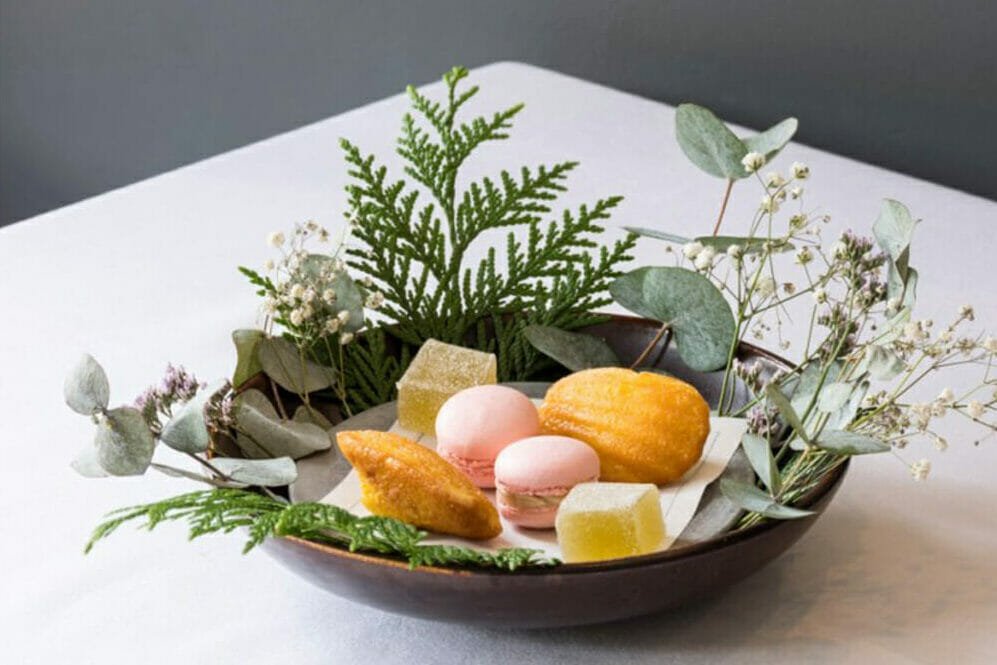 On the other hand, when you want to keep the boat firmly in dock, you can head upstairs to see part two, fittingly called 'Upstairs'. It's a far more pared-back version of Trinity, right down to the decor – where they've whipped off the tablecloths, stripped back to the floorboards, and have let the plants run ruddy rampant all over the ceiling. Warm, laid-back, and with stunning views over the treetops, the menu here is made up of small plates, churned out by the open kitchen at its centre. Coming to your table: trotter fritters (for a pound a pop), charred mackerel with salted cucumbers, BBQ'd English corn, sea bream ceviche, and roast figs with yoghurt. The food's so good, Upstairs has won a Michelin Bib Gourmand, too (which is as good as it gets if you're not serving food with tiny blobs of sauce on it).
We'd mention the amazing wine list, and the sommelier who'll help you navigate it…
…but by now, we're probably preaching to the converted.
NOTE: Trinity is open daily for lunch and dinner, while Upstairs is open for lunch Wed-Sun, and dinner Tues-Sat. You can find out more, and make a booking, right HERE.
Trinity | 4 The Polygon, Clapham, London SW4 0JG
Main image: Trinity Upstairs
---
Liked Trinity? Then you'll want to visit their sibling, Bistro Union