It's big-hitting talent tackling big-hitting themes over at the Almeida, with Peter Morgan – he of The Crown, The Queen and Frost/Nixon – writing a play starring Tom Hollander – he of Rev and The White Lotus, not Spider Man – about oligarchs, Russian dissidents, and Putin – he of everyone's collective anxiety dreams.
At the centre of it all is Boris Berezovsky, the Putin confidante-and-supporter turned critic-in-exile, played by a twinkling Hollander. Berezovsky soars to prominence in 90s post-Soviet Russia, acquiring the state's main television channel and a fortune of billions. Along the way, he helps boost the fortunes of the Deputy Mayor of St Petersburg – an awkward and unstylish politician by the name of Vladimir Putin.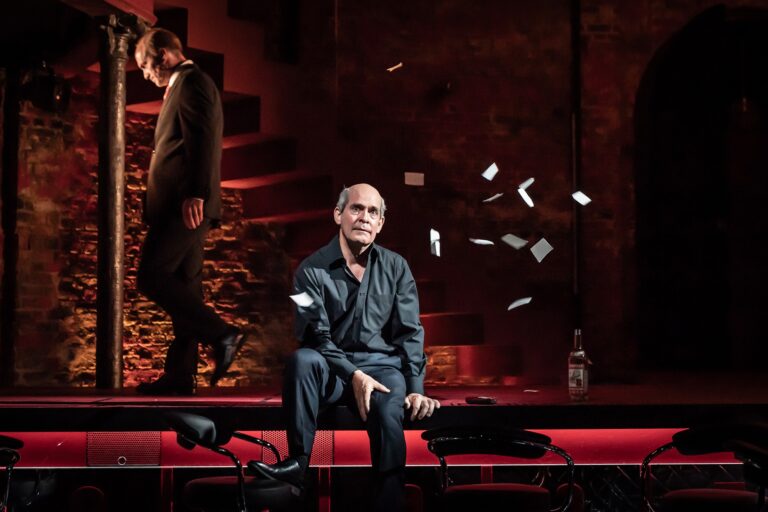 Initially Berezovsky's protégé, Putin, inevitable, grows in power and influence, becoming an unstoppable force. By the time Berezovsky realises what he's done, it's far, far too late.
The tale is grand and epic – Alexander Litvinenko is in the mix too, as is a boyish Roman Abramovich. It's also, as we know from Berezovsky's fate – tragic (he died in an apparent suicide in his Berkshire home, with the coroner recording an open verdict). With Morgan's writing, in the hands of the Almeida's Artistic Director, Rupert Goold, it's a captivating watch.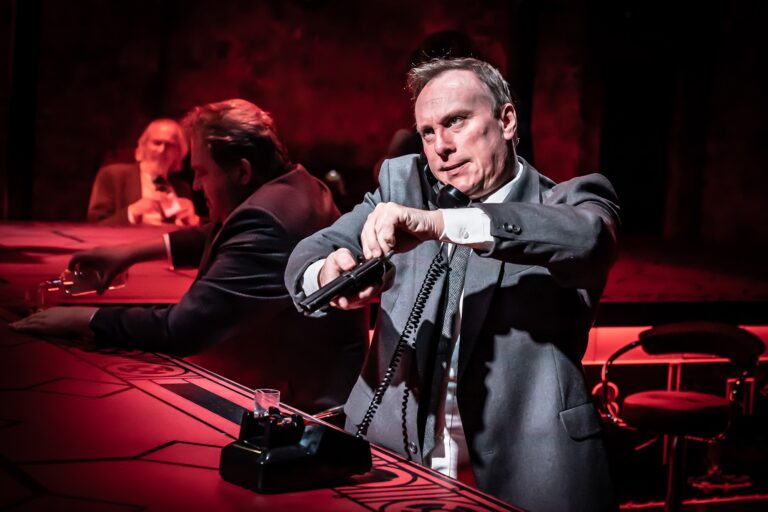 The two central performances have both been lauded – Hollander's Berezovsky was described by the Guardian as "ebullient, volatile — a bundle of swashbuckling energy and swaggering arrogance". But the standout is Will Keen as Putin, described by The Telegraph as "magnificently chilling in his calm understatedness", whilst The Guardian writes; "The show-stealing performance is Will Keen's saturnine Putin who emerges as the greatest and most sinister force on stage."
The play was written before the current Ukrainian conflict, meaning that both the war – and the subsequent 'Londongrad' sanctions – don't go directly addressed. However Putin's recent behaviour only makes the play a more timely cautionary tale. 
As London swelters in the heat, enjoy a chilling story. 
NOTE: Patriots plays at the Almeida until August 20th. You can find out more, and book a ticket right here. 
The Almeida Theatre | Almeida Street, The Angel, N1 1TA
---
Making a day of it? Check out the best bars in Islington…