Okay so, pretty much everything you need to know about this is in the headline.
Answers to your immediate follow-up questions are: October 2024. The Dominion Theatre. Yes, tickets are now available.
You're welcome.
Buuuut if you want to dig a little deeper, here's a little more info on the show: it all starts in 2015 when Broadway producer Kevin McCollum (Rent, The Play That Goes Wrong, Avenue Q, dozens more) decided to bring Prada to the stage. He roped in the rest of the talent, namely Sir Elton John, award-winning lyricist Shaina Taub, Prada screenwriter Paul Rudnick, Legally Blonde writer Kate Wetherhead, director-choreographer Jerry Mitchell (Kinky Boots, Legally Blonde), and set designer Tim Hatley (Back To The Future). Sounds like this dream team can't fail, right?
Wrong.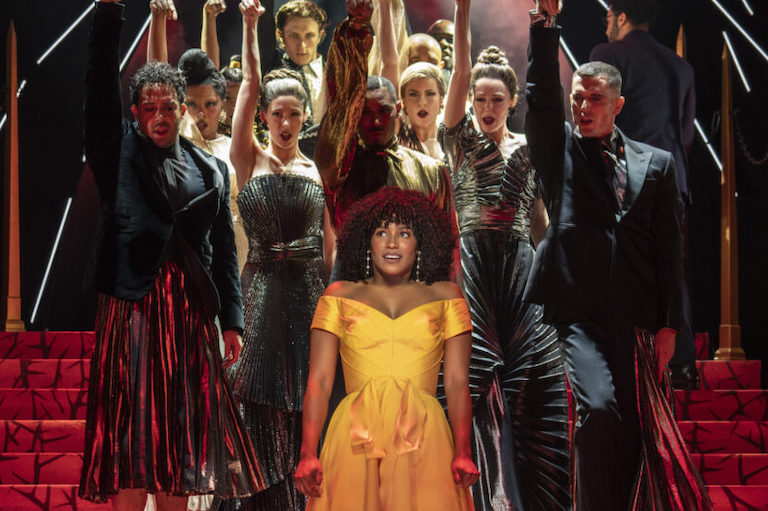 The show originally premiered in Chicago in summer last year, and the reviews were Miranda Priestly-level harsh. Phrases like "every song is lousy" and "alarmingly un-fun" were involved. So, the team licked their wounds, cleared their heads, and took the whole thing back to square one for a complete rejig. Let's hope their second stroll down the catwalk is a little better.
So – presumably armed with a considerably better show – the musical will premiere down in Plymouth's Theatre Royal in July 2024 before opening at the Dominion Theatre (next to Centre Point) in October. And then we an all hear the cast belting out numbers about, well…
…probably belts.
NOTE: The Devil Wears Prada, The Musical will open at the Dominion Theatre on 24th October 2024. Tickets start at £20, and you can book HERE.
The Dominion Theatre | 268-269 Tottenham Ct Rd, W1T 7AQ
---
Like song-filled stage shows? Well, here are the best musicals in the city.