Film: undoubtedly one of the greatest forms of modern art, enveloping you in captivating storylines, transporting you through time and space, and opening your eyes to the lives of others.
But sometimes, the characters can seem so… two-dimensional.
Enter 3D film.
This new strand of film-making is becoming increasingly popular as VR becomes more accessible (and less weird and jerky). And it just so happens that you can experience it for yourself when the BFI London Film Festival rolls back into town this October.
This year, the entire experience is going to be housed within the Bargehouse at Oxo Tower Wharf. Grab a ticket and head inside, and you'll find an array of experiences on offer spanning everything from augmented reality installations, to 3D short films, virtual reality documentaries, interactive movies, and more. A few highlights: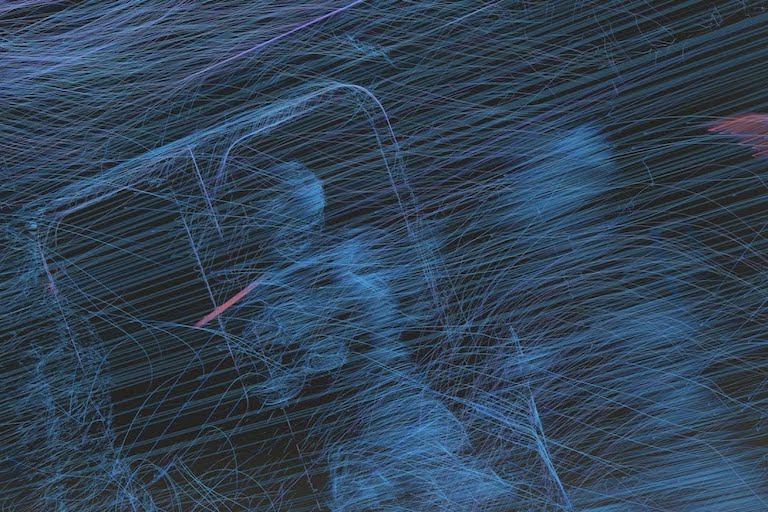 Forager – a virtual reality experience that basically pulls you into the world of mushrooms & fungi by "making stimulating use of sight, sound, touch and scent".
The Imaginary Friend – set inside the imagination of an 8 year old boy, this one is apparently a "highly interactive virtual reality adventure".
Coloured – an augmented reality installation that tells the true story of 15-year-old Claudette Colvin, who fought segregation laws in 1950s America.
Murals – this one's described as an "immersive exhibition" that uses 3D scanning tech to put people inside Ukrainian cities, and face to face with Banksy-daubed rubble.
Things Fall Apart – this is probably the first mixed reality musical installation that most people will have experienced, translating W.B. Yeats' 1919 poem 'The Second Coming' into "a virtual landscape, composed of AI-generated images, spoken words and a captivating soundtrack":
It's no coincidence that so many of these pieces have social, political or environmental angles to them – by literally placing viewers at the heart of the experience, VR film-makers are hoping that we'll become more empathetic and engaged on modern issues.
Of course, the wider film festival has plenty of other things vying for your attention, too. There'll be talks from Martin Scorsese, Greta Gerwig and Emerald Fennell; screenings of Hayao Miyazaki's long awaited comeback movie The Boy and the Heron; Sofia Coppola's biopic of Priscilla Presley; David Fincher's latest thriller; and obviously a lot more besides…
…but this is virtually the best part.
NOTE: The BFI London Film Festival 2023 takes place from 6th – 22nd October at Bargehouse at Oxo Tower Wharf. Tickets cost £20. To find out more, and book tickets, head HERE.
LFF: Expanded | Oxo Tower Wharf, Barge House St, London SE1 9PH
---
Love film? Here are the best cinemas in London