If relaxation was an art form, then Sunday Papers Live would be its Louvre.
You see Sunday Papers Live takes everything great about Sundays – roasts, long walks, quality sofa time, those gloriously oversized newspapers, etc. – and distills it all down into a kind of serenely laid-back pop up utopia.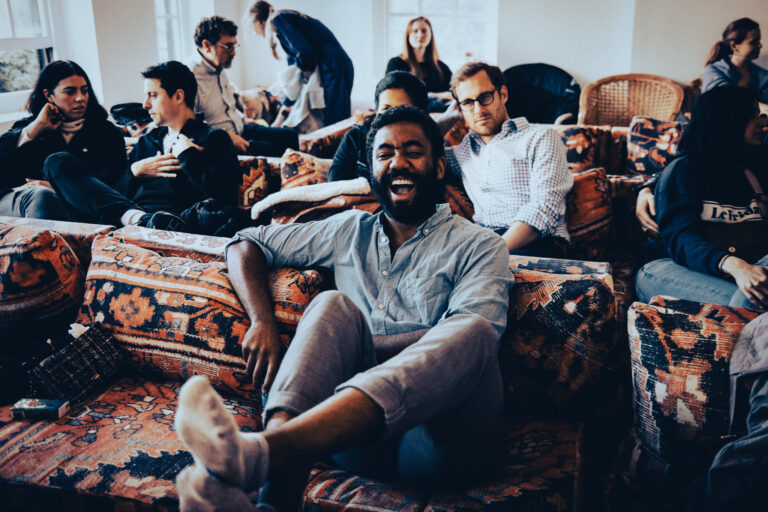 Thus, for their next edition this November they'll be transforming the already show-stopping Stone Nest – a hauntingly beautiful Grade-II listed chapel, rarely open to the public, and hiding in plain sight smack bang in the centre of the West End – into a vast living room, by absolutely filling it with worn settees, oversized Chesterfields, piles of newspapers, and a frankly dangerous amount of tea & cake. Massages are available all day. Slippers are encouraged. Napping is sacrosanct. You can bring a blanket, a pair of knitting needles, even a cat. If it's Sunday-appropriate then it's cool. So go ahead. Come in your pjs.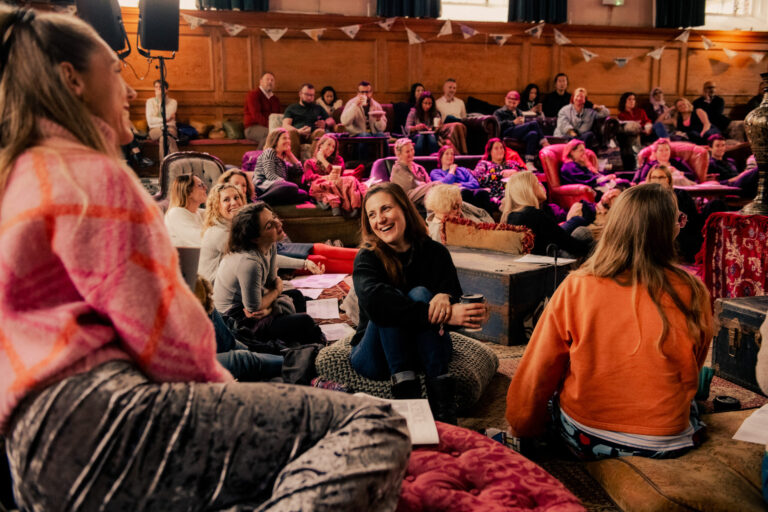 Throughout the day, you'll then get a few performers & speakers take the stage in the very centre of the room. Polly Toynbee will be unpacking her family's rich history and addressing its societal responsibilities; Harriet Gibsone will be chatting about the impact that the digital age has had on human connection; Chris Atkins will recount his life in HMP Wandsworth, particuarly the bits about the recent prison break (don't worry, he's not on the run). And that's but a soupçon of the full, quality-packed lineup.
On top of that, there'll be some top-shelf triviality in the form of the ultimate pub quiz, the Sunday Papers Live house band, a charades-based crossword (from the theatre collective Son & Son's), and a hidden balcony for 'Crafternoon' sessions, in which you can pluck from the array of glue guns, glitter, and such-and-such, and craft away to your heart's delight.
As mentioned, there'll also be the all-important roast. And that roast will include the likes of preserved lemon & za'atar-rolled Otter Valley chickens; enormous wild mushroom pies (all vegan, naturally); golden roast potatoes; celeriac; cavalo nero; peas; roast carrots; apricot & herb stuffing; gravy; and plum & frangipane tart with ginger cream. And in true Sunday fashion, there are no set meal times, or reservations. Oh, and the drink of the day will be a Bloody Mary, courtesy of Bourne & Hollingsworth.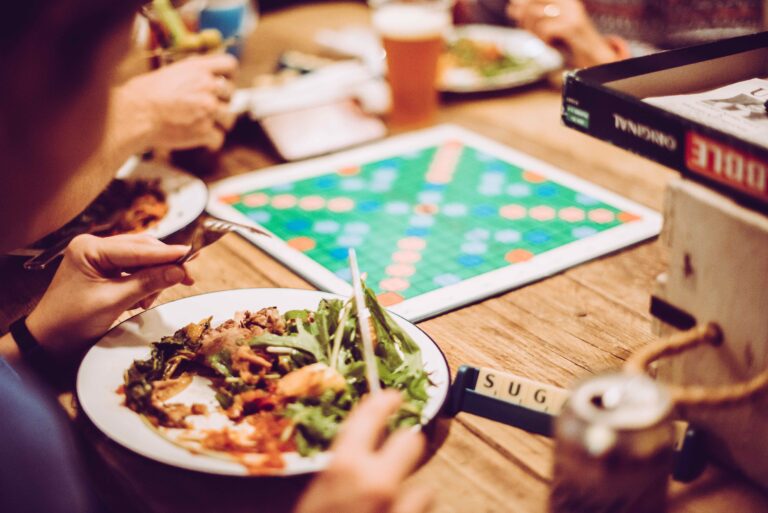 And just to gild this glorious lily, there are even a couple of surprises hidden up the organiser's sleeves too, which are best left un-divulged (lest they stop being surprises), but which we can assure you will be genuinely quite wonderful.
It honestly makes Monday look like it's not even trying.
NOTE: Sunday Papers Live will next take place on 19th November 2023 at The Welsh Chapel (aka the Stone Nest). You can find out more, and get your tickets (£39.50 for the whole day, £20 evening only) at their website right HERE.
Sunday Papers Live | The Welsh Chapel, 136 Shaftesbury Ave, WC2H 8HB
---
Enjoy alternative entertainment experiences? Check out our guide to the best of what's on in London this month