It's 1994.
If you're cool you own a pair of Doc Martens.  You're also, like, addicted to Neighbours and Saturday nights are all about Blind Date with Miss Cilla Black followed by Gladiators. Let's hear an "Awooga" for Jet, and a "You're a freak" for Rhino.
Your birthday's coming up and there's only one place to celebrate it: Megabowl. Step over the chewing gum ground into the purple carpets, have a couple of games on the Daytona Racing arcade game and then swap your new birthday trainers for a sweaty pair of red leather shoes (which you'll secretly think are awesome and consider keeping instead of your own shoes).
Megabowl was good back then, but it tended to lose its appeal once old enough to go, literally, anywhere else.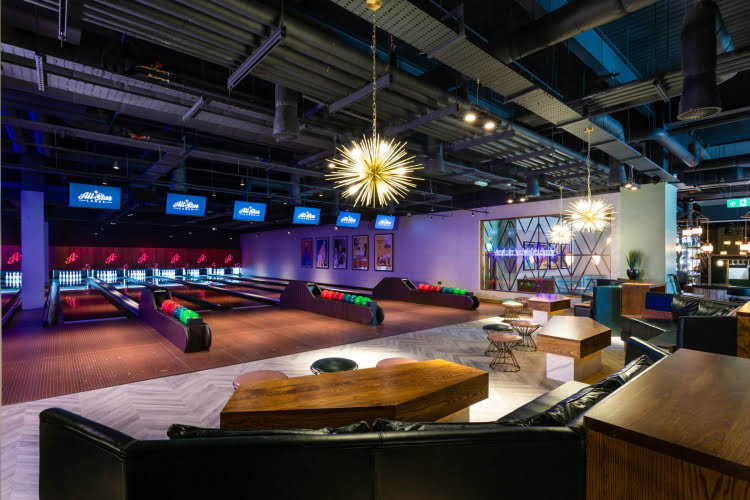 Thankfully, in 2006, Mark von Westenholz and Adam Breeden decided to give Londoners a second chance at enjoying bowling by combining it with cocktails, non-sweaty bowling shoes and a 1950's vibe.
It's good.
So good, in fact, that they've now brought that joy to several venues – Brick Lane (the original), Holborn (where's its landed on out list of best restaurants in Holborn, Westfield (White City) and Westfield (Stratford). Each have their own distinctive look and feel, but they all draw heavily on the golden age of the American dream. Expect diner-style leather booths, glossy lanes imported specially from the US of A, retro photobooths, pin-up artwork and atomic-era lighting.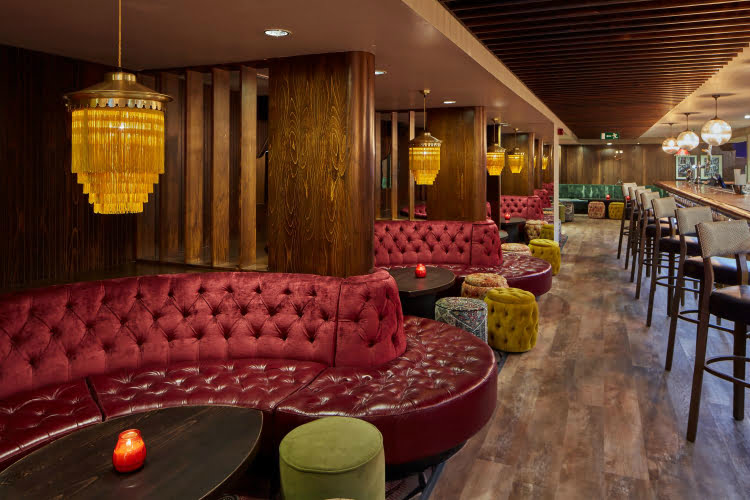 Bowling's a sport, obviously, and because athletes need sustenance they've also thrown into each branch an authentic American diner, serving everything from Reuben pretzel-bagels, chargrilled prime beef burgers and steaks to bourbon-glazed BBQ pulled pork, whole lobster with creamed corn and build-your-own mac and cheese. And for hydration purposes, there's also a bar in each, serving cocktails like the Roller Girl (with bubblegum syrup), three types of Old Fashioned, a sharing cocktail served in a bowling pin, and a 'zombie' that, for your own safety, you can only order twice.
They've even had the foresight to add a couple of private karaoke booths, in case you accidentally on purpose elect to get drunk.
They call it All Star Lanes.
NOTE: All Star Lanes have four locations, in Brick Lane, Holborn, and both Westfield branches. You can make a reservation for your preferred one online right HERE.
Shoreditch: 95 Brick Lane, E1 6QL
Holborn: Victoria House, Bloomsbury Place, WC1B 4DA
Westfield White City: Westfield, Ariel Way, W12 7FU
Westfield Stratford: 2nd Floor, Westfield Stratford, E20 1ET
---
Enjoy activities? And bars? Check out The Nudge's excellent guide to London's top activity bars.