Wandering through a kaleidoscopic labyrinth?
Must be a pigment of your imagination.
Unless, of course, you're visiting Colourscape, a hugely popular installation that's touching down on Clapham Common once more this September.
Which is all well and good… but what actually is it, you might reasonably ask?
Well, it's basically a huge labyrinth of inflatable vinyl tunnels, the walls of which are all saturated in vibrant, ever-changing colours that seem to glow in the daylight. It spans an entire acre of ground, with 70 interlocking segments that range from vast domes to teeny pods. It's been popping up in the capital for a few years now, to pretty solid approval. You know, hence the fact that it keeps returning.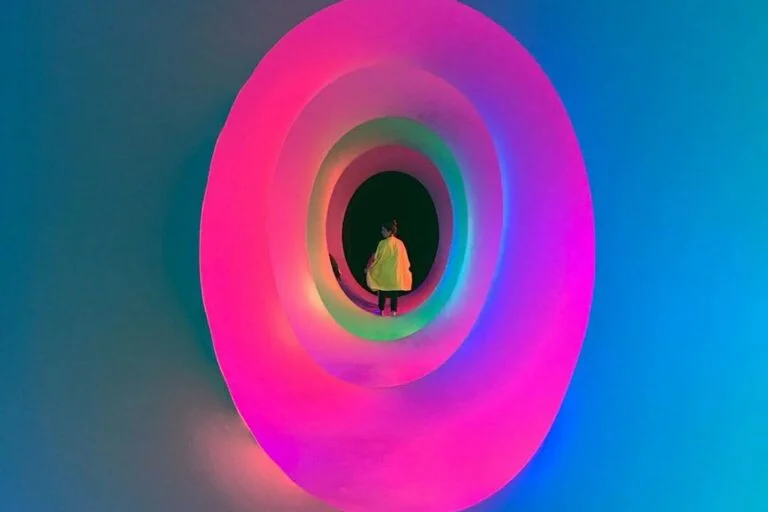 At the entrance, you'll be given a colourful cloak to drape over you, so as to literally blend in with your surroundings. Entering the maze, you'll feel as though you've been swallowed by a rainbow, and you'll hear the sonorous melody of music being played on everything from the crumhorn to the gamelan floating through the passageways. If you follow it, you'll find the roaming band of musicians, who are likely being followed by the roaming band of dancers, too.
Sessions last around an hour, and you're free to wander from dome to dome, taking as many photos as you please. And best of all, there's proper ticketing these days, so no more snaking queues on the door.
So if you're looking for something a little different this autumn that doesn't break the bank…
…this passes with flying colours.
NOTE: Colourscape runs from 9th – 17th September 2023 on Clapham Common (by the Windmill Pub). Tickets start at £7, which you can book in advance right HERE.
Colourscape | Clapham Common South Side, London SW4 9DE
---
Looking for a bite to eat nearby? Peruse our guide to the best restaurants in Clapham