"Comedy is the best medicine… of the non-medicines."
– Bo Burnham
London is home to one of the world's truly great comedy scenes, offering rooms of all sizes, and acts to suit all tastes. Here, then The Nudge's Contributing Editor (and professional comedian) Max Olesker serves up a tightly curated edit of the finest comedy shows playing in the capital this month. Because in a stressful and difficult world, comedy's good for what ails you – and this list of upcoming shows is no joke…
---
Want to get to know the venues? Peruse our guide to London's best comedy clubs
---
BATSU! | The Underbelly Boulevard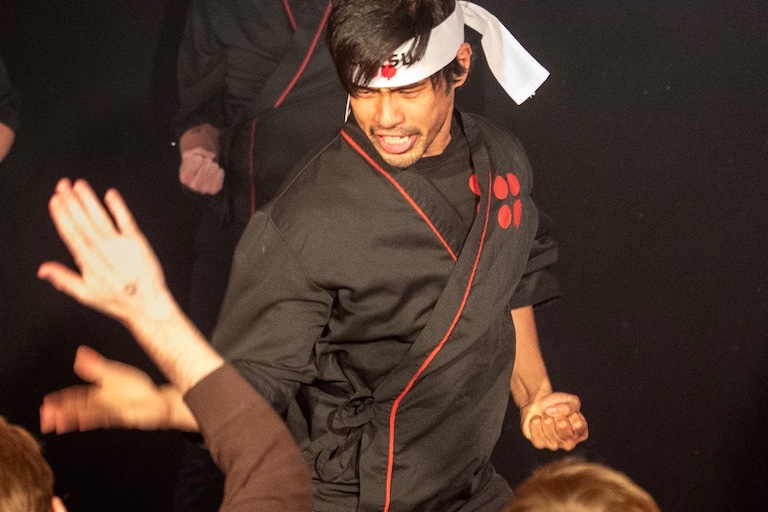 A Dominatrix, a Pirate, Wrestler, and an unlikely Body Sushi Model walk into a new London theatre. Not a joke, just a hint of the madness that awaits if you were to make your way down to the Underbelly Boulevard – that's the former Boulevard Theatre in Walker's Court, which has become the first permanent home to the Underbelly (itinerant festival favourites, and proprietors of the Big Purple Cow). A chaotic cult hit that has enjoyed sell-out runs in NYC and Chicago, BATSU! is a live Japanese gameshow that combines improv comedy with, yep, genuine physical punishment. Four 'improv warriors' do battle for your entertainment, despite the risk of Jackass-style penalties should they fail. It's unhinged, it's genuinely anarchic, and there's nothing else quite like it on in town. BATSU!
Dinner before: Take 50% off your bill with our Nudge Members' secret soft launch at Café Kitty
Drinks after: Keep the chaos flowing at Louche
Details: BATSU! is playing at The Underbelly Boulevard (nearest tube Piccadilly Circus) from Sunday 15th November 2023 – 26th January 2024. Tickets are £15+ and available HERE.
–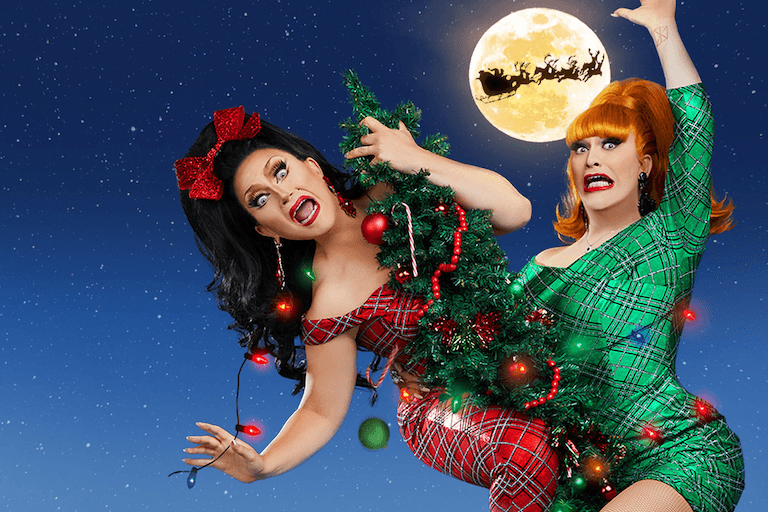 God save the Queens. Two of Drag Race's funniest, most versatile, and – in a crowded field – talented performers, are taking to the stage together, for a show that promises to put the 'ho' in Holiday Show. Fierce looks are of course guaranteed, but these are no Insta queens – Jinkx Monsoon and BenDelaCreme are the real deal, bringing genuine musical talent and comedy chops to the stage. Category is: best holiday season ever.
Dinner before: Keep it maximal at Circolo Popolare
Drinks after:  Let the live music flow at Nighjar Carnaby
Details: The Jinkx & Dela Holiday Show is playing at The London Palladium (nearest tube Oxford Circus) on Monday 13th & Thursday 16th November. Tickets are from £47.50 and are available HERE.
–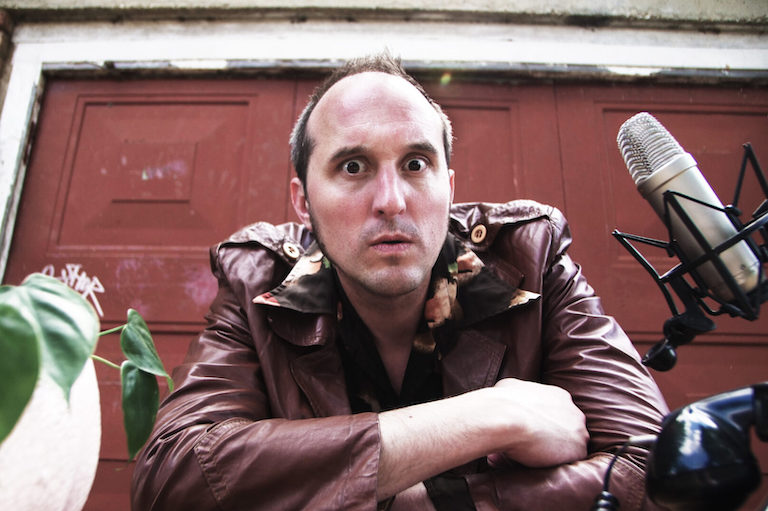 Phil Ellis is a very very funny man. The comic from the North West enjoyed a stellar Edinburgh run, with a Best Show nomination and a Malcom Hardee Comic Originality Award to his name, and his riotous, ridiculous show comes skidding into the Soho Theatre for a victory lap. It won a rare from ★★★★★ The Scotsman, who rightly averred; 'Ellis's performance is touched by comedy genius. Every moment he is on stage, something funny, and then funnier, is happening.' To find out exactly what those things are – book now.
Dinner before: Get similarly superlative eats at Rita's
Drinks after: Go moody at SOMA
Details: Phil Ellis is playing at the Soho Theatre (nearest tube Leicester Square) from Tuesday 7th – Saturday 11th Nov 2023. Tickets are from £15 and available HERE.
–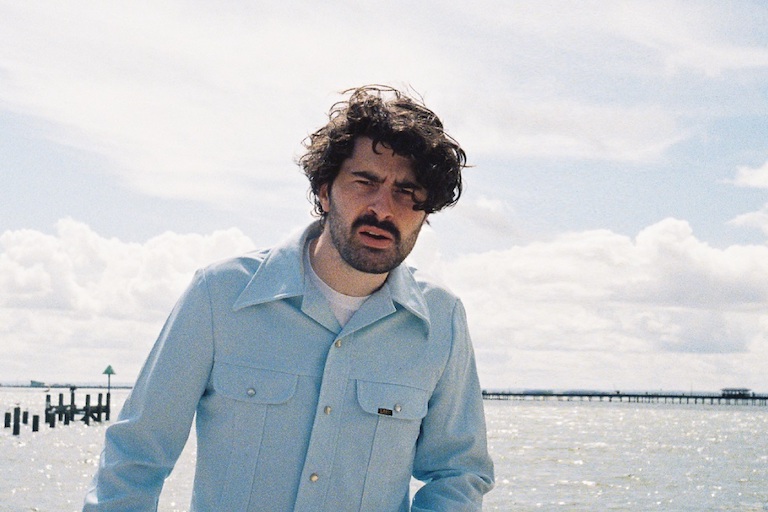 Following a dream Edinburgh run (which he left with a Best Newcomer nomination tucked firmly under his belt), northern powerhouse Paddy Young is coming to London. He's a multifaceted modern performer – as comfortable online as he is onstage – and his debut hour is an an invigorating introduction to a fresh comic with a confidence and stage presence of a seasoned pro. Effortlessly engaging storytelling, featuring a gimlet-eyed look at the Gen Z house-sharing experience, suggest Young is a star in the making. Great moustache, too.
Dinner before: Get vegetarian you won't even realise is vegetarian at Bubala Soho
Drinks after: Below Stone Nest is calling your name.
Details: Paddy Young is playing at the Soho Theatre (nearest tube Leicester Square) from Thursday 9th – Sat 11th November 2023 & Monday 15th – Saturday 20th January 2024. Tickets are from £14.20 and available HERE.
–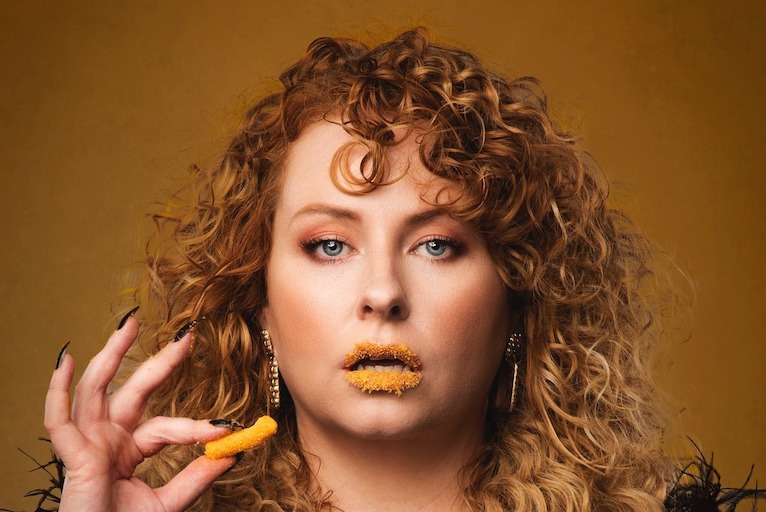 One of London's most reliably high-quality annual comedy fixtures returns to the Pleasance, and it's stacked to the rafters with top quality comics all performing for a superb cause. Nish Kumar, Rosie Jones and Rose Matafeo lead the way, and the packed line-up includes the brilliantly anarchic character and sketch duo Siblings, and the superb Amy Gledhill (50% of inspired double-act The Delightful Sausage, and a fantastic stand-up in her own right). The Pleasance's post-covid Main House continues to be one of the finest comedy spaces in London, and the pizza-and-drinks-direct-to-your-table experience – despite the baffling online ordering system – is well worth persevering with; once you crack it, it's a genuine game changer.
Dinner before: Get regal treatment at The Tamil Prince 
Drinks after: Play a little petanque at Baranis
Details: Gala for World AIDS Day is playing at the Pleasance Theatre (nearest tube Caledonian Road) on 27th November 2023. Tickets are £25 and available HERE.
–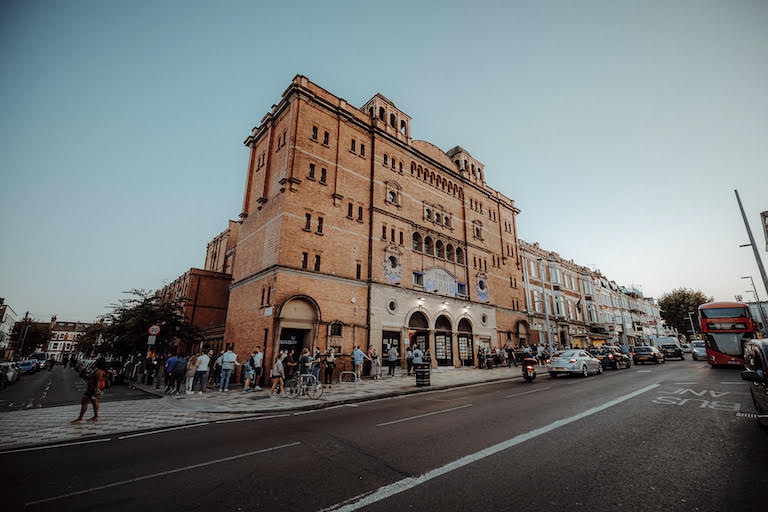 A special venue with a special line-up. Sam Campbell's unhinged infectious mischief leads the way, but the bill is rock solid all the way through. Campbell will be joined by the wonderfully neuroses-riddled Ivo Graham, the triumphantly filthy Olga Koch, the supremely accomplished Thanyia Moore, and superb newcomer Michael Odewale. You'll clap 'em, it'll be grand.
Dinner before: Ploussard is just around the corner (and hard to beat)
Drinks after: Northcote Records will supply live music & booze
Details: Live at the Clapham Grand with Sam Campbell (nearest station Clapham Junction) is Friday November 24th 2023. Tickets are from £25 and available HERE.
–
–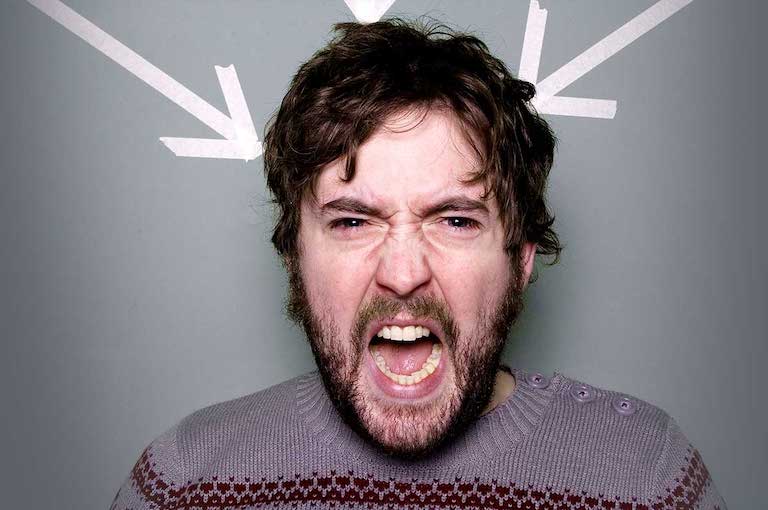 If you've not yet experienced the force of nature that is Nick Helm, here is a prime opportunity to witness the one man megamyth live at the 100 Club, where he will be performing the entirety of his Hot 'N' Heavy album to mark ten years since its release. Helm is a volcanic comic presence, who delivers a unique combination of out-and-out rock bangers, bellowed one- liners, and what is clearly an ongoing emotional breakdown. It's a heady, sweaty flavour, and no-one does it quite like Nick. Why not treat yourself to the album on Spotify before braving the chaos in Tottenham Court Road.
Dinner before: Treat yourself at Sucre
Drinks after: Assassinate your thirst at Murder, Inc
Details: 'Nick Helm's Hot 'N' Heavy' is playing at the 100 Club (nearest station Tottenham Court Road) on Wednesday 15th November 2023. Tickets are from £18 and available HERE.
–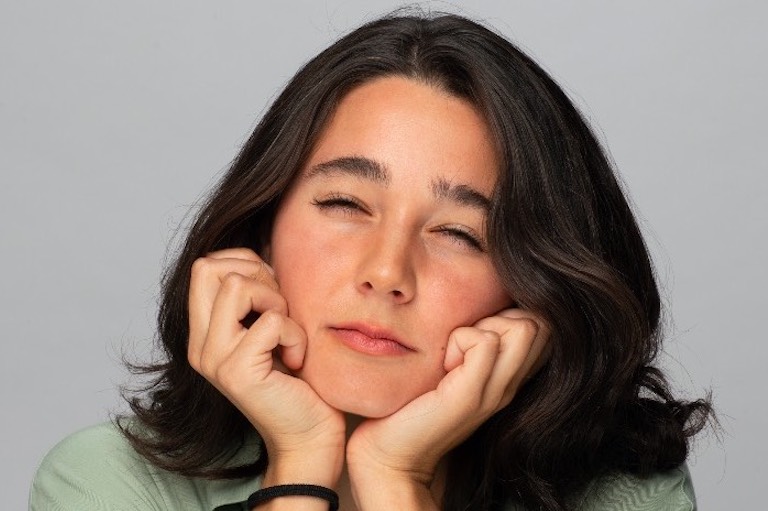 The Top Secret Comedy Club is a genuine treasure – a central London space that plays host to top quality stand-up, seven nights a week. But whilst the mixed bill nights are a reliable way to mainline circuit comics at the top of their game – the venue also hosts stand-ups as they preview their new solo shows, so if you're feeling adventurous, why not treat yourself to a work in progress! This month, the effortlessly cool Lara Ricote (Best Newcomer at the 2022 Edinburgh Comedy Awards) is trying out a show so new its placeholder title isn't even spelled properly.
Dinner before: Top secret dinner at La Bodega Negra
Drinks after: Clandestine wine at Rondo La Cave
Details: 'Lara Ricote: A Wrock In Porgerss' is playing at the Top Secret Comedy Club (nearest stations Covent Garden and Holborn) on Tuesday 21st November 2023. Tickets are £5 and available HERE.
–
The Blackout | Up The Creek Comedy Club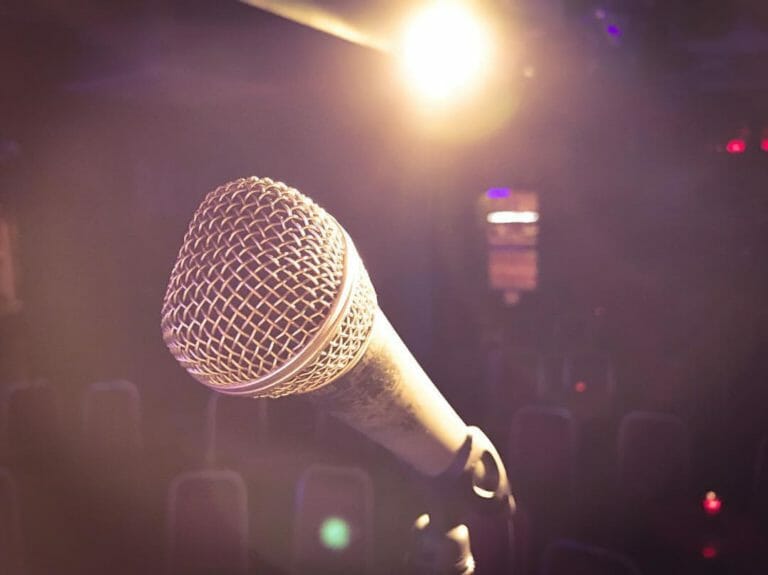 From its raucous beginnings, when it was launched by the legendary/infamous Malcolm Hardee (those of a strong constitution can Google 'Maclolm Hardee + firework + buttocks' to read about his trademark act), Up The Creek has evolved to become a jewel in the crown of South London's stand-up scene, and one of the most beloved comedy clubs in the capital. Head to one of the weekend shows and you'll find headliners galore – Mo Gilligan is a frequent performer, and circuit legends including Slim and Rudi Lickwood are regulars – but for a taste of the next generation of comic talent head along to The Blackout; 15 up-and-coming comedians, each attempting to get through five minutes. It's UTC's version of the gong show, it's an adrenaline-filled evening, and at under a tenner a ticket (£3.50 for students!) it's one of the best-value nights out there is.
Dinner before: The 'Fromage' portion of Champagne + Fromage
Drinks after: The Cutty Sark is a classic for a reason
Details: 'The Blackout' is playing at Up The Creek Comedy Club (nearest stations Cutty Sark and Greenwich) on Thursday 9th November 2023. Tickets are from £8.80 (£3.50 for students) and available HERE.
–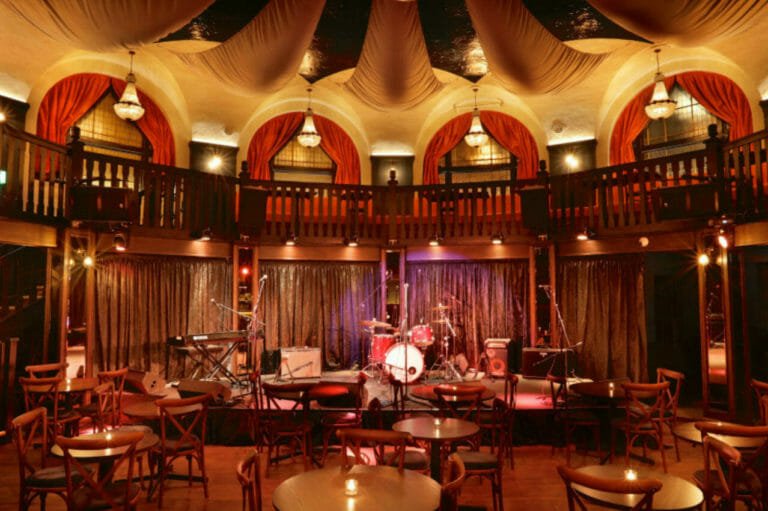 A stalwart of Balham's nightlife, Banana Cabaret offers a bunch of top tier acts in a hugely a-peel-ing (boooo) environment. The Bedford has a unique performance space that is beautifully suited to live comedy (see also this month's Cheerful Earful festival), and for a night of relaxed stand-up with a drink and dinner, there are few more dependable options. A highlight this month is the 25th, which sees a bill which includes the phenomenal Maisie Adam, and laconic storyteller par excellence Carl Donnelly. You'd be bananas not to.
Dinner before: Technically a drink, but Milk is tough to beat
Drinks after: henny's for a glass of something nice  
Details: 'Banana Cabaret' is playing at The Bedford (nearest station Balham) on Saturday 25th November 2023. Tickets are £18 and available HERE.
–
BEG, BORROW OR STEAL…
The fast-moving nature of London's comedy scene means that shows are frequently sold-out before we get the chance to recommend them. The flip side of this is that it's often possible to get a last minute return. So, with that in mind, this month you'll see Off Menu: Live (19th & 20th Nov), where you can join the throng as the Dream Restaurant touches down at the London Palladium for two nights – check for returns here and here.
---
Want all of this without the comedy nonsense? Check out our guide to London's best theatre shows…