1737 was a good year.
The non-mad King George was on the throne. The first recipe for Yorkshire pudding was published. And down in Greenwich, a market was opened…
Almost three hundred years later and it's still there surrounded by what are now Grade-II listed buildings, and drawing throngs of punters like some kind of trinket tractor beam. It's even part of a World Heritage site. These days it's got around 120 traders, it's all covered thanks to a roof propped up on beautiful old Doric-style columns, and it's crammed with antiques, arts, crafts, collectibles, curios, and all manner of thoroughly interesting bric-a-brac.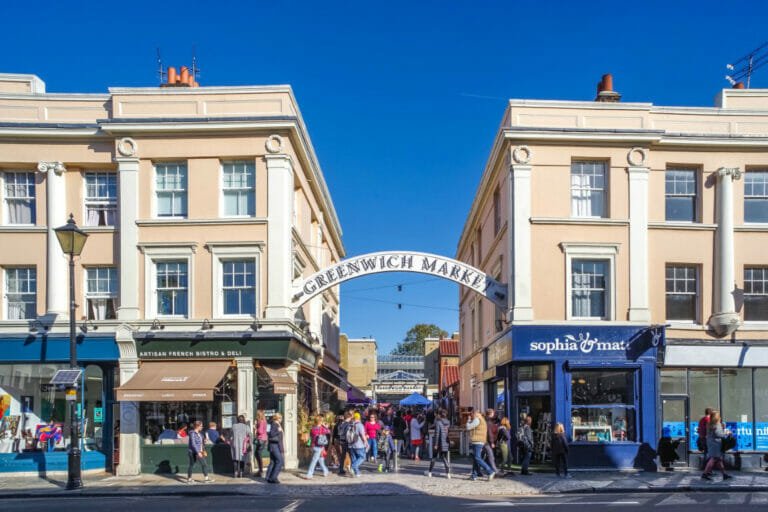 For those who aren't looking to fill the knick-knack-shaoed hole in their lives, and are in fact looking to fill the very literal hole in their stomachs, then there's good news. Because inside, it's an Aladdin's Cave of world cuisine. Son of Pampa have been cooking up churros for years and are usually there to greet you on your entry, and exit, to the marketplace. Naturally the stalls and offerings vary and change day to day but you're likely to stumble upon bubbling pans of chorizo, blocks of cheese dripping onto off-cuts of brisket, and plenty of pies, curries, and wraps. Nearby is Red Door, a delightful craft shop/gallery/cafe combo serving up award winning cakes by the slice.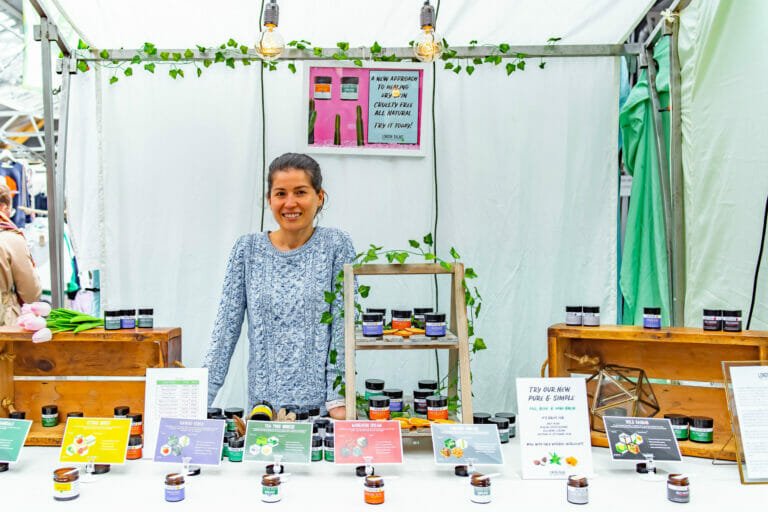 It's all pretty huge, and they hold special events all the time, from specialist craft markets, to live music events, to lantern parades, to their famed Christmas Market in which you'll hear a band regale you while you drink some variety of mulled beverage and browse a bevvy of seasonal stalls. They even hold Lates for those who can't get out to grab gifts during office hours.
And you can get there by boat.
NOTE: Greenwich Market is open 7 days a week from 10am-5.30pm . You can find out more and see a full list of traders at their website right HERE.
Greenwich Market | Greenwich Market, Greenwich Peninsula, SE10 9HZ
---
Which reminds us…have you seen our guide to London's best street food markets?