Hackney Flea Market | Vintage Markets Across London
Flea markets.
Their boxes get a lot of ticks.
And now, thanks to trusty second-hand marketplace, Hackney Flea Market, Londoners have access to a regular series of pop-up vintage fairs – there's the classic market in Hackney; another down at Peckham Salvage Yard; a new one up in Walthamstow; an independent ceramics market; a vintage furniture and lighting market; and a couple of second-hand vinyl fairs under their vast umbrella.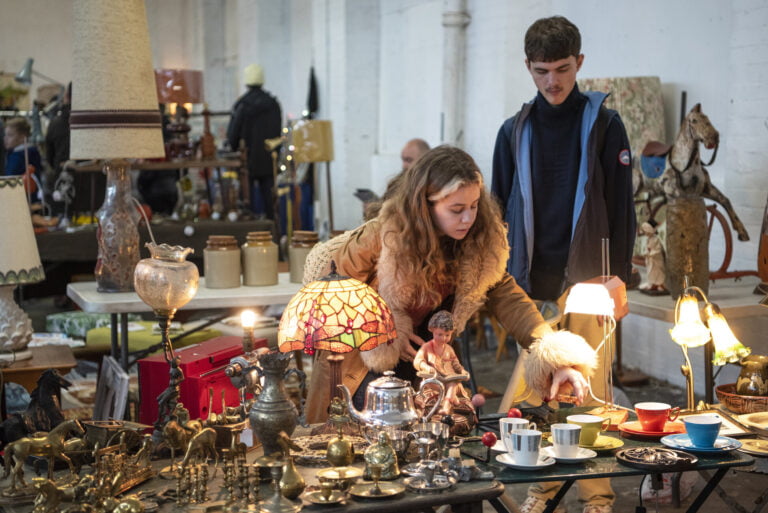 Every Hackney Flea Market event is free to enter, and there's often a pretty decent playlist of songs to bop along to as you shop. What's more, the Walthamstow market is set inside a working brewery, and both the Hackney and Peckham venues are located near a whole load of great independent cafes, restaurants, and pubs, meaning – once you've loaded up with treasures – you can re-energise with a cold pint or a slice of cake.
Overall it makes for a pretty wholesome weekend in London, even if you don't have something specific in mind to buy. So much so in fact, that once you've been once…
…you'll likely find yourself itching to go back.
NOTE: The Hackney Flea Markets take place in East, North and South London on various dates throughout the year. You can find out more via their website HERE.
---
Looking for more vintage gems? Check out our guide to London's best flea markets