What do Bruce Wayne and Isaac Hayward have in common?
Well, they both have notable buildings named after them.
And that's about it.
Once commissioned, the Royal Festival Hall struggled to get opened on time, until Sir Isaac Hayward (not dressed as a bat) stepped in to oversee the project and ensure its timely delivery to the public. The gallery – opened 17 years later – was then named after him in honour of his achievement.
Fast-forward fifty years and it's now a world-renowned gallery, well known for its contemporary art exhibitions. You might, indeed, be forgiven for thinking that the building itself is part of an exhibition, as the brutalist architecture of the Southbank Centre – where the gallery's situated – is a wonderful example of the style born out of the 19th century modernist architectural movement. But it isn't, and you probably wouldn't be.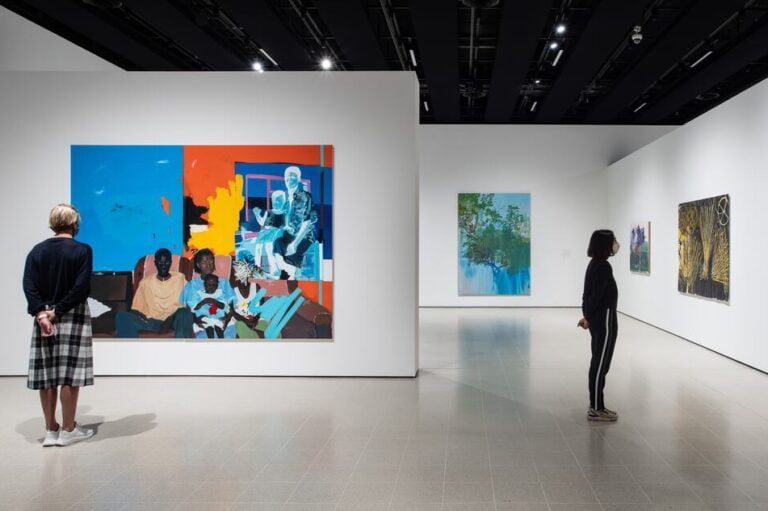 Unlike most galleries, The Hayward doesn't house a permanent collection, choosing instead to have a year-round programme that presents adventurous (and sometimes controversial) contemporary works from around the world.
Over the decades, it's staged sprawling retrospectives from pop artist Roy Lichtenstein to op artist Bridget Riley, major solo exhibitions, and eclectic themed group shows like 'Psycho Buildings' and 'Shape Shifters'. The huge, airy spaces make the Hayward a great place to exhibit enormous installations, like Richard Wilson's 20:50 (a room filled with oil); Anthony Gormley's Blind Light (a room filled with fog) and Carsten Höller's Decision Corridors (a room full of corridors) a labyrinthine maze of pitch-black steel tunnels. More often than not, exhibitions at the Hayward feature artwork that you're invited to touch, change or step inside, like the time Austrian collective Gelitin flooded the rooftop terrace and got everyone to sail around in boats.
Coming up is a retrospective of the Tokyo and NYC-based photographer Hiroshi Sugimoto (11th October – 7th January 2024), whose enigmatic, monochromatic shots have an otherworldly, meditative quality.
At least, that's the broad brush-strokes.
NOTE: The Hayward Gallery is open Wed-Sat 11am-7pm, Sundays 10am-6pm. You can find out more and book exhibition tickets HERE.
Hayward Gallery | Southbank Centre, 337-338 Belvedere Road, London SE1 8XX
---
Art fan? Check out what's on in London's galleries now