PLEASE NOTE: This event has now passed.
Swingers are always happy to share.
So it's no surprise that London's original (and in our opinion, still the best) crazy golf club, Swingers City, is doing something incredibly generous for its 7th birthday this month: giving you the gift of free crazy golf.
On the August bank holiday (Monday 28th), they'll be offering free crazy golf slots all day long on a first-come, first-served basis, so all you'll need to do is turn up on the day and try to nab a slot. Unless, of course, you're a Nudge Member – in which case you can email ahead to secure a free booking, before arriving on the day at your leisure, secure in the knowledge that you can sail right onto the course.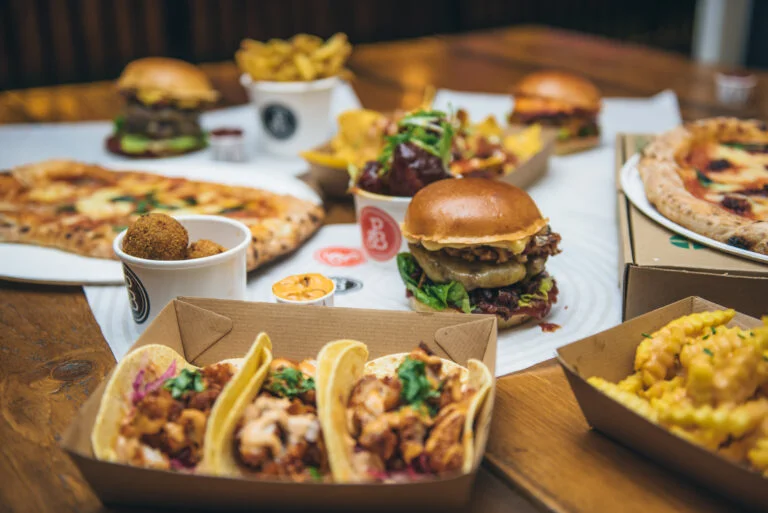 About those courses… if you've not yet had the pleasure of visiting Swingers City, or enjoyed the cocktails a little too enthusiastically last time you did, allow us to remind you. It's a vast, 16,000sq ft warehouse in the shadow of The Gherkin which crams in two lushly landscaped 9 hole courses (which between them include everything from tricksy loop-the-loops to an enormous lighthouse); four street food vendors; four bars; and a 3D photo podium to capture your victory for all posterity.
And since they've got a lot to celebrate on the 28th, aside from the free golf they're also treating you to all-day DJ sets; a special £7 cocktail, the Lucky Number Seven; and £7 dishes from those highly-prized food vendors, including Breddos Tacos, Pizza Pilgrims, and Patty & Bun.
Best go now, before they turn 60.
NOTE: Nudge Members are getting priority bookings for free crazy golf slots on 28th August. Take a look at the Members' box above for details on how to book. Not a Nudge Member yet? Sign up for a free trial here. 
Swingers City | 8 Brown's Buildings, EC3A 8AL
---
Like getting competitive? Bet you haven't been to all these activity bars.