NOTE: Unfortunately the Enchanted Woodland at Syon Park will not be going ahead in 2023, but the organisers hope to bring it back in 2024.
---
For three weekends coming up in November, you've got the chance to see Syon Park in a different light.
The reason being that for the 18th year in a row the West London gardens will be getting their annual glow-up; decked out head-to-toe in lasers, flashlights, strobes, projections and anything else that falls under the umbrella of modern lighting technology. Syon Park's Enchanted Woodland, as they call it.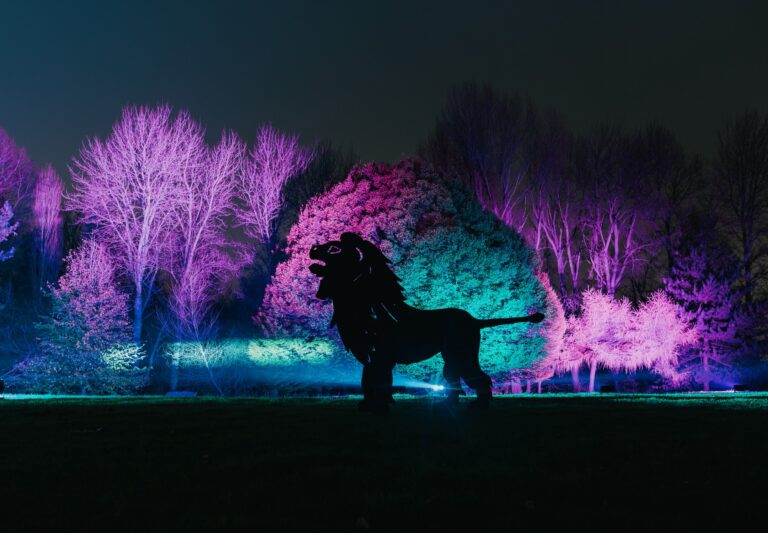 The 16th century gardens that surround Syon House – home to the Duke of Northumberland and his brood – are known as a bit of a library for trees (there's apparently over 400 types here) and were also featured as a location in Bridgerton, as well as an episode of The Great British Bake Off. The light trail lasts for a mile (and depending on your pace and willingness to snap photos, will probably take between 30 and 60 minutes to complete), guiding you through the illuminated woods, all those trees, around the gleaming lake and culminating in a visual spectacle at the Great Conservatory, which does indeed live up to its name.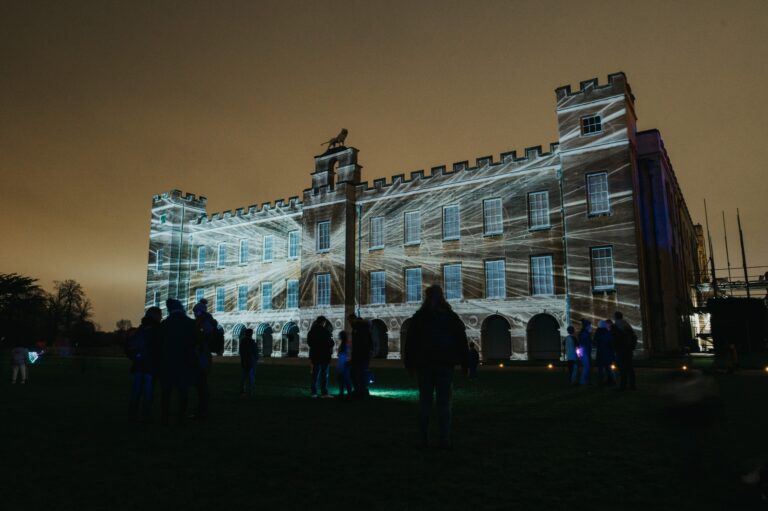 Once you've finished up, you can talk favourite displays over food and drink in the courtyard (expect mulled wine) and on November 18th and 25th, they'll be holding two 'quiet sessions' at a limited capacity (4.20pm and 4.40pm) for people with disabilities and their families; to make the experience less busy, less overwhelming and ultimately more enjoyable for them.
The Enchanted Woodland is an incredibly popular event, and if previous years are anything to go by, it would be a wise move to grab tickets while you can.
As it should sell out in a flash…
NOTE: The Enchanted Woodland at Syon Park is taking place on weekends between the 11th-27th November. Adult tickets cost £10 (Friday), £15 (Saturday) or £12.50 (Sunday), and can be purchased here.
Syon Park | Syon House, TW8 8JF
---
Can't get enough of those magical lights? Then try these London winter light trails out for size…