A pop up Japanese jazz listening bar | Partner Content
Seed Library have planted something beautiful.
From Wednesday to Monday each week until the end of the month, they're turning into the Toki Listening Bar, a combination of two of life's greatest things: great music & great whisky cocktails. And it doesn't hurt that the venue is already one of the best bars in Shoreditch.
It's all thanks to the folks at The House of Suntory, who're pouring their Toki whisky into five specially curated cocktails, which are being paired up with all-vinyl tunes. And these aren't just any tunes – the keys to Seed Library's DJ booth are being handed to the team at MAJ (My Analog Journal). The idea is to capture 'old-meets-new' Japan, with sets selected to represent the decades of musical influence in Japan from the 1950s, right through to the present day. And that's not even the best bit – that would be the spotlight DJ nights they're holding every Thursday, featuring highly talented lineups like Zag Erlat and Nina Yamada (23rd Nov) and then Zag Erlat, Shaqdi & Ceylan Goksel (30th Nov).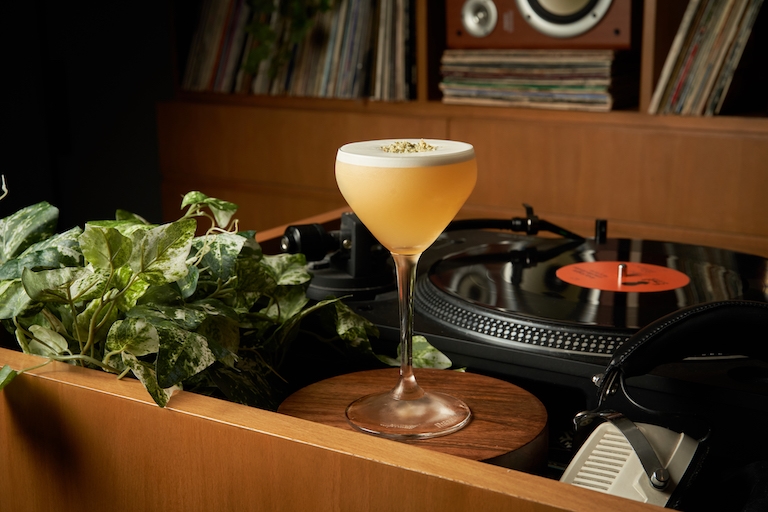 Oh, and those cocktails? The menu is stacked with greatness, including:
The High Five Highball: Toki whisky, cold soda, and a selection of optional garnishes
Shinjiro Daisy: Toki whisky, lemon, sunflower, pumpkin seed amazake and raspberry leaf bitters
Red Ball Sazerac: Toki whisky, English currants, and white absinthe
Kazu Martini: Haku vodka, Kasu "cured" lemon and dry vermouth
Calamansi Mule: Roku gin, galangal, citrus and ginger beer
But that's not all, no sirree. They're gilding this already highly gilded lily by inviting in legendary Japanese bartender, Hidetsugu Ueno, from Bar High Five in Tokyo (aka, one of the best bars in Japan, and a regular on the World's 50 Best Bars list). He'll be mixing up a fully bespoke House of Suntory menu and a highball omakase experience for each drinker, which is an experience that's rare even in Tokyo.
And at this library, the only late fees are that you miss out – so book while you can.
NOTE: The House of Suntory Toki Listening Bar will be at Seed Library until the end of November. You can find out more, and make a booking at the website right here. Please Drink Responsibly. #Suntory100 #SuntoryTime #SuntoryWhisky
Seed Library | 100 Shoreditch High Street, E1 6JQ
---
Making a night of it? Check out one of these amazing restaurants in Shoreditch…