We're holding a life drawing class.
And if anything's getting exposed, it won't be a lack of skill — these classes are tailored for all abilities.
It'll be taking place on the evening of 16th November in the Dark Arch at Peckham Arches, a suitably cosy and clandestine space. The plan is for it to be very relaxed and casual, and to create an opportunity for Nudge Members to get together and dip into their artistic side.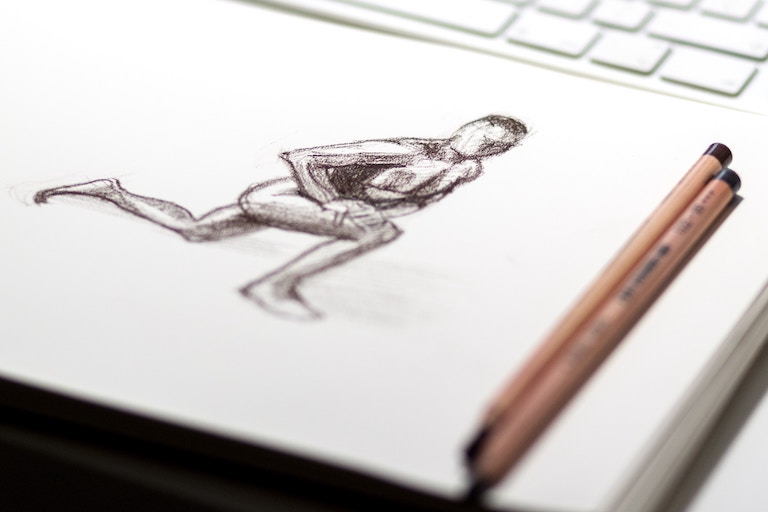 On the evening, there'll be some easygoing background music and a welcome cocktail to help get the creative gears turning. Then, the 2hr session will begin (with all the materials being provided for you), opening with a series of quick poses from our model for people to get used to drawing form. After a small break, the model will then provide some slightly longer poses, for guests to tackle a more in-depth drawing with charcoal & chalk.
We'll have a host on hand throughout to give help, advice, and assistance to anyone who needs it. So if you're wondering how much artistic ability you really have…
…you can draw your own conclusions.
NOTE: The Nudge's life drawing class will take place on 16th November in the Dark Arch at Peckham Arches. Tickets cost £25 and will include entry & a welcome cocktail. Nudge Members can come along with a +1, though both guests must have their own ticket. To get tickets, just check the Members' Box at the top of this page. Not yet a Nudge Member? Start a free trial here.
Peckham Arches | Blenheim Grove, SE15 4QN
---
Like to learn? Well, you just learned that we've got an article on cool creative workshops in London.