PLEASE NOTE: This event has passed.
You're going to love this.
And we say that with a hawkish confidence because at the start of next month, we're partnering with The School of Life to host an evening exploring the ingredients of love itself.
If you haven't come across The School of Life yet (unaffiliated with the School of Hard Knocks, FYI), it's an organisation that was co-founded by famed philosopher & author Alain de Botton with the aim of helping people live a calmer, wiser, more fulfilled life. And unlike the more dogmatically traditional academic establishments, the curriculum is all about stuff that's grounded in emotional practicality: friendship, mental health, self-knowledge, etc. There are no ox-bow lakes here.
The evening we're working with them on is going to be held in the bright, plant-laden Peckham Arches, which just so happens to have its own cocktail bar, all tucked away under the railway arches of Peckham Rye. You'll get a welcome cocktail of choice included in your ticket, mingle a little, and the evening will begin. And today, you'll be learning about Love As A Skill. Because, the fact is that the vast majority of us will all at one point or another be consumed by love, and may even have our lives defined by it. Yet love is commonly misunderstood as being some supernatural force, or some hard-wired evolutionary impulse. It is not. It's a skill. And like any skill, it requires practice.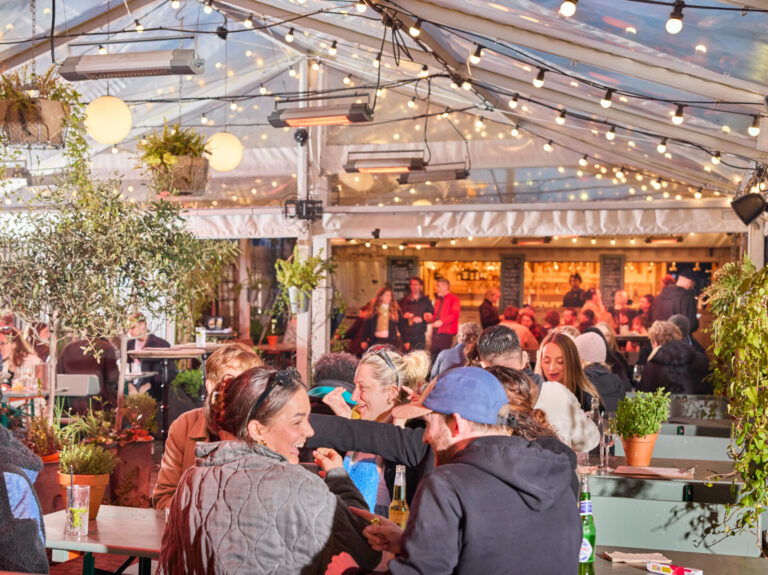 Peckham Arches
The whole thing will be hosted by School of Life faculty staff member Daon Broni. He currently works at the Wellbeing Workshops endorsing self-care & self-management, but his CV includes an impressive breadth of experience from acting as a patient advocate for the NHS, to acting as an actor with the Royal Shakespeare Company. For class itself, he'll be leading an open discussion that covers love in its many mercurial forms, from romantic, to platonic, to familial. Suitably framed, the discussion will then explore the key emotional skills required to sustain it, including curiosity, generosity, and vulnerability.
And, to be clear, this isn't supposed to be one big Tinder hack. It's for anyone seeking to strengthen emotional bonds with those close to them, whether they be friends, parents, siblings, spouses, partners, or just those who've recently been on a very encouraging third date.
And the homework ought to be quite fulfilling, too.
PLEASE NOTE: This event has now taken place.
NOTE: The Nudge x The School of Life present Love as a Skill took place at the Peckham Arches on Wednesday 7th of June. Tickets are £20, including any welcome cocktail of choice.
Peckham Arches | Blenheim Grove, SE15 4QN
---
For anyone who can't make the talk? The School of Life have plenty of books, as well as cards and games to help you and your loved ones here