We took pottery wheel lessons from our close pal and little-known ceramics enthusiast, Bonnie Tyler.
She kept telling us to turn around, but every now and then it fell apart.
Looking back, what would have been a better idea would be to head to a dedicated pottery studio filled with top-notch equipment, highly skilled expert tutors and a membership plan that would allow us to hit the wheel whenever we fancied.
Somewhere like Turning Earth, a charming little ceramics studio housed beneath the railway arches of Hoxton station.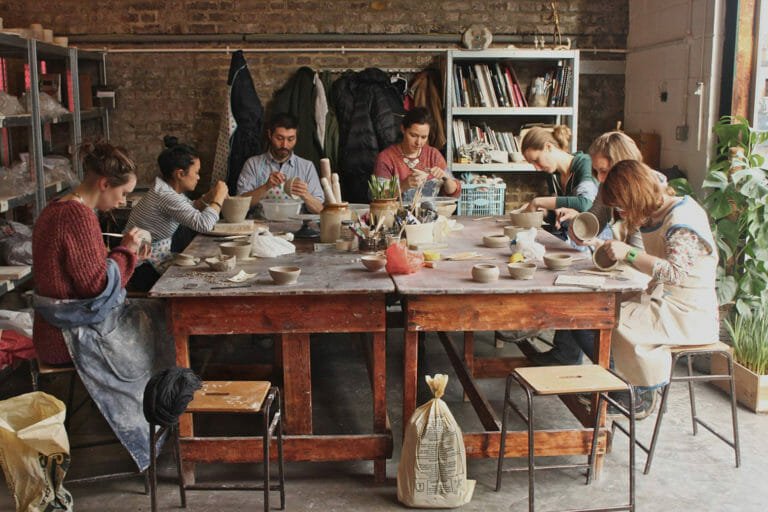 It's an open-access pottery studio that enables its members – open to anyone who feels comfortable working without any help – to drop by, for up to 15 hours a week, and take the wheels for a spin (erotic ghostly companions go free).
But if you've never thrown before, or are feeling a little rusty, they also offer pottery classes in the form of 12 week beginners' courses, in which they'll take you through the whole process of creating your own ceramic piece, from start to finish. You'll learn how to prepare and centre your clay on the wheel, shape it into some kind of semi-functional vessel and finish off the bottom before firing and glazing it, ready to take home. After that, you'll be warmly encouraged to join as a member and hone your newfound skills.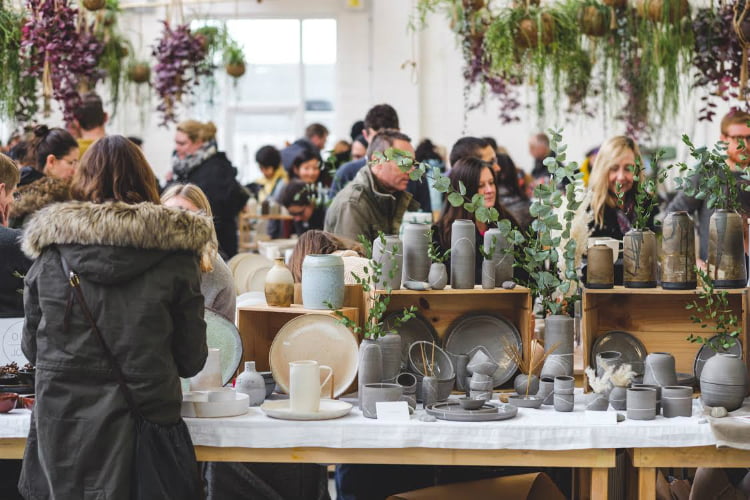 Best of all, the place is filled with people who have been pottering about for years, which means there's a lot of lovely ceramics getting churned out from this little studio. So, wisely, they hold a couple of markets every year, where you can browse beautiful handmade crockery, vases and plant pots to your heart's content.
Rather conveniently, it's all just a 10 minute walk away from Planque, a stylish wine bar and eatery also housed in a repurposed railway arch.
You can head there with your new claymates.
NOTE: Turning Earth is open Tues-Thurs 10am-10pm, Fri-Sun 10am-8pm. To find out more, or book a class, head HERE.
Turning Earth E2 | Railway Arches 361-362, Whiston Road, E2 8BW
---
Fancy getting crafty? Check out our guide to creative workshops in London