The Good, the Bad, and the Fifty | 50 Hr Improv At Wilton's Music Hall
On the weekend of the 15th-17th February, Wilton's Music Hall is going to stage a non-stop, 50-hour improvised comedy soap opera from a team including some of the world's best improv comedians.
Everyone else will just have to wing it.
Called The Good, the Bad, and the Fifty, it takes place in the town of Wilton's Creek, where a new mayor will have to contend with gunslingers, ranchers, cowgirls, and some very inappropriate new gun laws. The cast blindly stumbling their way thought the non-existent script will include members from The Play That Goes Wrong, the legendary Comedy Store Players, and the Olivier-Award winning Showstoppers.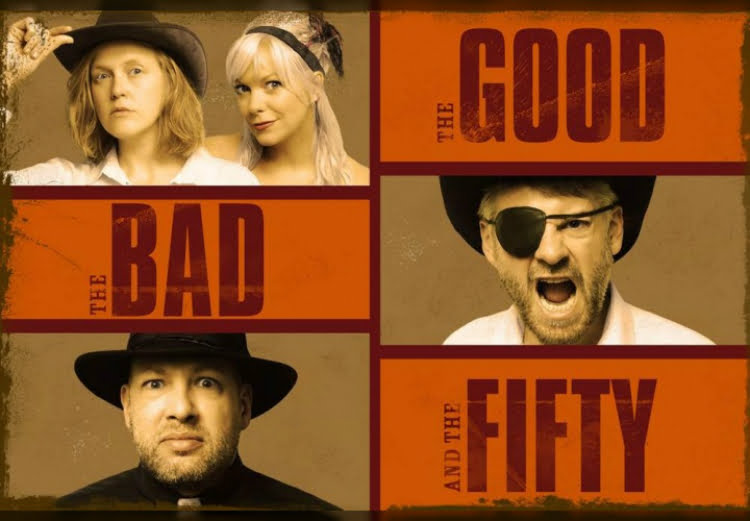 The whole thing will be split up into 25 individual episodes starting at 7pm on Friday, and ending at 9pm on Sunday. Tickets can be purchased for an individual episode or for the whole weekend (allowing you drop in as and when you like). This is actually an annual affair, and this will be the 12th year running they've pulled it off.
Meaning ironically, in a way the whole show was planned out years in advance.
NOTE: The Good, the Bad, and the Fifty takes place from 7pm Friday 15th February until 9pm Sunday 17th February 2019 at Wilton's Music Hall. You can find out more, and get a ticket (£10 for a 2hr slot) right HERE.
Wilton's Music Hall | 1 Grace's Alley, E1 8JB
Main image: Peter Dazeley
---
Like catching shows? Check out our guide to the Best London Theatre Shows Playing Now