The Best Restaurants In Singapore
Main image: Odette | Last Updated: 24th September 2018
We'll be honest.
The best restaurants in Singapore are probably the ones in the hawker centre that'll likely be right on your doorstep.
But for the days when you're looking for a little more guidance – for that perfect, Middle Eastern-inspired brunch spot; the Aussie BBQ joint that's been lauded by the World's 50 Best; or the restaurant whipping traditional Singaporean ingredients into an art form at the National Gallery – here's where to head.
---
PS You can explore all of our favourite restaurants, bars, hotels, and things to do in our full Singapore City Guide
---
Burnt Ends | Chinatown
You might recognise Burnt Ends from a barnstorming pop up that chef Dave Pynt ran in London Fields back in the day (where, naturally, it was styled 'Burnt Enz'). Now that he's settled permanently in Singapore, he's invested in a four-tonne wood-fired oven in which to scorch meat, veg and seafood – which you can see in action at the dining counter lining the open kitchen. Beg, borrow or impersonate someone with a reservation – the beef 'marmalade' with caviar is worth it.
Details: Open Tues-Sat 6pm-12am, plus 11.45am-2pm Fri & Sat | 20 Teck Lim Road, Singapore 088391
_
Artichoke | Bugis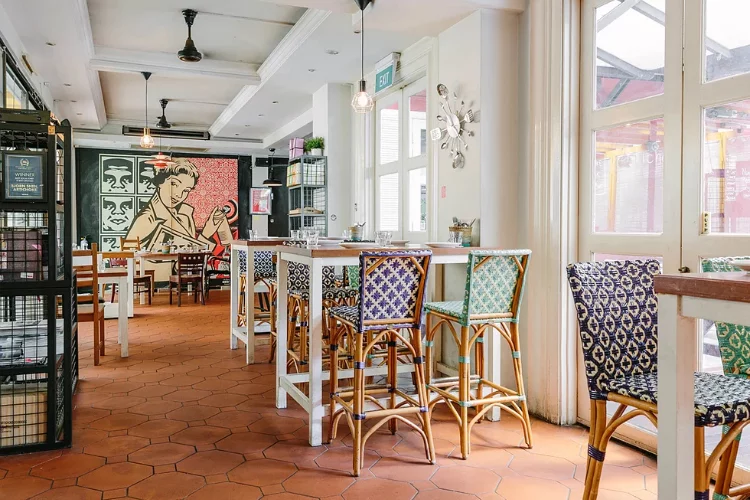 In the heart of Singapore's artsy district, this eclectic spot was at the vanguard of the whole 'brunch' movement over here, and still dishes up a mean bacon and spiced crab pâté on toast. Describing itself as "probably the least authentic Middle Eastern restaurant around," Artichoke nevertheless delivers some inspired dishes, like the burnt miso hummus with blackcurrants; squid ink couscous with cuttlefish and clams; and the almighty Lambgasm – a hulking shoulder of lamb enough to feed a mammoth, drizzled with yoghurt jus.
Details: Open Tues-Sun 4-9.45pm, with weekend brunch 11.30am-2.45pm | 161 Middle Road, Singapore 188978
_

Candlenut | Dempsey Hill
Candlenut has to be one of the best-value Michelin-starred joints in town (except for that $5 chicken rice, of course), and probably one of the most unusual too; dealing wholly in traditional Peranakan (Straits-Chinese) cuisine. The ahmakase set menus are the best way to get an overview of chef Malcolm Lee's far-reaching talents, featuring dishes like lamb neck satay; smoked chicken and green banana curry; and beef short rib with buah keluak – a poisonous fruit made edible through fermentation.
Details: Open daily for lunch 12-3pm and dinner 6-10pm (11pm Fri) | Block 17A Dempsey Road, Singapore 249676
_

Odette | Downtown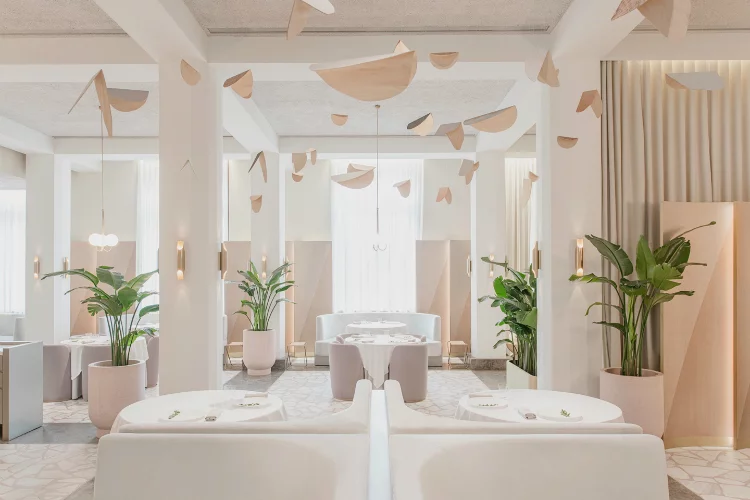 Odette was inspired by chef Julien Royer's grandmother, who was seemingly French, elegant and hospitable, but probably not an actual restaurant. Netting two Michelin stars in its first year, and the highest-ever debut on Asia's 50 Best Restaurants, this is fine dining at its height. The aesthetically extravagant dishes include pigeon cooked three ways, beetroot 'variations' (ranging from salt-baked to sorbet), and 55-minute cooked eggs, presented in a smoking egg carton. These plates are a work of art that give everything else in the gallery a run for their money.
Details: Seatings Mon-Sat 12-1.30pm and 7-9pm, Mon dinner only | Inside the National Gallery, 1 St Andrew's Road #01-04, Singapore 178957
_

Kebabs 'n Curries | Little India
A restaurant you'd never know was there unless you were looking for it, K'n'C is perched on the roof of the famed 24 hour shopping paradise that is the Mustafa Centre. Don't expect anything too fancy with the interiors (although there is a very pleasant LED-enhanced bridge over the rooftop water feature) or particularly striking views – you're here for some of the best curry in Singapore, a not unsizeable amount of which is vegetarian. Order the dal makhani – you'll think the portion's too large when it arrives. It won't be.
Details: Open 11am-1am daily | Mustafa Centre (New Extension) Rooftop #07-00, 171 Syed Alwi Road, Singapore 207704
_

Swee Choon Tim Sum | Little India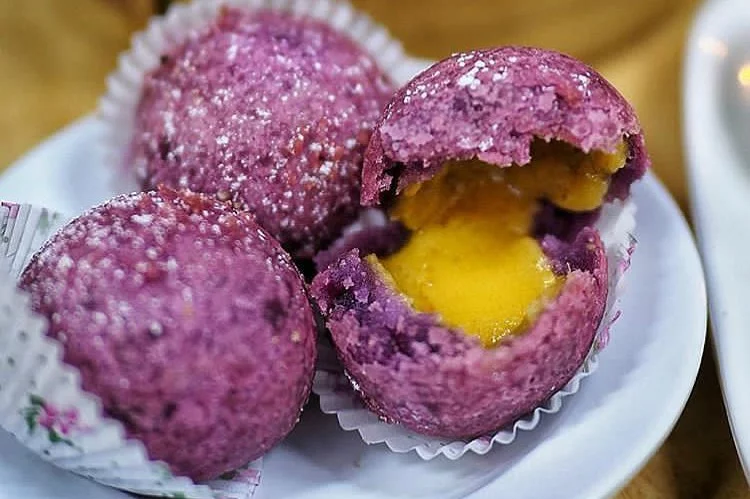 An excellent late-night hole-in-the-wall eatery, Swee Choon doles out some of the best dim sum in town, and – we can say with 99% certainty – definitively the best you can find at 6am. Dishes range from the familiar, like char siew bao and fried wanton, to the exotic; including fried sweet potato balls with sweet salted egg yolk centres; prawn and banana fritters; and Singapore's signature carrot cake (hint: it's neither carrot based, nor a cake). You can eat in or take away, and a veritable feast won't set you back more than $10 or so – leaving you with enough pocket money to head into one of the neighbouring karaoke bars afterwards.
Details: Open daily except Tues, 11am-2.30pm (10am-3pm Sun), 6pm-6am | 183-191 Jalan Besar, Singapore 208882

National Kitchen By Violet Oon | Downtown
Violet Oon is something of a legend in the Singaporean food world, not to mention an authority on authentic Peranakan cuisine. Operating out of a beautiful, dark-panelled dining room in the National Gallery, the National Kitchen puts a fine dining spin on traditional dishes plucked from Indian, Malay and Chinese cuisine; like slow-braised beef cheek with a spicy tamarind and palm sugar gravy; and Hainanese chicken rice, served with a thick dark soy sauce. Reservations can be hard to come by, so if you can't get in for dinner, try the high tea, which involves a tower of bitesize Singaporean treats.
Details: Open daily 12-2.30pm, 3-5pm, 6-10.30pm | 1 St. Andrew's Road #02–01, National Gallery Singapore (City Hall Wing), Singapore 178957
_

Empress | Downtown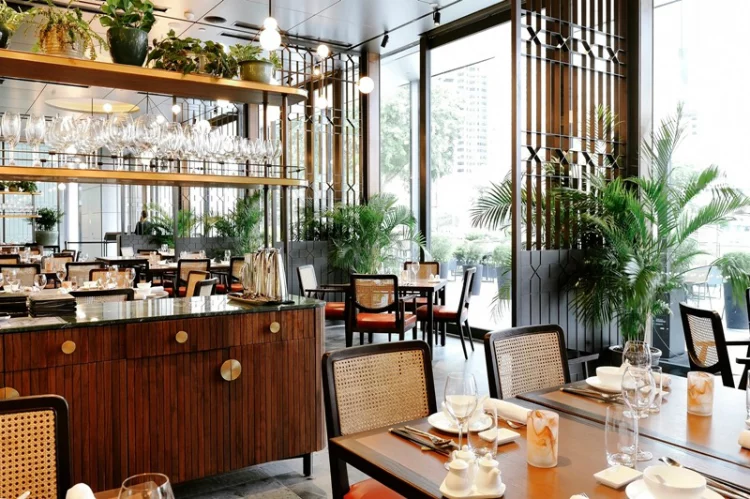 Empress may be perched on the waterfront, but it's far from mainstream. The interiors are unspeakably elegant, with mid-century furnishing and retro lighting rubbing shoulders with old-Singapore touches in the form of rattan seating and leafy palms. The dishes here are all Cantonese in style, so expect plenty of delicious steamed dumplings, roast duck and kung pao chicken to grace your table – and we would urge you to seriously consider the brunch here, which involves not just bottomless prosecco, but bottomless dim sum, too.
Details: Open daily 11.30am-3pm (11-4pm weekends) and 6-11pm | 1 Empress Place, Asian Civilisations Museum #01-03, Singapore 179555
_

Wild Rocket | Mount Emily
As inventor of the term "Mod Sin," it's clear that chef Willin Low likes fusing things. Like his desire to not be a lawyer anymore, with the timely impulse to open a restaurant. And like the traditional Singaporean dishes which he takes apart, shakes up a little, and puts back together again. This is essentially upmarket hawker food, but not as you know it – buah keluak beef is parcelled up into fresh ravioli; while a black vinegar and pork trotter dish is rebooted with Ibérico jowl, with excellent results.
Details: Open Tues-Sat 12-3pm and Mon-Sat 6.30-10.30pm | 10A Upper Wilkie Rd, Singapore 228119
_

Corner House | Tanglin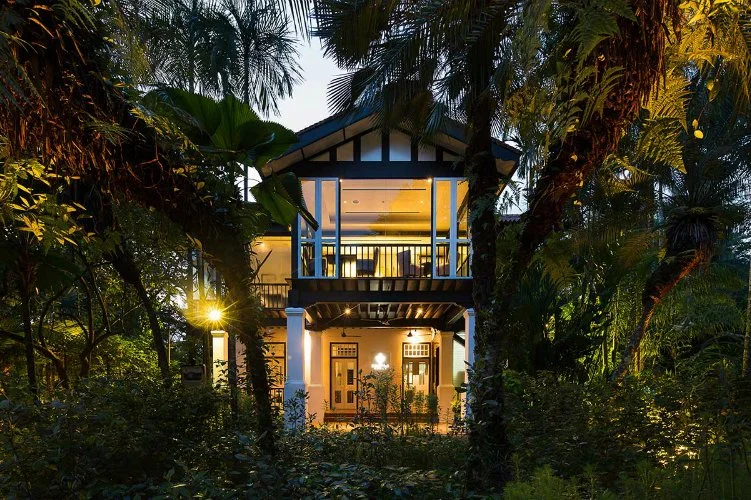 Set mysteriously in the fairylit thick of the Botanic Gardens, Corner House occupies a romantic, black and white manor that was once home to the gardens' assistant director, E J H Corner. Now, its two storeys play host to Michelin-starred cuisine courtesy of award-winning chef Jason Tan, who – fittingly for the setting – gives botanicals and veg plenty of space on the plate. Nab a table on the verandah and take your time perusing the 600-strong wine list.
Details: Open Tues-Fri 12-3pm & 6.30-11pm; weekends 11.30am-3pm (brunch) & 6.30-11pm | 1 Cluny Road, E J H Corner House, Singapore Botanic Gardens, Singapore 259569
–
Hjh Maimunah | Kampong Glam
Hjh ('Hajah') Maimunah is one of the city's best spots for traditional Malay food, awarded a Bib Gourmand in 2016 and lavished with praise by the late Anthony Bourdain – but by some miracle, it doesn't claim the prices to match. Menus screened on TVs trumpet all the classics – beef rendang, barbecued fish, oxtail soup – but your best bet is to head up to the counter and take your pick from the mouth-watering trays of food behind the window. Finish up with the colourful kuehs – bite-sized, layered desserts shot through with flavours like pandan and coconut.
Details: Open 7am-8pm Mon-Sat | 11 Jalan Pisang, Singapore 199078
_

Neon Pigeon | Kallang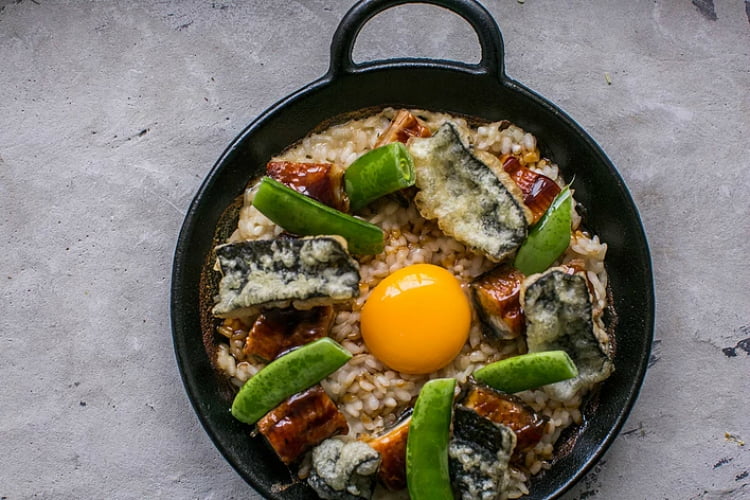 Neon Pigeon. As the name suggests, it's pretty coo. Styled up as a grungy, underground izakaya (à la Flesh & Buns), it's loud, smothered with graffiti, and an excellent place for a drink as well as a meal. This is a spot for Japanese cuisine that's travelled the world a bit (we're looking at you, Katsu Currywurst), so expect twists on the usual, like the Tokyo Hummus (made with edamame in place of chickpeas), and soft shell crab bao. It's electric.
Details: Open Mon-Sat 6pm-midnight | 1A Keong Saik Road, #01-03 Singapore 089109
PS Looking for a nightcap spot? Check out our guide to the best bars in Singapore