Canal boats.
You absolutely should touch them with a bargepole.
Especially when they're the type that cruise around the scenic waterways of East London, and come bearing a cargo of cocktails for your delectation. Which is exactly the premise of Cocktails Ahoy!. It takes place aboard the Alfred Le Roy; a grand, teal blue barge that wends its way weekly around the River Lea and its canals. And while you cruise, you'll be treated to cocktails, an upbeat soundtrack, and – with a little luck – some sunshine through their semi-retractable roof.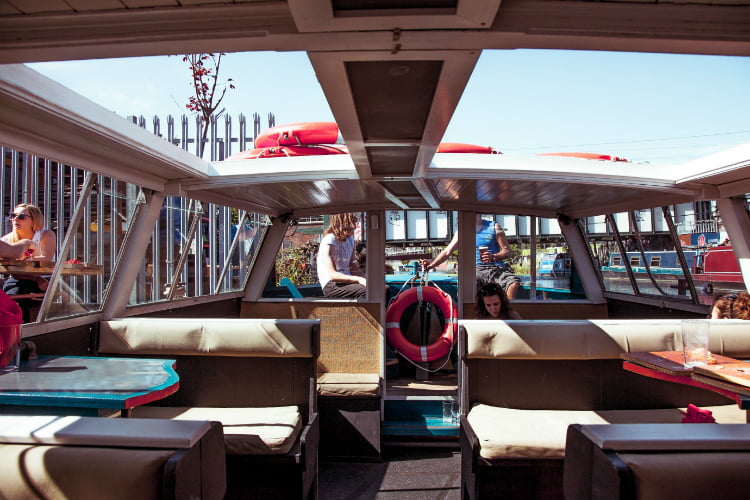 The bar will be serving up five signature cocktails as well as all the classics. And if the name somehow threw you, there's plenty for cocktail shunners too, with prosecco, wine, craft beer and cider from Crate, spirits and juices. On top of all that, they're serving up sharing boards laden with charcuterie, Neal's Yard cheeses and fresh bread from the E5 Bakehouse.
All of which you'll be enjoying as the hidden views of the East end glide past your windows…
But don't worry. They won't mind you barging past.
NOTE: Cocktails Ahoy! cruises take place twice every Saturday. Tickets start at £26 – book yours right HERE.
---
Alfred Le Roy | Canalside Queen's Yard, E9 5EN