According to Vietnamese legend, the first king of the country's seventh dynasty won his throne because he was really, really good at cooking. Not warfare, ruthless cunning, or sheer handsomeness.
No, he just made unbelievably good cakes.
Basically, this is a country that really gives a damn about its food, and to taste some of Vietnam's more delicious dishes – whether it be a soul-stroking bowl of pho (traditionally eaten for breakfast, btw) or a nourishing bun bo hue, or an on-point banh mi that you can mow down in one minute – you can kind of understand why.
And as it happens, London happens to have some absolutely outstanding Vietnamese restaurants, particularly in central, and in East London where you'll even find a continuously growing stretch of Vietnamese restaurants known as the 'Pho Mile'…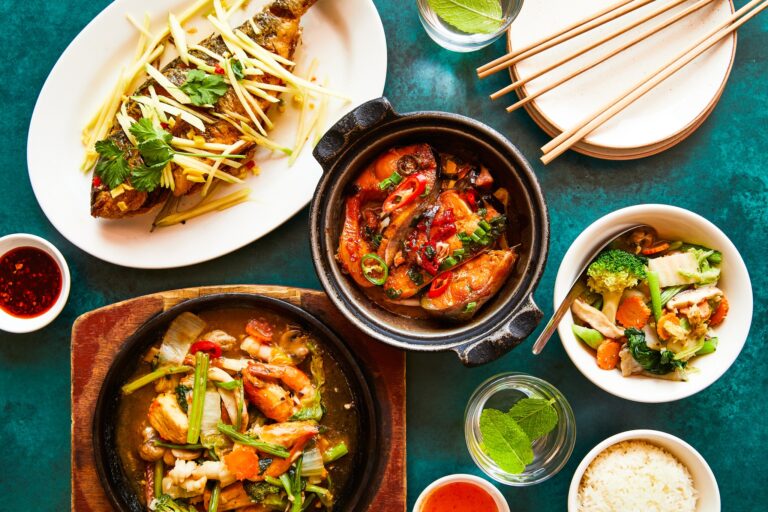 The Vietnamese holiday of a menu that greets you at Viet Grill will have you questioning your quick decision-making skills, such is its vastness. It balances its quantity with quality though, and perhaps the most sensible way to tackle things here is to shoot for the sharing platter, which lets you sample all the good bits like imperial spring rolls, coconut chicken curry, Saigon pork belly stew, caramelised claypot Mekong catfish and banana fritters for £28 a head – though in saying that, ordering the bun cha (Hanoi's signature barbecue pork and noodle dish) on the side wouldn't do any harm either. Cocktails complete an evening of smart life choices, specifically the caphe martini; an espresso martini-esque creation that switches in Vietnamese coffee and condensed milk.
Details: 58 Kingsland Road, E2 8DP | Book HERE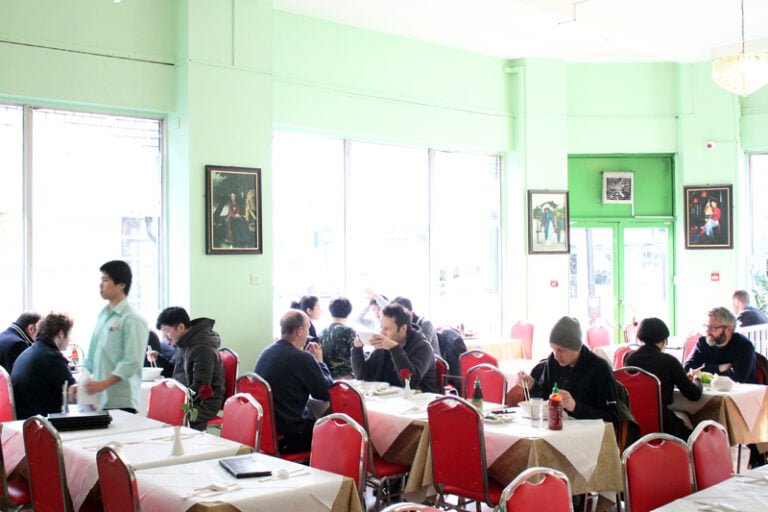 Age is just a number for this old veteran on Kingsland Road – in the game for 20 years now and still the focal point for the city's best Vietnamese food. It's instantly recognisable due to its bright green corner facade and its love affair with Londoners is showing no signs of slowing down. For good reason: from beef wrapped in betel leaves to chargrilled quail eggs and crispy pancakes with prawns and chicken, everyone's here but it's the pho that's the poster child of the menu. Co-owner Mrs Pham fusses over it like one of her own, simmered for 'hours on end' with seven kinds of herbs and spices and finished with fresh basil leaves, bean sprout, red chillies and your chosen cut of beef. Slurp it down and you'll be singing Song Que's praises…
Details: 134 Kingsland Road, E2 8DY | Call 020 7613 3222 for bookings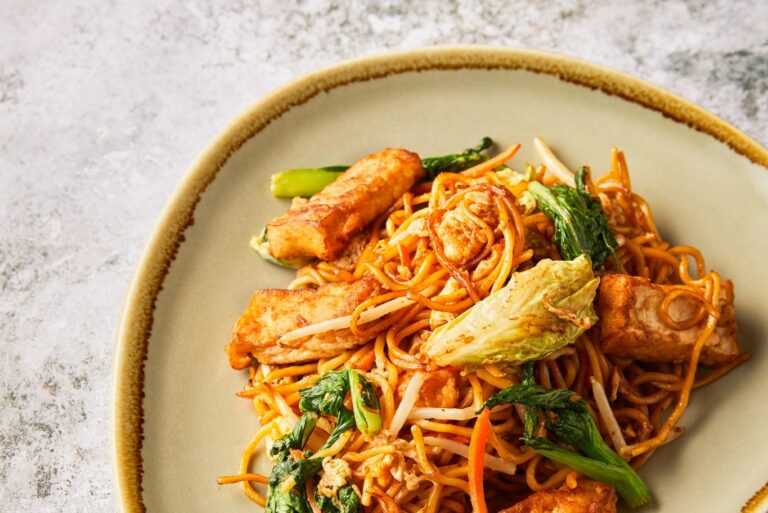 Cay Tre's owner Hieu Trung Bui is a bit like the godfather of London's Vietnamese restaurant scene, having pioneered the pho movement back at the turn of the millennium when he moved over from Saigon. He set up his first shop in Shoreditch under the impression that there was a 'lack of good quality, authentic Vietnamese food' in the city. He's now got two Cay Tres under his belt (the shinier sequel is on Dean Street) – plus other ventures across town – and both continue to do a roaring trade in summer rolls, lamb neck curries, goi (green papaya) salads, vermicelli bowls and of course, pho.
Details: Soho 42-43 Dean St, W1D 4PZ | Shoreditch/Hoxton 301 Old St,EC1V 9LA | Book HERE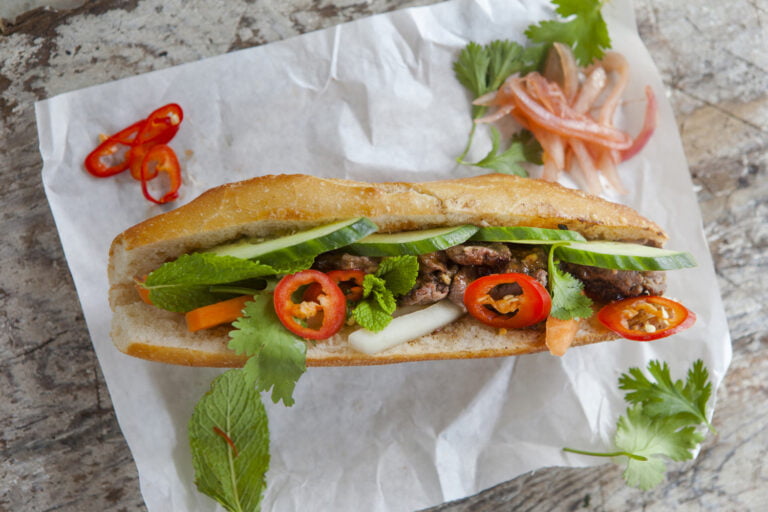 Pho & banh mi may dominate the conversation when it comes to Vietnamese restaurants, but at BunBunBun, it is indeed the lesser-known bun that has its time in the sun – the dish that once broke the internet when Barack Obama and Anthony Bourdain were seen conversing over it on an episode of Parts Unknown. They have two branches, one in Dalston and another on the Pho Mile, and their rice vermicelli noodle salad takes many shapes; topped with grilled ribeye beef, lemongrass goat, sizzling fish, or as they do so famously in Hanoi with five-spice marinated lemongrass pork, mini grilled pork patties and a crispy spring roll. Each bowl is signed, sealed and delivered with nuoc cham (a traditional tangy fish sauce and lime dressing). And though not an official rule, best partnered with a refreshing beer…
Details: 34B Kingsland Road, E2 8DY | 511 Kingsland Road, E8 4AR | Book HERE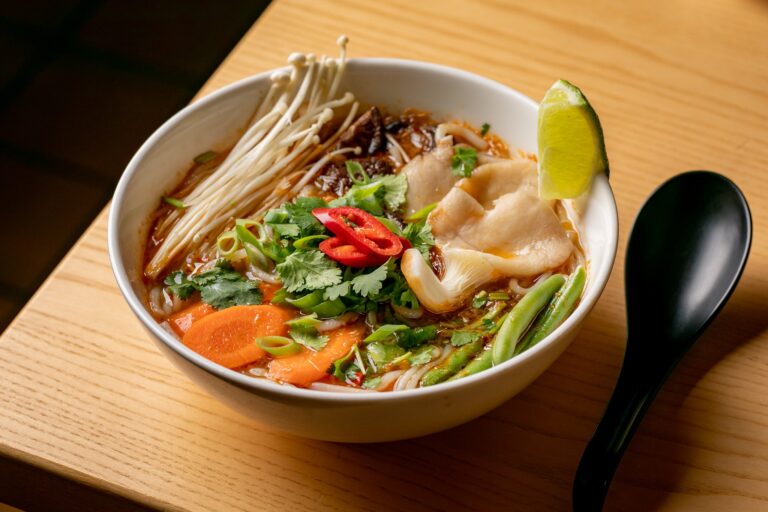 It's a family affair at Banh Banh – steered by five members of the Nguyen brood – who look to carry on the good work of their nan, a former chef in Saigon during the 1940s. Each table is armed with your trusty pairing of chopsticks and a bottle of sriracha sauce, and the menu goes on the charm offensive with dishes built upon their grandma's recipes like the banh khot (bite-sized prawn coconut pancakes to be dipped in nuoc cham), among the more familiar steaming noodle soups and fragrant summer rolls. They have locations in both Brixton and Peckham now, and at the latter (the original restaurant) Mondays are meat-free so vegetarians have free reign over the food.
Details: Peckham 46 Peckham Rye, SE15 4JR | Brixton 326 Coldharbour Lane, SW9 8QH | Book HERE
Green Papaya is a crafty way to settle any niggly Vietnamese vs. Chinese dinner debates (though, frankly, they both feel like a win), as this Hackney hybrid combines classic Vietnamese fare with food from Xi'an, the capital of China's Shaanxi province. The unfussy setting on Mare Street makes for a friendly meetup between the two cuisines, where titanic bowls of pho, buns, spicy prawn crackers and cha la lot (grilled minced beef and pork wrapped in betel leaves) share menu space with rou jia mo (a Chinese pork burger of heavily seasoned chopped pork inside toasted wheat flatbread), dan dan and Mount Qi noodles.
Details: 191 Mare Street, E8 3QT| Book HERE
The House of Ho started out as a Soho spot helmed by Bobby Chinn. Nowadays though, it's spread over a colonial-style four-storey townhouse in Fitzrovia with another celeb chef, Ian Pengelley (previously at Camden's deceased Gilgamesh), picking up the directors baton in the kitchen. The modern slants on Vietnamese restaurant standards are ideal for sharing so you'll see plenty of groups clashing chopsticks over colourful salads, soft shell crab, minced chicken rice paper rolls and rich, textured curries. Cocktails make a strong impression as well: the Pandan Ho-Lada and watermelon martini are the sorta drinks you ought to be sipping poolside.
Details: 1 Percy Street, W1T 1DB | Book HERE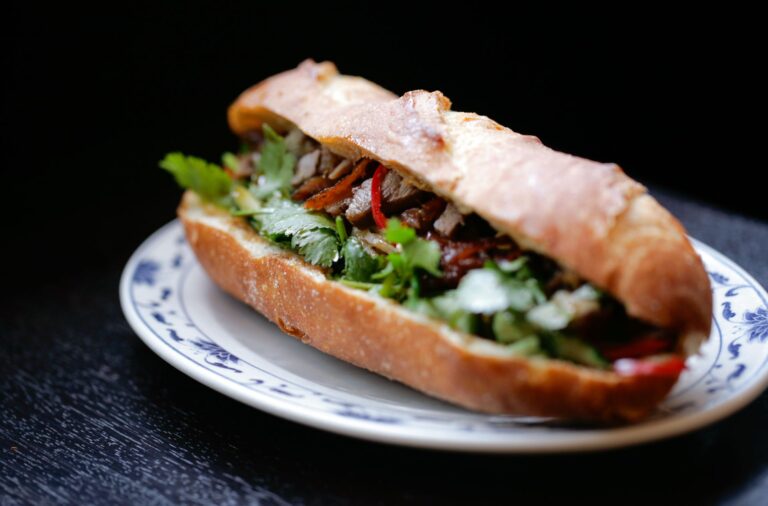 Flash décor at these fast-casual Vietnamese street-food stores is kept to a minimum, but you're not here to stare at walls, rather sink your teeth into their mighty banh mis. The freshly made baguettes are toasted golden and nicely crunchy and the meat-to-bread ratio is on the money. There's load of fillings to test out from smoky aubergine to barbecue pork but the one regulars vouch for is the keu original that crowds in *deep breath*: mortadella sausage, spiced pork belly, homemade chicken liver pate, spicy mayo, ham terrine, plus extras including house daikon, coriander and cucumbers. If you've got the luxury of a long lunch break, the Vietnamese noodle variations and rice bowls are worth visiting too.
Details: Soho 9 Poland Street, W1F 8PY | Shoreditch 332 Old Street, EC1V 9DR | City 168 London Wall, EC2M 5QD | Check out their website for more info HERE
---
Want to involve a few other countries too? Here are all of the best restaurants in East London…