Liquor might not solve all your problems.
But it's worth a shot.
And there's probably no better place to examine the hypothesis than at TT Liquor on Kingsland Road – because it has a full four storeys' worth of high-proof experiences, cocktails, and masterclasses with which to test it. The building itself is a huge, converted Victorian police station that looks like, well, like it's been converted from a Victorian police station: brick walls, stone slab floors, and caged liquor bottles (framed by their captors with subtle low light) surround the beautifully aged wooden fittings. Here's how it all breaks down:
–
GROUND FLOOR | The Liquor Store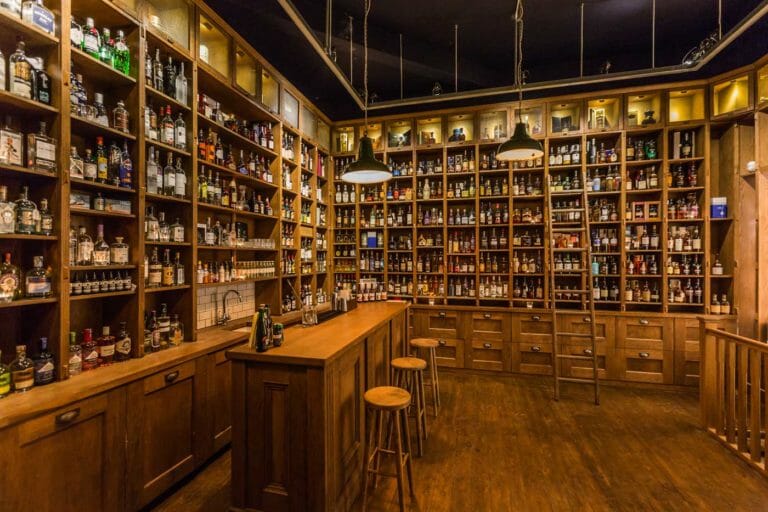 You'll enter through what looks like an innocent side street liquor store, before drinking in the sight of over 1,000 different booze bottles populating the shelves. The selection varies from garden variety to ultra-rare vintages, and is buttressed by gift sets, glassware, and lockable "deposit boxes" for you to keep anything you purchase on-site. Of course, there'll be a bewilderingly knowledgeable shopkeeper on hand to talk you through it all, but you could simply skip straight to the next step –
–
BASEMENT | The Cocktail Bar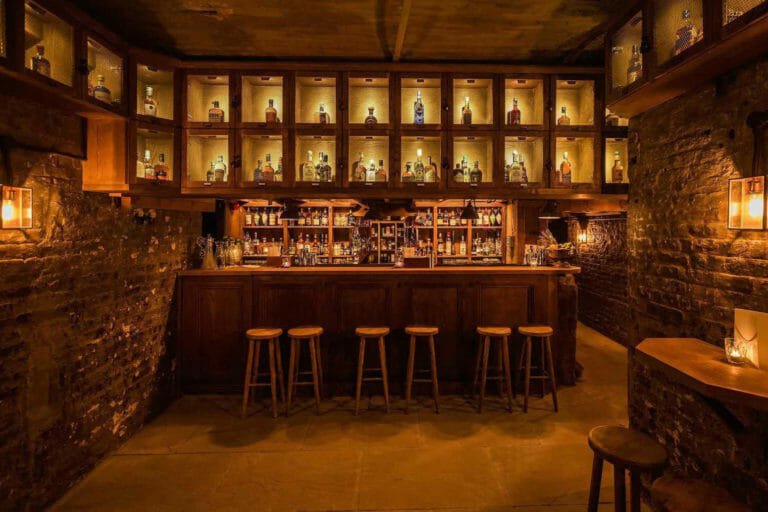 Downstairs, the vintage-style cellar bar is surrounded by small alcove areas which formerly made up the jail cells (the reprobates they host these days are probably there to take one of the guided 'tasting experiences' including classes on whisky, rum, gin, plus local & worldwide beers), while the cocktails on offer are drawn from historical eras dating back to the Belle Epoque, right through to the present day. You'll find quenchers like the Midnight Run (blending rum, port, blackberries, and syrup); the Dorian (mixing whisky and hazelnut syrup); and the Dante Cooler (whose floral Gamay wine is offset with blood orange puree & raspberries) – or, sample one from every era with their 'Journey' flight.
Alternatively, you can head up to…
–
ROOFTOP | The Terrace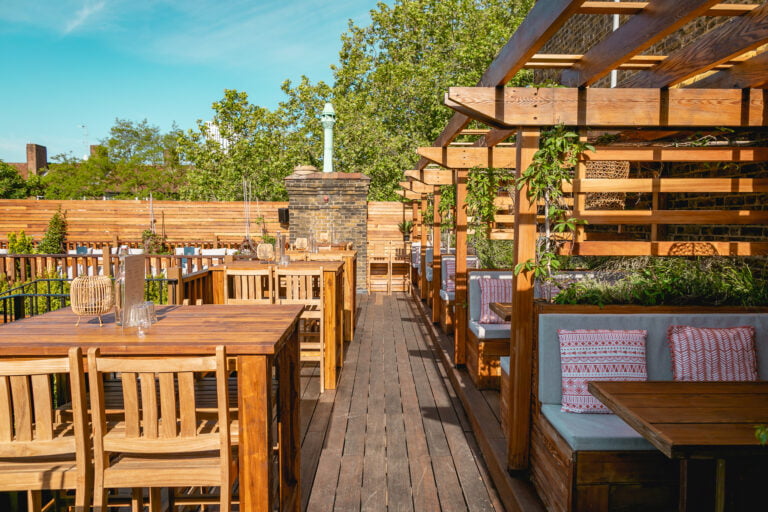 Designed by some folks from an award-winning Finnish landscape designing outfit (Taina Suonio), TT Liquor's rooftop bar has a very Scandi-evoking all-natural, all-wooden vibe with greenery scattered throughout. The whole thing is basically a big, L-shaped oasis, with tables lining one 'arm' and heated booths lining the other.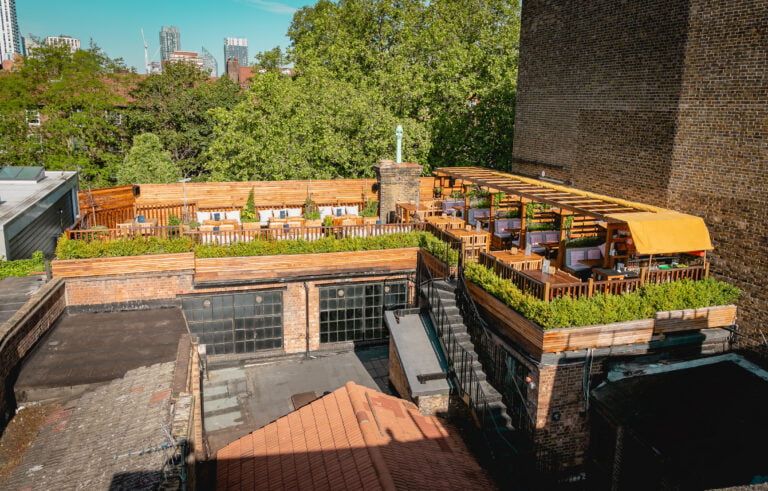 Capping off one end is the bar, where they're serving a standalone spritz menu of inventive, bubbly-topped numbers like the Berlin Calling (rosé & grapefruit topped with cardamom soda), as well as wines, cocktails (including a barrel-aged Martinez) and, as you might expect, draught rhubarb cider. It's got its own pizza menu too, which acts as a lovely metaphor for the terrace itself: a lovely base made all the better by the topping.
–
THE ORANGERY | Pop-up Kitchen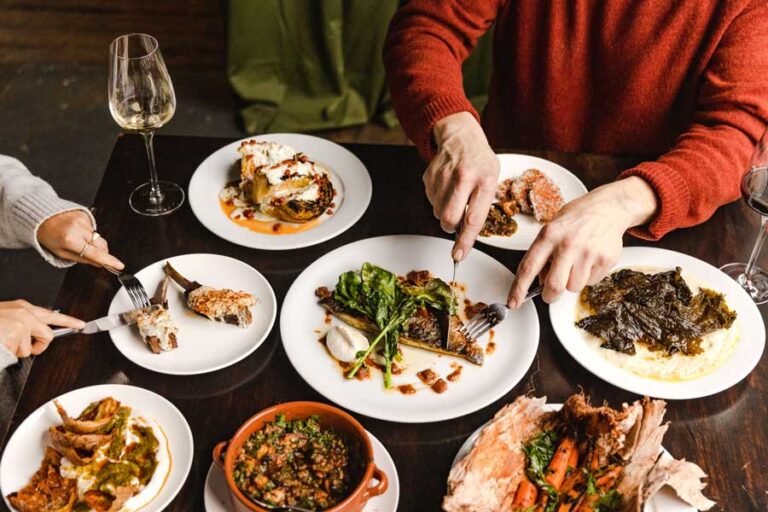 Not in the mood for pizza today? No matter, because TT Liquor's elegant Orangery room is home to a pop-up kitchen space. Currently in residence is esti, a Greek-Australian fusion kitchen whose menu is inspired by the nostalgic childhood cooking of founder Kostas Vais' mother and grandmother. Feast on dishes scorched over an open fire, from pitta-wrapped chicken souvlakia to chargrilled aubergine with tahini yoghurt – and don't skip the fried osso bucco with cornflakes…
–
OUT THE BACK | The Cinema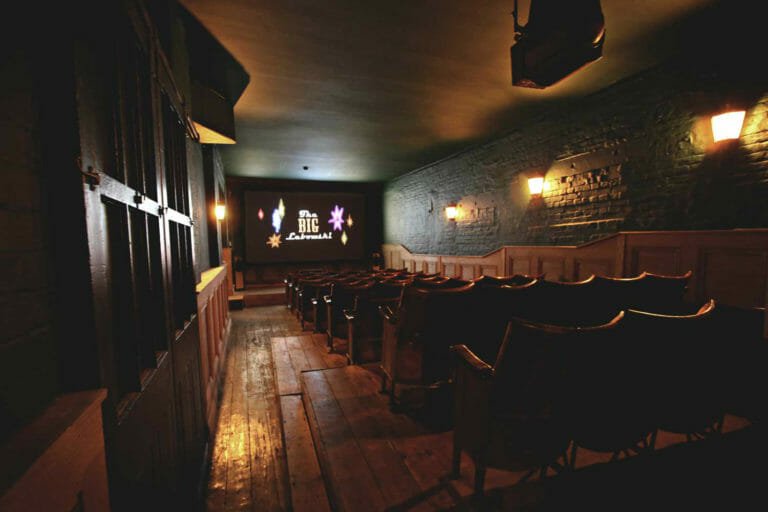 Yes, like any self-respecting cocktail-bar-inside-a-former-police-station, they've converted one of the back rooms into an intimate, 52-seater screening room, with retro seating, original wooden floors and romantic lighting. TT Cinema hosts monthly screenings of classic films, from The Big Lebowski to The Italian Job, each of which come with a complimentary welcome cocktail inspired by the film itself. 
And if that impresses you enough, you can always book into…
–
TOP FLOOR | The Masterclasses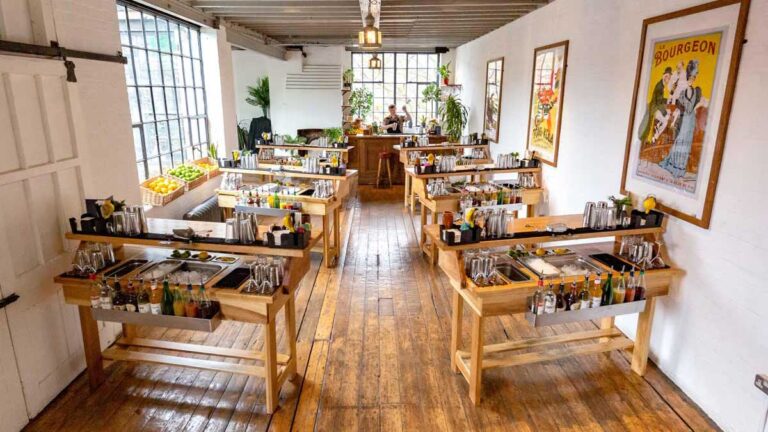 The upper deck of TT Liquor holds a creative workshop space for booze-soaked masterclasses – they've been teaching the art of cocktail shaking/stirring/drinking here for several years, and they've got the practice down to a fine art.
Just pray they don't give you any, ugh, homework.
NOTE: The TT Liquor bar is open Tuesday-Saturday. You can book a table – or their masterclasses, screening nights and tasting experiences – right HERE. 
TT Liquor | 17b Kingsland Road, E2 8AA
---
Like interesting cocktails? Check out the best cocktail bars in London.