Alkebulan is the first written Arabic name for Africa.
So it's a fitting name for the first African food hall in London.
Alkebulan Dining Hall is set to bring together around a dozen different restaurants and street food outfits under one roof, all of which will be Black-owned, showcasing modern cooking from across Africa.
It's the passion project of chef Alexander Smalls, the Harlem-based chef whose award-winning restaurants The Cecil and Minton's brought to vivid life some of the Black culinary traditions and nightlife of 20th century America. He's spent the past three decades travelling to study culinary techniques from across the diaspora, and he's founding Alkebulan as a way to bring African food to the fore, and to support rising, under-represented chefs through an in-house incubator programme.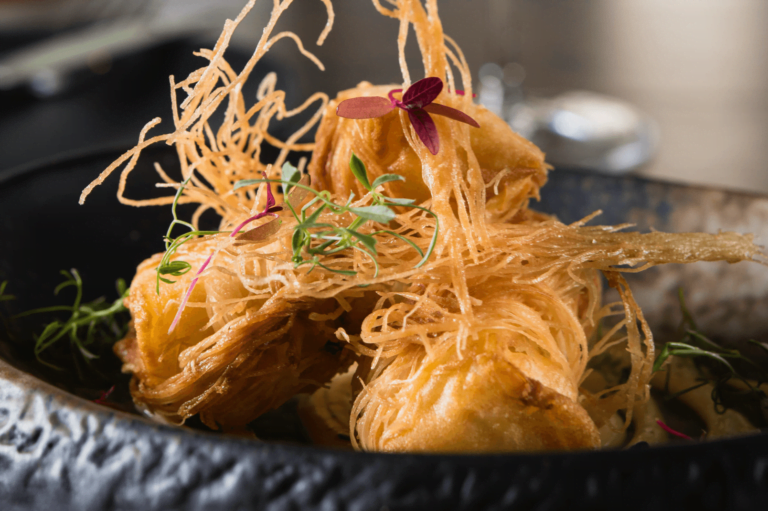 Smalls launched a prototype version in Dubai for the 2020 Expo a few months ago, and it proved such a hit that it's now gone permanent. Now he's bringing to concept to Harlem and London – though the exact location's yet to be revealed.
So what can we expect? Well, he'll be hand-picking the first traders to set up in the hall, aiming to represent the diversity of African cuisines. Over in Dubai, residents currently include Choma BBQ; the experimental Penja; Modern Kenyan nose-to-tail eatery The Tasty Goat; and Seven Seafood, inspired by coastal East African cooking. And it won't just be about the food, either, with live music and art just as central to the offering.
We'll be back with the full scoop soon…
NOTE: An opening date is yet to be set for Alkebulan London, but we'll update this as soon as we have more info. In the meantime, you can take a look at the Dubai website HERE.
---
Ever tried Nigerian tapas? See what the Frederick siblings are cooking up at Chuku's…