Bar 1790 | A City Bar Celebrating The Sandeman Port Dynasty
The year 1790 saw the birth of several well-established parts of modern life, ranging from the first dedicated lifeboat, to the phrase 'I don't give a f**k' (in a poem by George Tucker), to the Sandeman Port dynasty, founded by a 25 year old George Sandeman…
…and he definitely did give a f**k.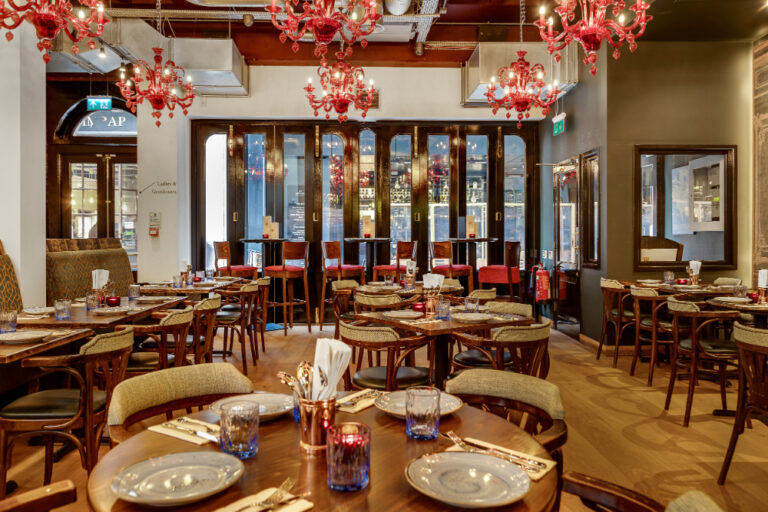 Since then the company has grown into one of the most widely respected port wineries in the world – and now they're returning to where it all began. The Sandeman Quarter is a small conclave set within the original location of the bottling operation, right next to the Bank of England, and opposite the Rothschild's London HQ – it's got a members club, a restaurant, and the subject of today's discussion: Bar 1790.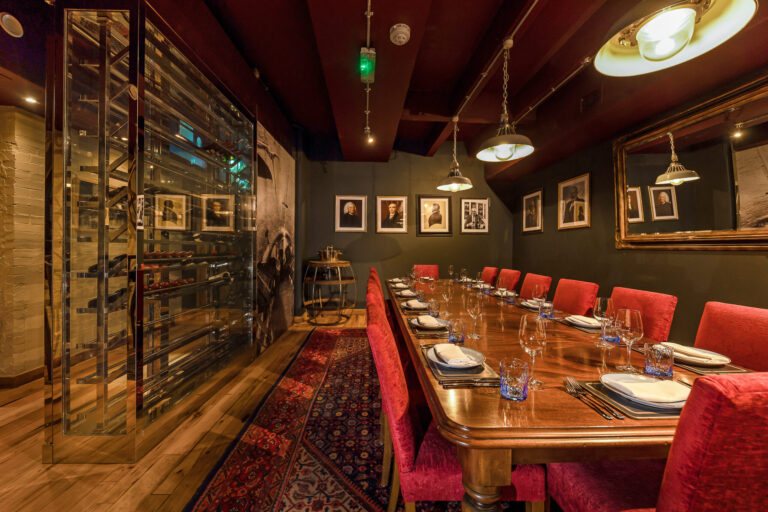 Step inside, and you'll find a nice, airy space with high ceilings, and dark hardwood furnishings all overlooked by crimson chandeliers, while the walls are adorned with huge prints of the vintage Sandeman port posters from the glorious heyday of Art Deco advertising in the early half of the last century.
The drink menu is obviously quite an important thing here, and port is obviously quite an important thing on that – and rest assured, you can find whatever you're in the mood for in that department – but there's also a concise list of cocktails too, ranging from classics (a margarita here, a lavender gin fizz there, etc) to house originals like the Sandeman Sour, which blends whisky with lemon, sugar, and Tawny port to remarkably good effect.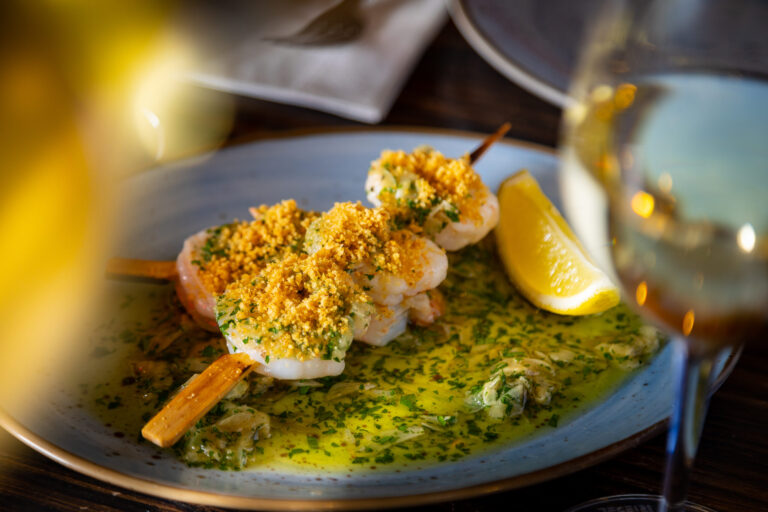 There's food too, and as you might expect, it's all Portuguese. Standouts include the salt cod croquettes with molho romesco; the meltingly tender marinated veal cheek; and a ridiculously moreish grilled hispi cabbage, which comes sitting in a bed of garlic butter and cannellini beans. Then to finish it all off, you'll naturally find a pastel de nata, too.
And we can all be glad that they've become a well-established part of modern life, too.
NOTE: Bar 1790 is open now, Monday to Friday. You can find out more and make a booking at the website right here.
Bar 1790 | 21-23 St Swithin's Ln, London EC4N 8AD
---
Where to head to after? Check out the best bars in The City…