The Complete Outdoor Film Listings Guide | Summer 2023
We're more sapped than a two year old phone battery…
…because we've just compiled a list of every single outdoor film screening taking place in the capital this summer.
That's right. Every single one.
And we've ordered them chronologically, which took ages.
Our list of over a hundred screenings commences with a high-altitude viewing of new release Rye Lane (just a few storeys above where it's set), and is followed by a chance to see blockbuster Top Gun: Maverick (which happens to be completely free); The Rocky Horror Picture Show screened on a rooftop (with the added benefit of you being able to play games of neon-lit lawn bowls, mini golf, and archery); Elvis in the grounds of a stately home with your own boozy picnic; Jumanji: Welcome To The Jungle in a jungle that also happens to be an ancient botanical garden (with plenty of cocktails & snacks); and a free showing of Hairspray in the middle of a street food market. And that's just for starters. Here are the other ninety-five-ish…
Note: This is one of those articles you can refer back to over the summer – read it all in one go now, and your brain may never forgive you. Alternatively, take a look at our guide to London's outdoor cinemas for a low-down on each venue.
---
Tuesday 29th August
No screenings today
Wednesday 30th August
Frozen Singalong – 2.30pm
Luna Cinema | Kew Gardens | £15.50+
Extras: BYO picnic, wireless headphones
Avatar: The Way of Water – 7pm
Luna Cinema | Kew Gardens | £19.50+
Extras: BYO picnic, bar, street food & cinema snacks
Amazing Grace – 8.30pm
The Barbican | The Sculpture Court @ The Barbican | £18
Extras: Wireless headphones, street food, bar, brutalist setting & plenty of culture
Thursday 31st August
Moana – 11am
Luna Cinema | Kew Gardens | £19+
Extras: BYO picnic, wireless headphones, entry to the rest of Kew Gardens after the film
Strange World – 2.30pm
Luna Cinema | Kew Gardens | £15.50+
Extras: BYO picnic, wireless headphones
Hairspray – 5.30pm
Lower Marsh Lates | Lower Marsh, Waterloo | Free
Extras: Street food, discounted drinks, deckchairs on first-come-first-served basis
Everything Everywhere All At Once – 7.30pm
Luna Cinema | Kew Gardens | £19.50+
Extras: BYO picnic, bar, street food & cinema snacks
Paris Is Burning – 8.30pm
The Barbican | The Sculpture Court @ The Barbican | £18
Extras: Wireless headphones, street food, bar, brutalist setting & plenty of culture
Friday 1st September
Encanto Singalong – 11am
Luna Cinema | Kew Gardens | £19+
Extras: BYO picnic, wireless headphones, entry to the rest of Kew Gardens after the film
Jumanji: Welcome To The Jungle – 2.30pm
Luna Cinema | Kew Gardens | £15.50+
Extras: BYO picnic, wireless headphones
The Greatest Showman Singalong – 7.30pm
Luna Cinema | Kew Gardens | £19.50+
Extras: BYO picnic, bar, street food & cinema snacks
Black Panther – 8.15pm
The Barbican | The Sculpture Court @ The Barbican | £18
Extras: Wireless headphones, street food, bar, brutalist setting & plenty of culture
Top Gun: Maverick – 8.30pm
Pop Up Screens | Ravenscourt Park | £12.90
Extras: Full bar & snacks, or BYO picnic
Saturday 2nd September
Minions: The Rise of Gru – 11am
Luna Cinema | Kew Gardens | £19+
Extras: BYO picnic, wireless headphones, entry to the rest of Kew Gardens after the film
Roald Dahl's Matilda The Musical – 2.30pm
Luna Cinema | Kew Gardens | £15.50+
Extras: BYO picnic, wireless headphones
Top Gun: Maverick – 7.30pm
Luna Cinema | Kew Gardens | £19.50+
Extras: BYO picnic, bar, street food & cinema snacks
Monsoon Wedding – 8.15pm
The Barbican | The Sculpture Court @ The Barbican | £18
Extras: Wireless headphones, street food, bar, brutalist setting & plenty of culture
Elvis – 8.30pm
Pop Up Screens | Ravenscourt Park | £12.90
Extras: Full bar & snacks, or BYO picnic
Sunday 3rd September
Paddington – 11am
Luna Cinema | Kew Gardens | £19+
Extras: BYO picnic, wireless headphones, entry to the rest of Kew Gardens after the film
Puss In Boots: The Last Wish – 2.15pm
Luna Cinema | Kew Gardens | £15.50+
Extras: BYO picnic, wireless headphones
Star Wars: A New Hope – 6pm
Luna Cinema | Kew Gardens | £19.50+
Extras: BYO picnic, bar, street food & cinema snacks
Singin' In The Rain – 8.15pm
The Barbican | The Sculpture Court @ The Barbican | £18
Extras: Wireless headphones, street food, bar, brutalist setting & plenty of culture
The Greatest Showman – 8.30pm
Pop Up Screens | Ravenscourt Park | £12.90
Extras: Full bar & snacks, or BYO picnic
Monday 4th September
No screenings today
Tuesday 5th September
No screenings today
Wednesday 6th September
No screenings today
Thursday 7th September
No screenings today
Friday 8th September
Pretty Woman – 8pm
Pop Up Screens | Bishops Park, Fulham | £12.90
Extras: Full bar & snacks, or BYO picnic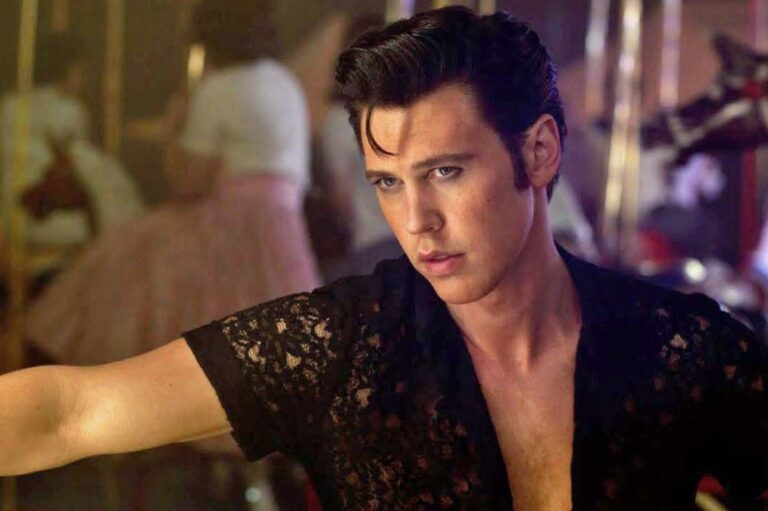 Saturday 9th September
Elvis – 8pm
Pop Up Screens | Bishops Park, Fulham | £12.90
Extras: Full bar & snacks, or BYO picnic
Sunday 10th September
Grease – 7.40pm
Luna Cinema | Regent's Park Open Air Theatre | £18+
Extras: Proper raked seating, on-site bar, snacks & street food
Dirty Dancing – 8pm
Pop Up Screens | Bishops Park, Fulham | £12.90
Extras: Full bar & snacks, or BYO picnic
Monday 11th
No screenings today
Tuesday 12th
No screenings today
Wednesday 13th
Back To The Future – 7.45pm
Pop Up Screens | Mayow Park, Sydenham | £12.90
Extras: Full bar & snacks, or BYO picnic
Thursday 14th
Grease – 7.45pm
Pop Up Screens | Mayow Park, Sydenham | £12.90
Extras: Full bar & snacks, or BYO picnic
Friday 15th September
Top Gun: Maverick – 7.45pm
Pop Up Screens | Manor House Gardens, Hither Green | £12.90
Extras: Full bar, hot food, or BYO picnic
Saturday 16th September
Elvis – 7.45pm
Pop Up Screens | Manor House Gardens, Hither Green | £12.90
Extras: Full bar, hot food, or BYO picnic
Sunday 17th September
The Breakfast Club – 7.45pm
Pop Up Screens | Manor House Gardens, Hither Green | £12.90
Extras: Full bar, hot food, or BYO picnic
Then nothing until…
Thursday 28th September
Grease – 5.30pm
Lower Marsh Lates | Lower Marsh, Waterloo | Free
Extras: Street food, discounted drinks, deckchairs on first-come-first-served basis
---
Fancy some indoor movies? Here are the best cinemas in London…