Do you know your matzo from your challah?
It's time to pay a visit to Camden's Jewish Museum; a fascinating collection that tells the story of the Jewish community in Britain over the span of 1000 years.
Set in an elegant townhouse tucked behind Camden High Street, the Jewish Museum has four permanent galleries as well as regular temporary exhibitions, from celebrating Jewish 20th century cartoonists to battling some of the stereotypes still faced by Jewish people today.
You'll start on the ground floor with some of the museum's most treasured items, including a medieval mikveh or ceremonial bath, that once belonged to the Crespin family and was discovered hundreds of years later during building works. From here, you can head to any of the three permanent collections:
History: A British Story
Telling the story of the Diaspora and their journeys to Britain from as far afield as India and Eastern Europe, this broad-ranging gallery is filled with personal items; a huge migration map; an entirely recreated Jewish East End street aaand Yiddish theatre karaoke.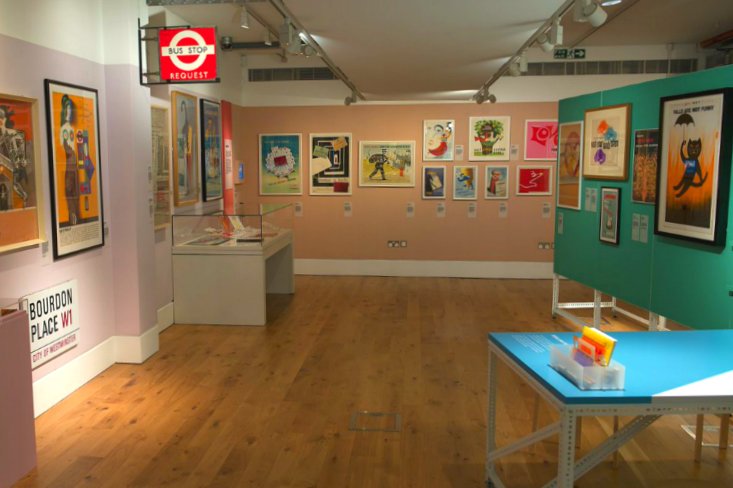 Judaism: A Living Faith
This glittering gallery showcases beautiful judaica; Jewish art and objects used in religious ceremonies. Here you can find silver Hanukah lamps and Passover plates, a stunning 17th century Venetian ark (where the Torah scrolls are kept), and more.
The Holocaust Gallery
Steel yourself for the story of Holocaust survivor Leon Greenman OBE, who lost his wife and son at Auschwitz and survived through six concentration camps. The gallery charts his life and ordeal through evocative personal items – his wife's wedding dress, his son's toy – and includes filmed recollections from the late Mr Greenman and four other survivors.
Once you've been round the museum, there's an interesting shop to browse, and an airy café to rest up in. The food here is non-kosher, but they serve an excellent array of soups, bagels and cakes…
… and some delicious toasted challah bread.
NOTE: The Jewish Museum is open daily, 10am-5pm (2pm on Fridays, and check ahead on Jewish holidays). Tickets cost £7.50, and include access to both visiting and permanent exhibitions. Find out more on their website HERE.
The Jewish Museum | 129-131 Albert Street, NW1 7NB
---
Liked this? Check out the best art galleries in London