It's no wonder Dishoom has resonated to well with the English diner.
When you consider that a trip to one of their restaurants frequently involves food from a foreign country, gallons of tea, and compulsory queueing… it's probably the most British restaurant in the land.
And now, it's out to colonise yet more of our fair isle, pitching its flag up south of the river for the first time with a new branch in Battersea. Specifically, right next to the Power Station, which has been hoarding great new restaurants (albeit mostly chains) at a Thanos-like rate.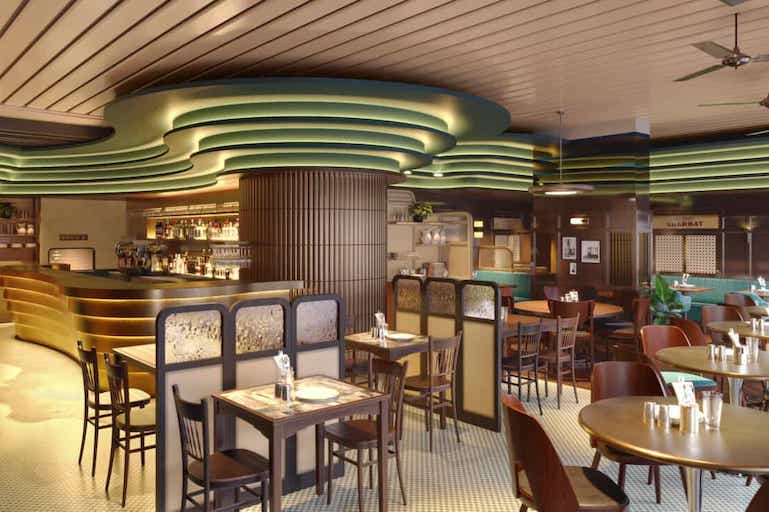 You'll find it, when it opens on November 27th, in a retro-futuristic space inspired by both Bombay in the 1950s & Bombay in the 2150s. That means sweeping, rippled lighting fixtures that snake across the space, and a snappy cocktail bar (the all-important Permit bar) that evokes an old fashioned railway carriage. As a promotional stunt, they're even releasing their own comic book for the opening.
So what's on the menu? Well, the classic dhals, bacon naan, and Ruby Murry – but they're also rolling out a spacial Bhatti Chicken dish, which is marinated in black spices then scorched on the grill to create an earthy & smoky dish.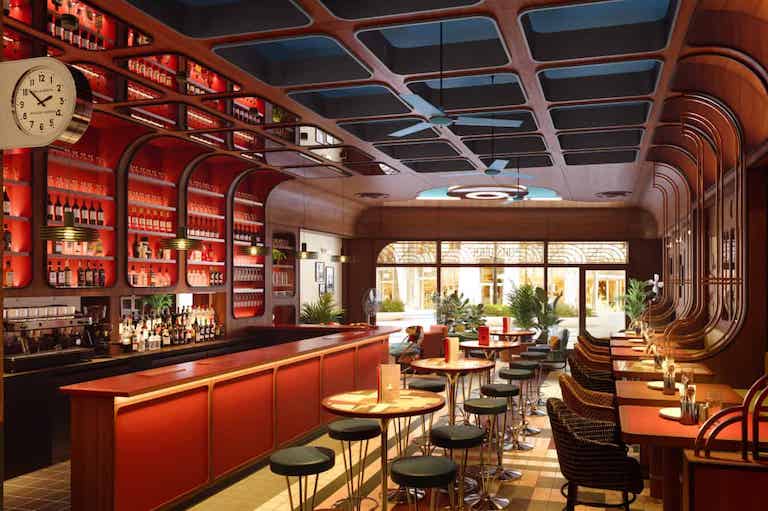 As with the other branches, you'll be able to book for breakfast & lunch, but when it hits dinner time, you'll need to line up outside like everyone else. For all you traditionalists out there…
…that's your queue.
NOTE: Dishoom Battersea will be opening on November 27th 2023. There will be a soft launch for the first nine days (until December 5th) with 50% off food. To book, and find out more, head to the website right here.
Dishoom Battersea | 42 Electric Boulevard, Nine Elms, SW11 8BJ
---
Like food from the subcontinent? Here are the best Indian restaurants in London.