If you already want to visit Honey & Co daily…
…then you're going to want to visit Honey & Co Daily.
It's a new, more casual café from husband and wife team Sarit Packer & Itamar Srulovich, the founders of some of London's most beloved Middle Eastern restaurants. Now open on a corner of Store Street in Bloomsbury, it sports a deli counter at the front for takeaway treats, and a reasonably spacious dining area at the back if you want to linger awhile.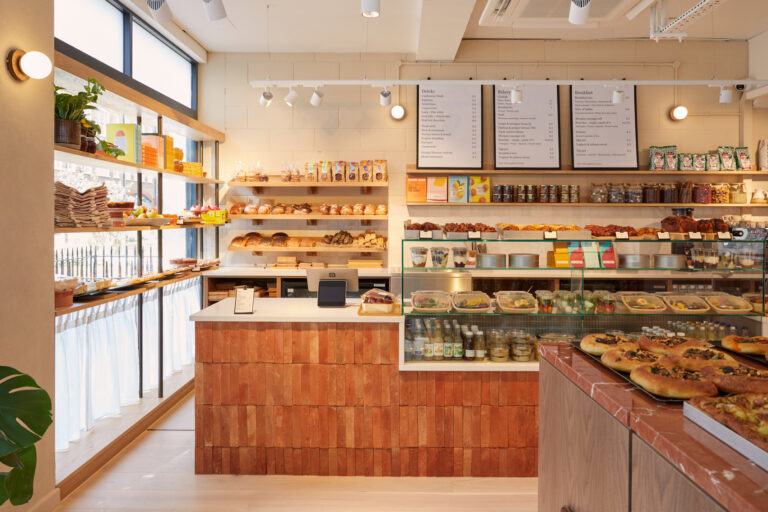 And the space is certainly inviting enough to while away an hour or two. Like its siblings, Honey & Co daily lives up to its name with honey-hued walls; warm, rustic tiling; and midcentury touches in the opaline pendant lighting and simple seating. And then there's the aroma of freshly baked dough – the kind of scent that would travel round corners in long swirly tendrils, if this was a cartoon.
Up front at the counter you can get hold of caramelised onion challah and tarragon focaccia; flaky burnt aubergine bureka; and sweet treats like plum, pistachio & walnut cake or chocolate & hazelnut babka, washed down with a cardamom coffee to go.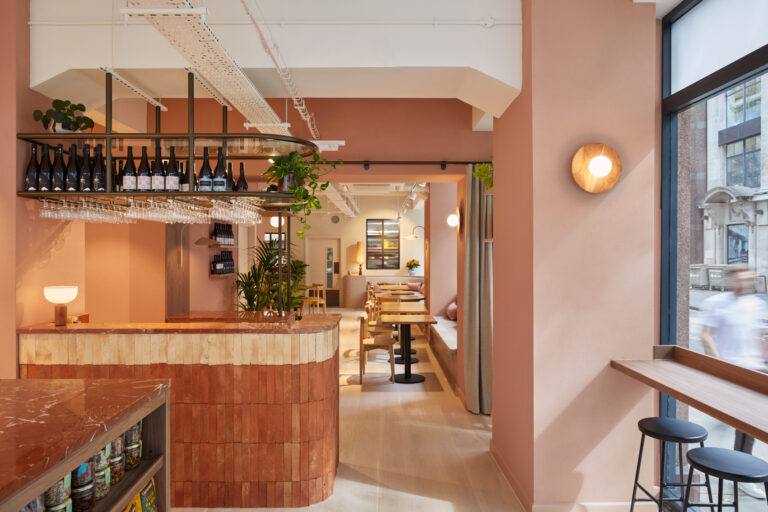 Honey & Co Daily opens at 9am for breakfast service, and if you're planning on sticking around you can feast on red shakshuka or msabaha (a deeply comforting concoction of spiced chickpeas, tahini and burnt butter with a poached egg). The breakfast buns (fig & marzipan, orange blossom & almond) are probably justifiable as a dessert. Then as the clock hits noon the lunch menu gets rolled out, with a daily changing selection of soups and hearty dishes to accompany stalwarts like chicken & Moroccan sourdough sandwiches, Tunisian tuna salad with preserved lemon, and piping hot tagines.
Typically, Honey & Co Daily closes its doors at 5pm, but Sarit and Itamar host supperclubs in the space every Friday and Saturday night. The varied programme allows the couple to celebrate occasions like Rosh Hashanah and Bonfire Night, cook through recipes from Sarit's book, and invite chefs like Merlin Labron-Johnson for collaborations…
After all, Honey & Co keep very good company.
NOTE: Honey & Co Daily is open… daily, 9am-5pm. They don't take bookings apart from their evening supperclubs – you can find out more about those, and book, HERE.
Honey & Co Daily | 19-21 Store St, London WC1E 7BL
---
Liked this? Check out our favourite places for lunch in London