Jikoni | A 'No Borders' Restaurant From Ravinder Bhogal
We massively, deeply, huuuugely hate to exaggerate.
So we'll merely state that Ravinder Bhogal has a pretty good CV.
She has – for those few of you unaware – been an award-winning food writer, a TV presenter, and a chef at Michelin-starred Trishna, all after being talent-spotted by Gordon Ramsay who took her under his wing at the start of her career. And Jikoni is her debut solo restaurant, tucked on the mini restaurant nucleus that is Blandford Street in Marylebone (right next to Trishna, in fact).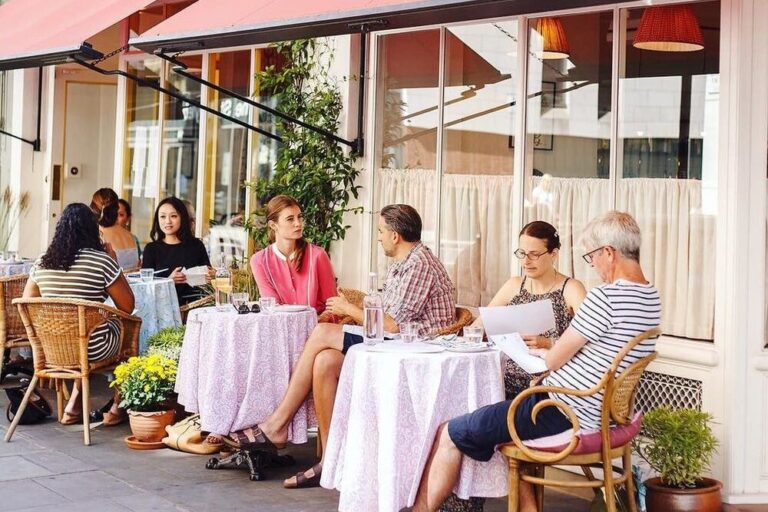 And it's beautiful. Jikoni has a light, colourful, living room-like interior, with cushions scattered across comfy banquettes; an eclectic collection of patterned tablecloths; and a rich variety of artwork, tapestries and sketches adorning the walls. It's a design that brings together influences from all over, which neatly happens to reflect Jikoni's ethos in the kitchen, too – a 'no borders' approach that draws from Britain, East Africa, the Middle East, and Asia, then puts them into an almost literal metaphorical melting pot.
The menu is prix fixe offering broken down into snacks, small plates, big plates and desserts, where you can plump for two or three courses. It's constantly evolving, so part of the joy of dining at Jikoni is not knowing what to expect. But for a flavour of what Bhogal and her team are putting together, previous dishes have included dhal makhni & Montgomery cheddar croquetas; soy-marinated beetroots with whipped tofu; crisp soft shell crab served with peanut sauce; and a sloppy joe style sandwich made with Herdwick Mutton Keema, pickled onions, and mint chutney. One mainstay tends to be the banana cake with Ovaltine kulfi and miso butterscotch; a must-order at any time of day.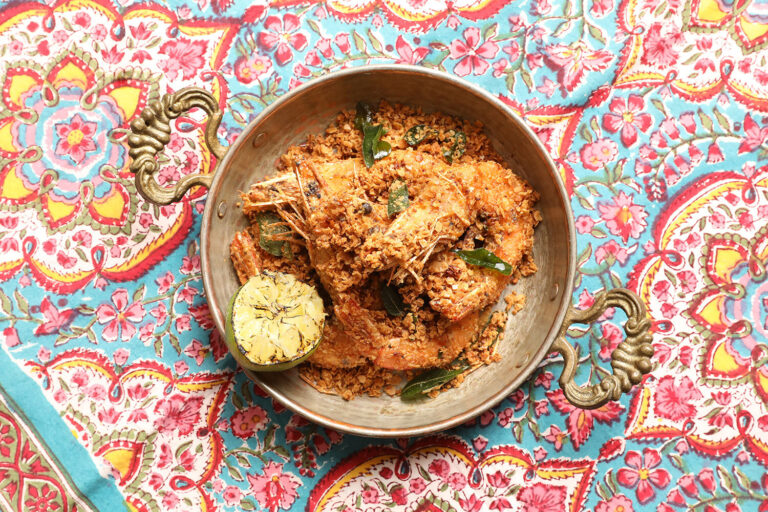 And the metaphorical icing on that cake? Bhogal's passionate about many issues connected with food and the hospitality industry – various events and special dishes throughout the year support the work of charities like the Women & Girls' Network, Action Against Hunger and The Felix Project; while Jikoni's Civilised Sundays series sees figures from the food world and beyond share their stories as you feast on a menu specifically inspired by their life and work.
It's food for thought.
NOTE: Jikoni is open for lunch Wed-Fri, dinner Tues-Sun, and brunch on weekends. You can book a table by simply heading HERE.
Jikoni | 19-21 Blandford Street, W1U 3DH
---
Like dining locally? Discover more great Marylebone restaurants