L'Oro Di Napoli literally means "the gold of Naples", and this is one of those rare cases where the metaphorical gold isn't something lame like 'friendship' or 'knowledge', but in in fact something even better…
Pizza.
And when it comes to the best pizza in the outer suburbs, this place is the gold standard.
It's not too surprising, considering that the place is run by actual ex-pat Neapolitans, who do everything exactly as they did back in their former city. You'll find the restaurant itself sitting on a quiet junction a couple of streets over from Gunnersbury Park, where it's been a local mainstay since 2014. The black & white fronting has elegantly looped lettering and a small patio, betraying the place's slightly old fashioned charm.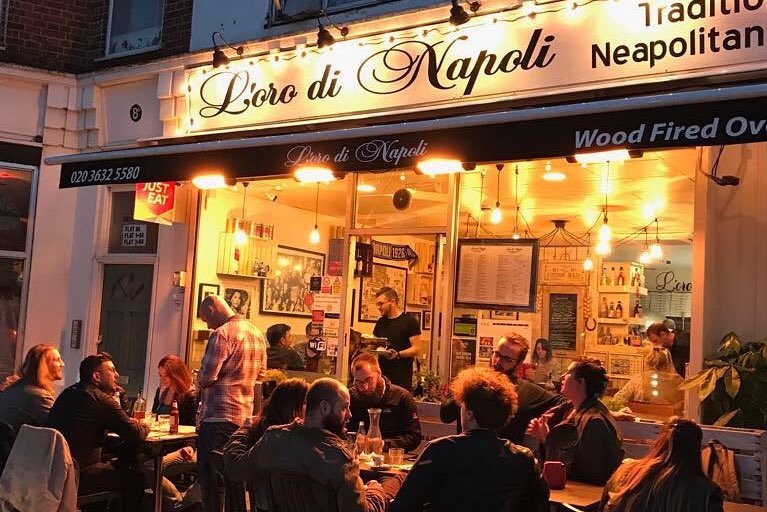 Step inside, and you'll find a small & cosy space lit by lazily dangling pendant lights connected by an octopus of black wires, with walls covered in an eclectic array of vintage photographs & memorabilia, all joined by the occasional Napoli football scarf. On any given night you're likely to see a reassuring amount of actual Italians in the restaurant, all getting a literal taste of home, and peeking out of the kitchen at the back, you'll see the places's huge wood-fired pizza oven.
Which brings us neatly to the subject at hand. Their margarita – the standard by which all pizzerias can be judged – is absolutely delicious. The crust is puffy & beautifully motley with black flecks of char, the mozzarella is creamy, and the tomato is rich. You can't really ask for much more. But if you do, then you can get the special pizzas like their Maradona (Neapolitan sausage & wild broccoli), or their Sophia Loren (aubergines & grilled peppers), named in honour of the actress who played a pizza-maker/adulteress in the 1954 film L'Oro Di Napoli.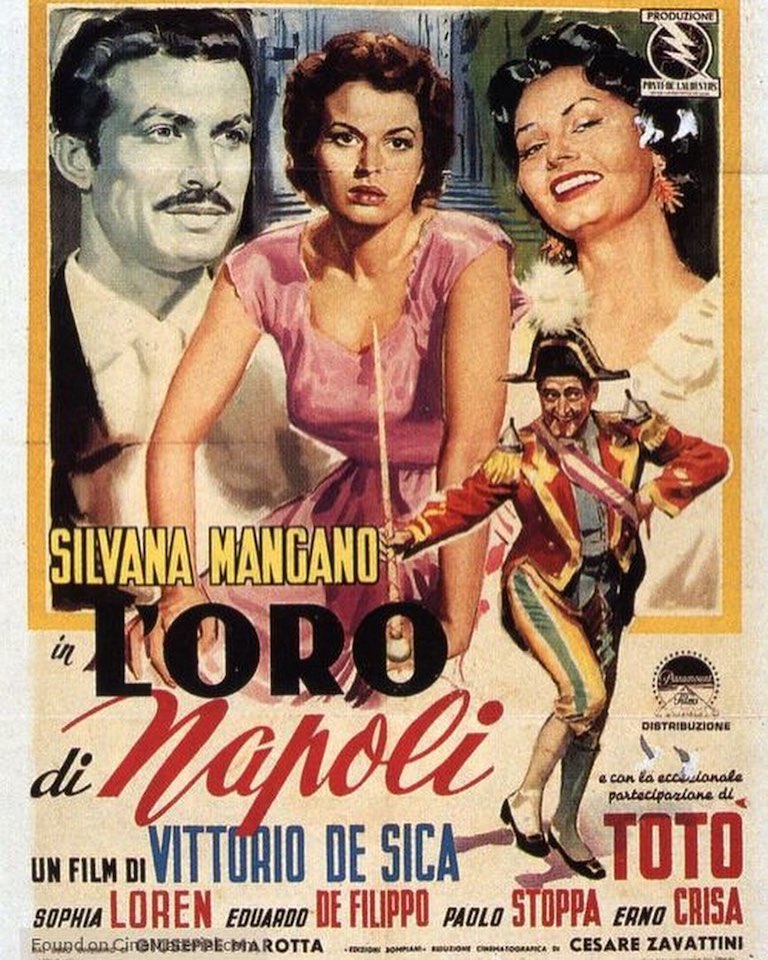 It's also worth pointing out that this is one of the few places in London that you can get real-deal Neapolitan fried pizza, in which a calzone is scorched in hot oil to make a kind of delicious street food style package. If you fancy taking a punt on something new, there are worse punts to take.
And to finish? They have a house-made tiramisu, or a classic rum baba. But the best bit is probably the bill, which is as small as the dishes are large.
So you won't need to be made out of gold.
NOTE: L'Oro Di Napoli is open now, seven days a week. You can find out more (and order a delivery) from their website right here. 
L'Oro Di Napoli | Unit 6, The Quadrant, Little Ealing Ln, W5 4EE
---
While we're in the neighbourhood… here are the best restaurants in West London