Maremma | Tuscan Dining in Brixton
Maremma is a coastal stretch of Tuscany, famed around the world for its seafood and game hunting, that overlooks the sparkling Tyrrhenian Sea.
Aaand now also Brixton's Hootenanny.
It's thanks to a new restaurant named after the region that comes to us from a pair of Brixton residents – one of whom was a private chef for many years – who split their time between London and the lush Italian coast. The restaurant they've constructed is an attempt to take a little slice of that coast, and transport it unscathed back to South London.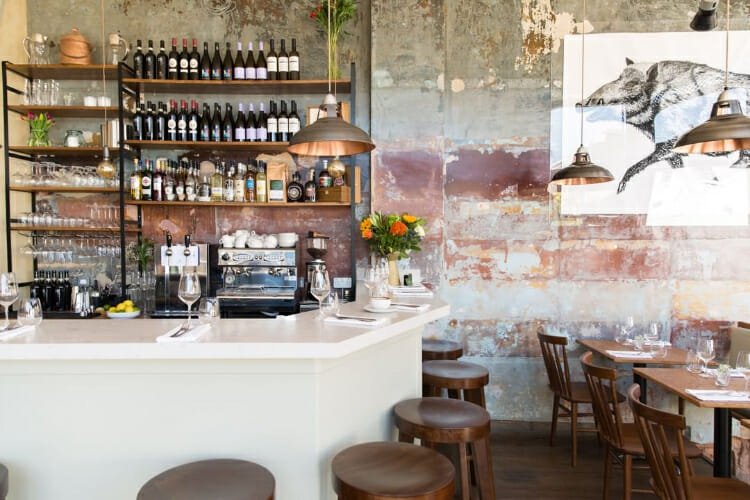 Like the food, the space is stripped back, light, and charming. Wood & pale turquoise tones are offset by terracotta-coloured bands of colour revealed by the stripped plaster walls. A nearly life-size sketch of an Italian wild "cinghiale" boar overlooks the dining area, and a solid quartz bar wraps itself around the fresh pasta makers.
It almost goes without saying that those hand-cranked machines are putting out fresh pasta & gnocchi daily, to go with the salumi, cheeses and olive oil that they're importing directly from Maremma itself. Those ingredients then make their way into an extremely concise menu, with dishes numbering just a baker's dozen.
The antipasti include a plump, chargrilled octopus tentacle sitting on a bed of fava bean puree & parsley oil; and a speciality of the region called acquacotta which literally means "cooked water" – it's basically a light vegetable broth with a little olive oil, herbs, and a poached egg.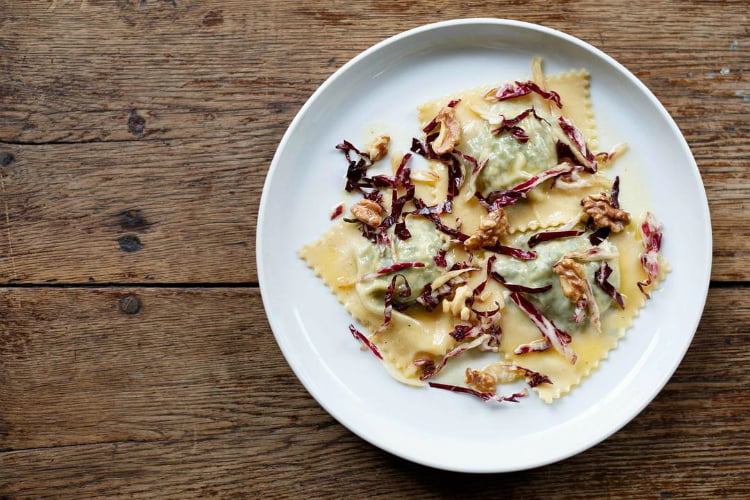 The pasta then features ribbons of al dente pappardelle with a rich ragù made from that wild boar staring down at you; and some oversized ricotta & herb-stuffed Tortelli Maremmani – another local speciality. After that, there's the secondi, involving wood-baked hake with clams & samphire; and a dictionary-thick chargrilled Fiorentina T-bone to share.
On the wine front, you won't be surprised to see the list split between bottles from Maremma (the vast bulk of the list) and a few from "other Italian" regions. It's all available by the glass, carafe, and bottle, and it's all really quite reasonable. And a few of them have never been brought to the UK before. Then to cap it all off, they also have a few cocktails – best enjoyed in the seclusion of their courtyard at aperitivo hour.
In fact, it seems that this Maremma doesn't overlook anything.
NOTE: You can find out more, see the full menu, and make a booking at their website right HERE.
Maremma | 36 Brixton Water Lane, SW2 1PE
---
Like food from the Italian regions? You can tick off most of them at London's best Italian restaurants