Paper Moon London | An elegant Italian restaurant in the Old War Office
This story starts in Milan, in 1977.
A small restaurant called Paper Moon opens in the fashion district and, appropriately, soon becomes rather fashionable. But it somehow bucks that particular industry's notoriously fickle whims, and manages to remain unwaveringly popular throughout the decades. How? Put simply, by being really, really good.
Well, now they've opened a branch in London…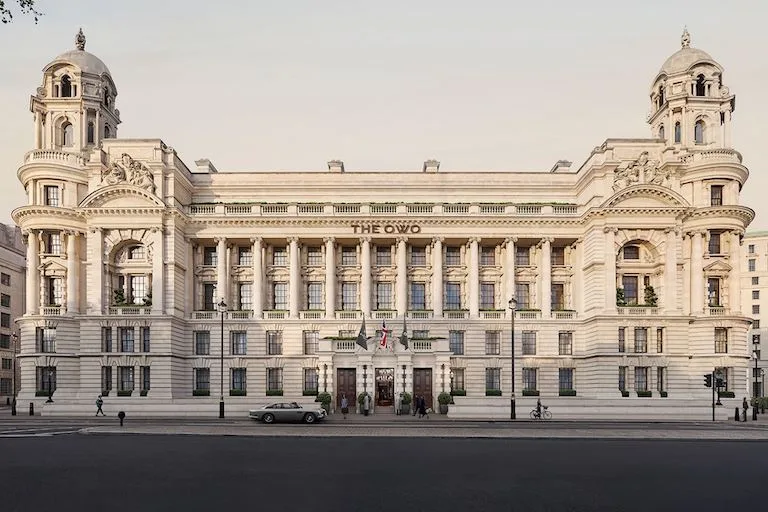 The venue they've picked to house their first UK foray is quite something, too. You'll find it in the Old War Office, a huge neo-Baroque edifice of monumental grandeur slapped right in the centre of town at Westminster. Oh, and in case the name didn't give it away, the place was literally used as the nation's war office for the better part of a century. Politicians, military top brass, and humble spies used to stride these corridors… and now, so can you.
Paper Moon London is fitted out in a suitably smart & upscale style, with silver-grey seating, nice big windows (surrounded by what can only be described as a giant mirrored widow-frame), and a centrepiece olive tree growing out of a richly coloured marble bar.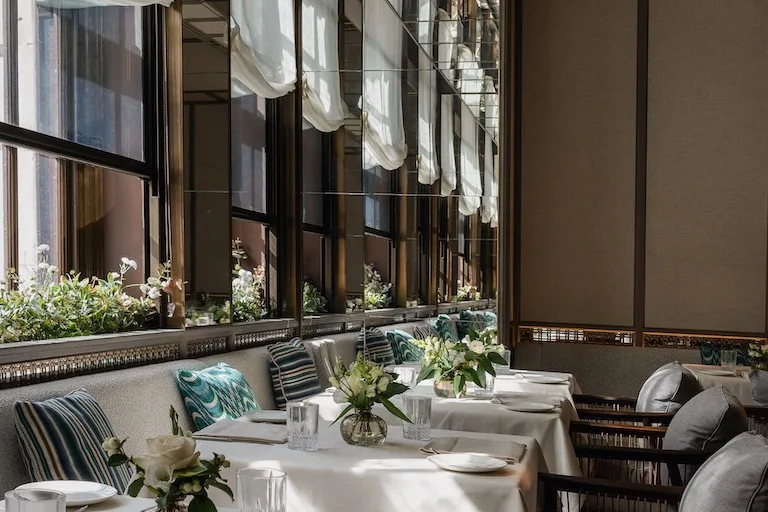 On the menu, you'll find the kind of high-end classic Italian fare that's been fuelling happy Milanese diners for the last 45 years, with classics including their beef and tuna tartares, as well as hearty Mediterranean monkfish, a traditional parmigiana, and fresh pasta ranging from stuffed ravioli to ribbons of pappardelle draped in bacon, tomato and cream sauce.
Naturally there's a suitably elegant cocktail bar to accompany all of this, as well as a cellar's worth of Italian wines…
…some of which might be a few years old, too.
NOTE: Paper Moon London is open daily. You can find out more, and book a table, right here.
Paper Moon London | The OWO, 7 Horse Guards Avenue, SW1A 2EX
---
Like to know about the hottest places? Well, here are the best restaurants opening soon…