The Waterman's Arms is the kind of place you hope will open up near to you.
It's warm, inviting, cosy, and you can drop in for anything from a pint, to a pull-all-the-stops-out dinner with so many plates crowding the table there's barely room.
You'll find it (appropriately) by the river, on the stretch of water just north of Barnes Bridge, where it occupies a corner spot that curves out into the high street. The space itself has a fairly long history, having been a pub since at least the 1850s, and it feels like that inside – they've restored many of the original features, including the double-height ceilings and the ancient oak balcony doors. In fact, the whole place seems to be made of wood & brick, with the glow of candles illuminating it all when the sun goes down.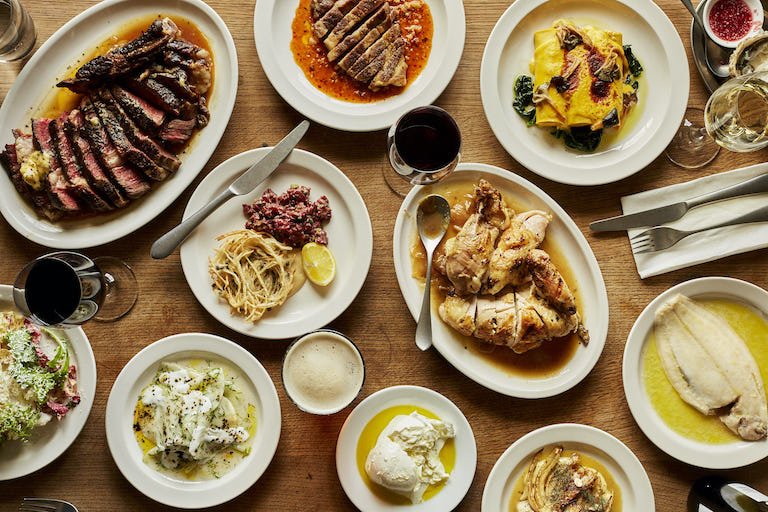 The menu has been put together by head chef Sam Andrews, whose CV includes such luminaries as Ducksoup in Soho and the similarly old fashioned Camberwell Arms. Here, he's brought his whole kitchen team with him to put together a frequently changing menu that kicks off with a few simple dishes like pickled peppers, some mozzarella with olive oil, and Carlingford oysters with a zesty mignonette.
After that, you can either collect a few small plates to share, or spring for something heftier – the former of which range from the likes of fried pig's cheek with treviso & plum, to some tender fennel with brown butter & hazelnuts; a helping of gnudi with oyster mushrooms & walnuts; or a chalkstream trout salad. And the latter? Usually there'll be blackboard specials, but you can expect things like huge lamb shoulders, whole fish cooked over coals, steaks with smoked garlic butter, etc.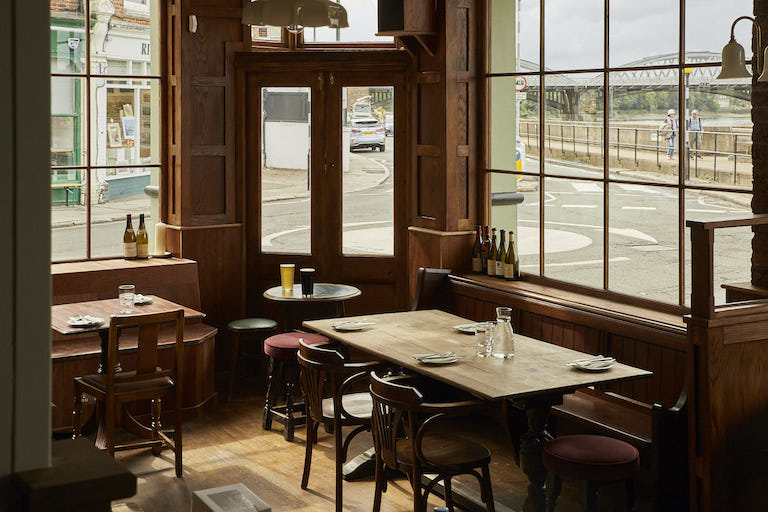 And dessert? Might even be the best bit – they serve a baked malt custard (the name might need some work) which is a bit like a creme brûlée without the shell… but it tastes gorgeous, silky, and ridiculously moreish.
It may ostensibly be a neighbourhood pub… but it's more than worth a trip into the neighbourhood for.
NOTE: The Waterman's Arms is open now, Tuesday to Sunday. You can make a reservation and find out more at the website right here.
The Waterman's Arms | 375 Lonsdale Rd, SW13 9PY
---
Want to meet the neighbours? Here are the best restaurants in West London