If you thought that East London had effectively vacuumed up all the cool, edgy, creative energy in the city, then you're due for a visit to the Battersea Arts Centre.
It's in the beautiful, grandiose Victorian gothic building that was once Battersea Town Hall. Originally built in 1893, it's Grade-II listed, and has an absolute rabbit warren of rooms and corridors inside. And when we say it was 'originally' built, that's quite deliberate – the place almost burned down in 2015, and has had large chunks of it rebuilt, particularly the Grand Hall.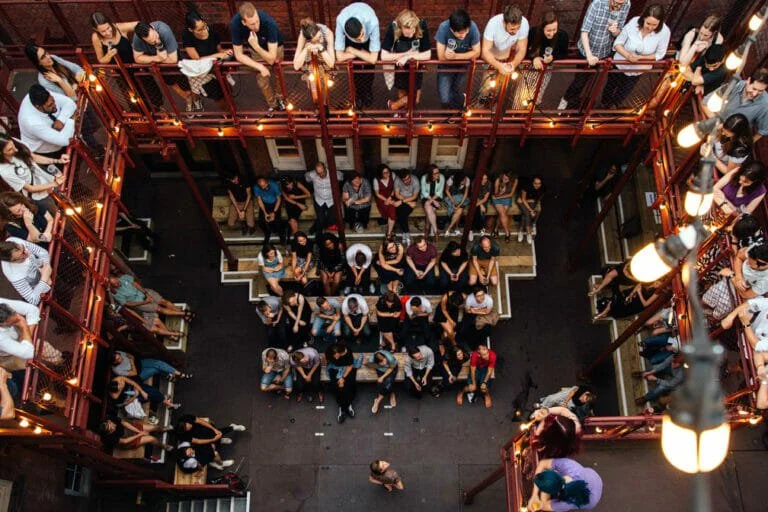 The Grand Hall is, as the name sort of suggests, quite grand. It's the beating heart of the building, and has one of the largest stages outside of the West End. You'll find plush carpeted seats that seem to be holdovers from a bygone era, a truly extraordinary ceiling honeycombed with an intricate pattern of open rafters, and a Scratch Bar where you can grab a pint mid-performance should you fancy. Behind the bar, there's a colourful series of square panels that, upon closer inspection, reveal themselves to be closeup photographs of damage caused by the fire.
On the stage, you'll see everything and anything that stages usually show – live music, comedy, talks, plays, you name it. But the difference with the Battersea Arts Centre is that they use a 'scratch' methodology to help develop new work. That means that they'll allow artists and performers to show off unfinished, raw work to a live audience (who pay considerably less) in order to get their feedback and help improve. It makes your evening interactive and interesting, and allows up and coming shows to work out kinks extremely effectively.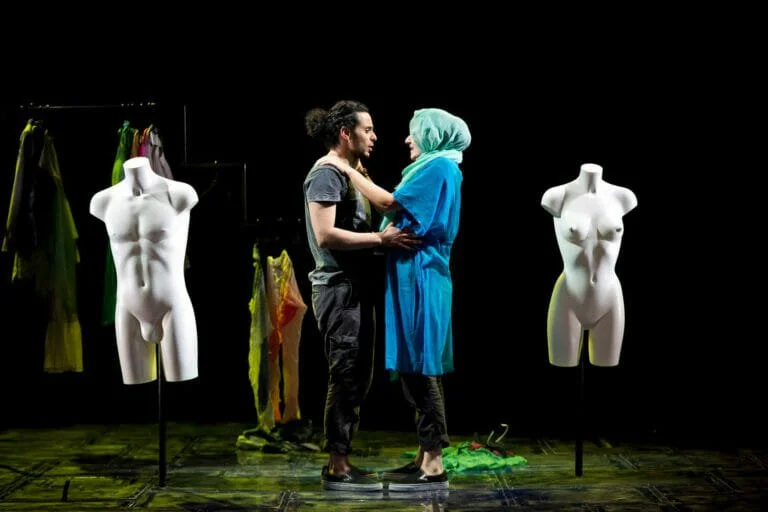 It was this exact process that led to the development of inventive shows like Jerry Springer: The Opera (it started life here as a scratch show called Kombat Opera) which went on to win literally dozens of awards, and is still playing around the world today. They've also put on productions like Punchdrunk's "The Masque of the Red Death", which made use of the entire building, and was seen by over 400,000 people over its seven-month sellout run. And because audience members had to wear masks, it meant that actors like Jeff Goldblum & Joanna Lumley attended completely anonymously.
It's truly huge in there, and they hold events ranging from art exhibitions, to the pop-up Luna Winter Cinema and Organoke (yes, that's karaoke with a live organ) at Christmas. And for the curious, there are 13 permanent hidden art installations peppered throughout the space. If you see a lions head made out of bronze, stick your hand inside its mouth and pull the handle.
Trust us.
NOTE: Battersea Arts Centre is open now, and is a fully Relaxed Venue. They've recently launched a Pay What You Can scheme across all their shows, meaning you can pay between £1 and £40 to see any show – whatever you're able to afford. You can find out more and book tickets at their website right HERE.
Battersea Arts Centre | Lavender Hill, SW11 5TN
---
Looking for somewhere to grab a bite to eat beforehand? Take a look at our guide to the best restaurants in South London.