The Ham Yard Hotel has the hottest thing in the London cocktail scene.
Quite literally.
As part of its now-traditional annual collaboration with artisanal gin-makers Sipsmith, the hotel's exclusive Soho rooftop is opening up to the public for lantern-lit evenings with hot gin cocktails. And if the thought of being outside in December gives you chills, you'll be pleased to hear that that rooftop has been dolled up with ever-so-slightly magical touches like candlelight, warm blankets, hot water bottles and blazing heaters to go with the sofas and wicker chairs you'll be reclining on.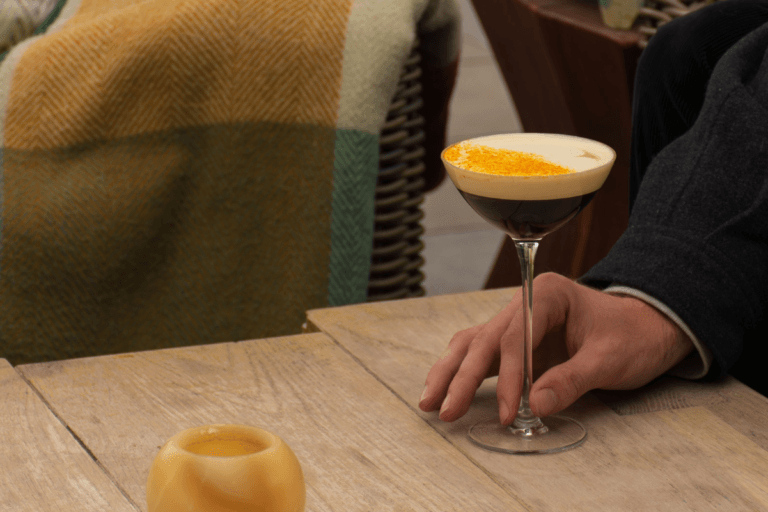 Under the banner of the Winter Martini Garden, the menu this year puts a couple of toasty twists on the martini. On arrival, you'll be led through a quiz to discover your ideal drink from the line up of 15 all-new concoctions, which includes The Pharmaceutical, an orange-infused take on the espresso martini, and the Beekeeper's Martini, which is garnished with a puff of smoke from a bee smoker.
But that's not all.
Because if you'd rather stick to the classics, there'll also be a gleaming brass drinks trolley doing the rounds, accompanied by a bartender ready to shake up a chilled martini right next to your table.
And that's still not all.
On New Year's Eve, they'll be hosting special sessions where you can start your evening with a couple of cocktails and some complimentary snacks, before heading down to the hotel's Croc Bar and seeing out the year with bowling, Champagne, and disco DJ sets.
Ok, that's all.
NOTE: The Winter Martini Garden runs at the Ham Yard Hotel rooftop from 15th November – 31st December. Tickets start at £22 (inc. two cocktails), and can be booked HERE.
The Winter Martini Garden | Ham Yard Hotel, 1 Ham Yard, Soho, W1D 7DT
---
Want to stay cosy outdoors? Warm up with our winter rooftops guide