Christmas is all about traditions.
Traditions like hanging decorations; eating too much; baking mince pies; visiting Christmas markets; ice-skating; and listening to medieval carols before singing Mariah Carey hits with the backing of a 8-piece stage band.
Now, some traditions are easier to uphold than others.
Like eating too much. That's easy.
However now – thanks to mash-up musical collective The Coveryard – upholding the tradition of attending a multi-instrumental alternative Christmas concert and carol sing-along is easy too, because they've kindly wrapped up all of those ingredients for you and placed them in a festive gift package called Karolaoke, which works like this…
You'll arrive, drink too much mulled wine and enjoy some reinvented orchestral renditions of OG Christmas hits like O Come O Come Emmanuel. On the one hand you'll feel proud of yourself for expanding your cultural horizons in this way, and on the other hand you'll feel drunk from the wine.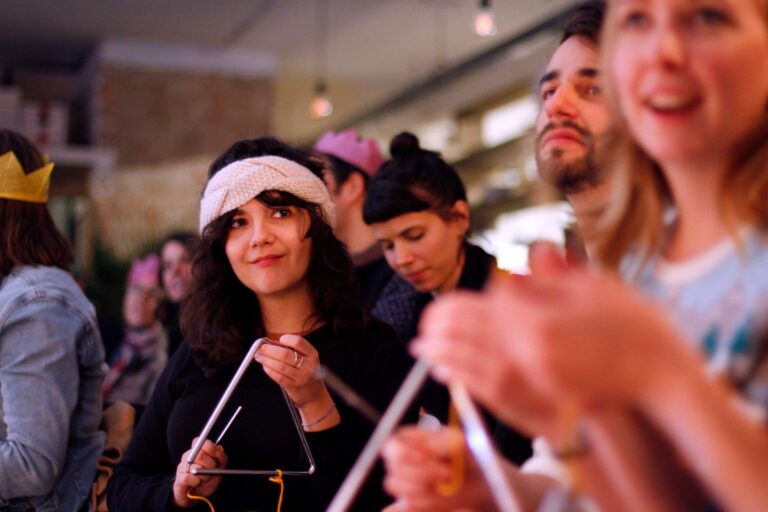 Then, during the interval when no one's looking, you'll gargle your drink and do voice training exercises in preparation for the singalong. The lyrics to songs like Last Christmas and Walking In A Winter Wonderland will promptly be projected on to the walls – as if you need them – allowing you the opportunity to either sing along or sit back, lap up the atmosphere and invite your neighbour to pull a Christmas cracker.
There'll be a joke in there somewhere.
NOTE: Karolaoke is happening over two evenings, 7th & 8th December, at the artsdepot in North Finchley. Tickets start at £15 and can be booked HERE.
Karolaoke | artsdepot, 5 Nether Street, Tally Ho Corner, London N12 0GA
---
Enjoy quirky experiences? Check out The Nudge's guide to the best London pop-ups this month.