Little Death Club | Cutting-edge cabaret on the Southbank
The Little Death Club.
You won't want to let it pass on without you.
It's part of the Underbelly Festival on the Southbank, and keeps their slightly edgy reputation firmly intact.
The essential idea is for Weimar Berlin to come alive with a rambunctious, late-night cabaret revue show held in a 1930s-style Spiegeltent, bringing you jaw-dropping contortionists, mimes, singers, acrobats, and an aerialist by the name of Fancy Chance who hangs by her hair.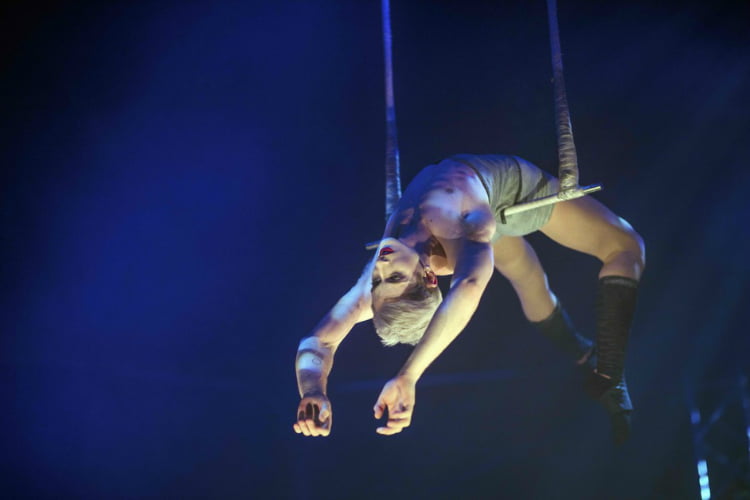 It's part spectacle, part pseudo narrative, and part provocative cabaret. There's a gin soaked, Weimar-punk jazz band. There are fire-breathing sideshows. There' s a drag queen draped across the bar, a morose mime drowning his sorrows in a bottle of red, and a bearded lady dancing in the shadows.
It's all over in an hour, but as they proudly proclaim "there is no safe seat in the house"…
NOTE: Little Death Club takes place until June 23rd at the Underbelly Festival. Tickets cost £21.50 and are available right HERE.
Underbelly Festival | Southbank, Belvedere Road Coach Park, SE1 8XX
---
Like insane circus acts? Then we have a Covent Garden restaurant you'll love…