Nero doesn't have the greatest reputation.
Whether it's murdering his mother, banning Christianity, or claiming 1,800 Olympic medals, he seems like a teensy bit of a narcissist.
But the historical community believes that a lot of this may have been the result of historical propaganda – that he was a little more Kim Kardashian than Kim Jong-Un, and that he was actually legitimately quite popular. And that's the central question that The British Museum's latest show seeks to unpack, in glorious, fascinating form.
The show itself comprises of some 200 spectacular objects, which were assembled in a "nail-biting" logistical nightmare during the continent-wide lockdown that we're all slowly emerging from. They'll paint a complex picture of a man who became the de-facto most powerful person in the Western world at the age of 16, had to deal with rebellions (shoutout to the English tribes under Boudicca!), wars, and great fires, then died a violent death at 30.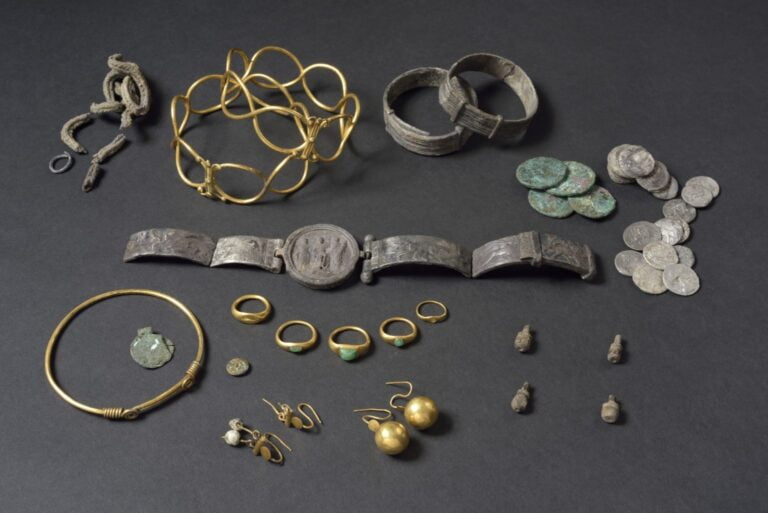 On the one hand, there's the evidence of his brutality and cruelty: the slave chains worn by captives of his campaigns, and the heads ripped off his statue in a symbolic decapitation, for example. Then, on the other hand there's the evidence of his general popularity – the graffiti found (and perfectly preserved) in Pompeii that praises him effusively, and the mis-matched accounts from the contemporary elites who sought to slander him. It's a thoroughly intriguing historical mystery that simply lays out the evidence, and allows you to play detective yourself.
And since you're at the British Museum, you might feel like staying in character after the show by popping down to Murder Inc for cocktails, or Circolo Popolare for a bite to eat. Of course, we say 'bite' but this is a place where they treat everyone with the same maximalist excess as a renegade Roman emperor. And it's the perfect forums to debate the pros and cons of Nero's reputation.
Of course, whichever way you look at it… Rome was a much brighter place during his reign.
NOTE: Nero: The Man Behind The Myth runs from 27th May – 24th Oct 2021. You can find out more and book tickets (from £20) at the page right HERE.
British Museum | Great Russell Street, WC1B 3DG
---
Like old stuff? Check out London's most unusual museums