Rioja Festival | Partner Content
You might think that compressing the entire Rioja wine region down to a single space on the South Bank – no matter how beautiful – would be impossible.
And you'd be completely right.
But only on a literal level. On a much more fun, metaphorical level, it absolutely can be. And thanks to the Rioja Festival, on Thursday 17th October the UK's favourite Spanish wine region will come to an iconic, and currently secret South Bank location – it's quite a big deal, so Wines from Rioja planning a big reveal closer to the time.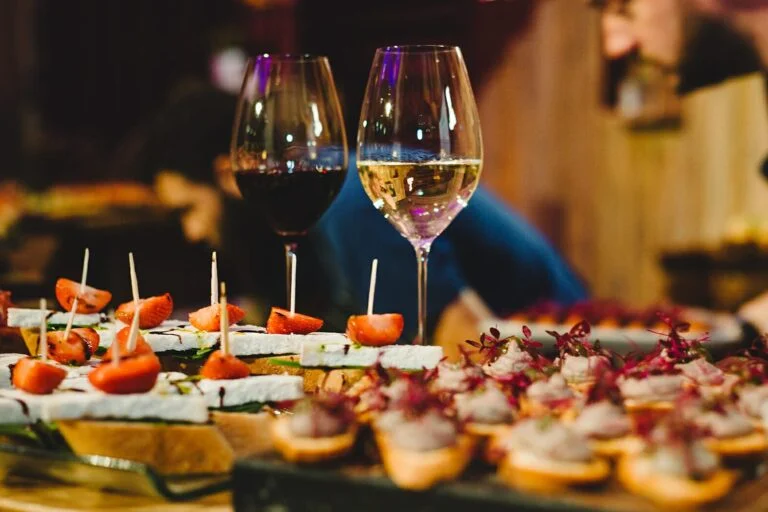 Score a ticket, saunter in, and you can expect 100 of the best wines from the region, as selected by a panel of experts (sommeliers & Masters of Wine who selflessly tasted & ranked dozens upon dozens of wines just for you). And you're free to taste all of them. There'll be everything from complex, oak-aged reds, to crisp & zesty whites, to fruit-forward rosés. And if you'd like someone to guide you through it all, there'll be informal speed tastings with a wine expert all day.
To help soak it all up, your ticket also includes all food, including BBQ pulled pork tacos, Brazilian beef kebabs, and sweet potato & bean burgers. Annnnd if that wasn't enough, there've also teamed up with Spanish tapas joint Camino who'll be furnishing you with some beloved classic tapas dishes and a live jamón carving.
Which ought to cut it.
NOTE: Sadly the Rioja Festival has now sold out. The Rioja Festival takes place on Thursday October 17th at a secret location on the South Bank. Tickets cost £40, and include all wine tastings, and all food. Nudge readers get 20% off the ticket price by using the code 'thenudge' right HERE.
The Rioja Festival | A secret Southbank location
---
Clearly you like a lil' of the old vino… so drink in London's best wine bars…