The Southbank Centre doesn't have a good restaurant.
It has twenty.
They're all at the Food Market tucked around the back of the Royal Festival Hall, which presents you with a sprawling marketplace packed with colourful tents, stalls and converted caravans on Fridays, Saturdays & Sundays.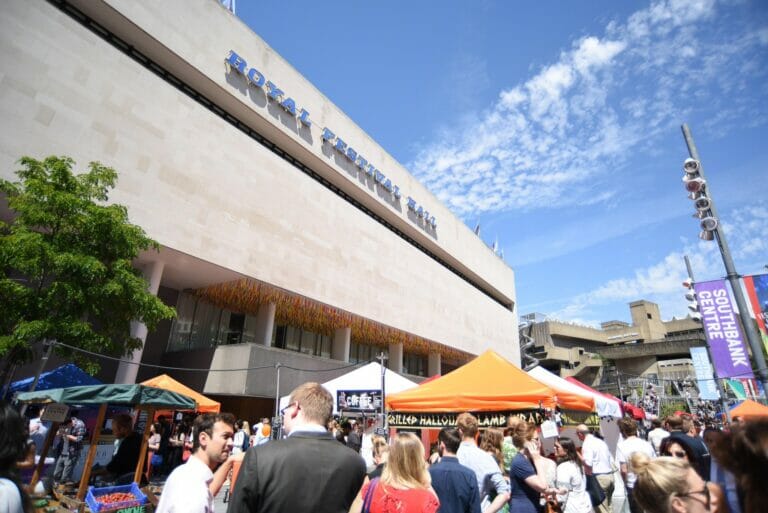 A trip here en route to whatever cultural shenanigans you can find on the riverside will afford you a three-course banquet, should you so wish. Light snacks come in the form of Portuguese custard tarts at Galeta; BBQ-smoked sausages at The Polish Deli; authentic cannoli from Bello Gnocco and your dentist's nemesis, Sweet Tooth Factory.
Those in search of a meal that means business can hit up 28 Well Hung for heritage breed bavette steak and an opportunity for playful innuendo, duck confit burgers at The Frenchie, vegan nosh at Ethiopiques and Korean-BBQ-in-a-burrito shack, Korrito. The traders rotate regularly, though, and part of its transient charm is that you never know what you'll come across until you're actually there.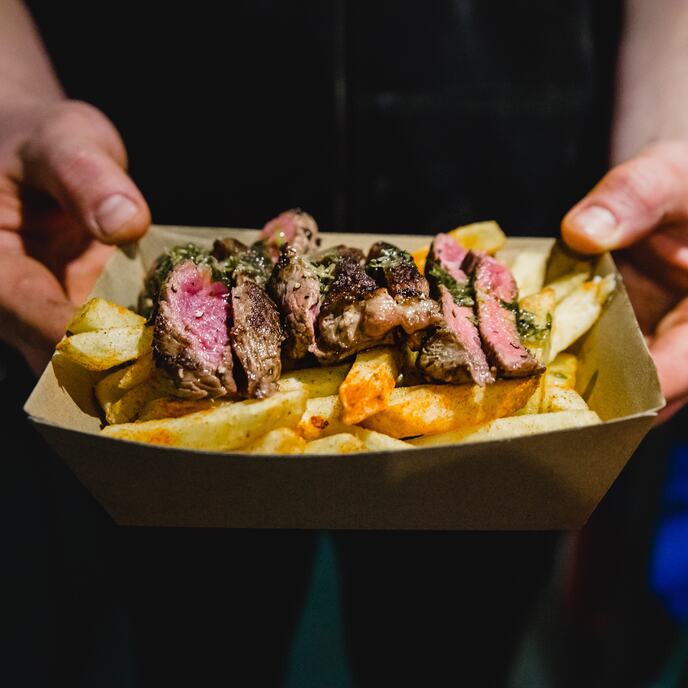 To wash it all down, there's stalls hawking loose leaf tea, Belgian hot chocolates, fresh juices and organic coffee – as well as dedicated draught beer bars, cocktail stands and (obviously) a stall selling Patagonian sparkling wine.
Seating's on the limited side – if you can't score a table, take your burrito for a romantic walk along the river instead.
Just don't be surprised if everyone's checking out your date.
NOTE: The Southbank Centre Food Market pops up every Friday (12-9pm), Saturday (11am-9pm), Sunday and Bank Holiday Monday (12-6pm). You can find out more right HERE.
Southbank Centre Food Market | Behind the Southbank Centre, Belvedere Road, London SE1 8XX
---
Street food fan? Behold our list of London's best food markets.