NOTE: The Grid has now closed. But if you like immersive cocktail experiences, try on Avora or Moonshine Saloon for size.
---
Black Mirror.
Its bleakly cynical outlook of the future is enough to drive you to drink.
Which makes this bar rather convenient…
It's called The Grid, and it's come to us from the people behind the fantastic ABQ and The Bletchley. Inspired by the dystopian worlds of Charlie Brooker's show, it's an immersive experience set in a near future dominated by artificial intelligence.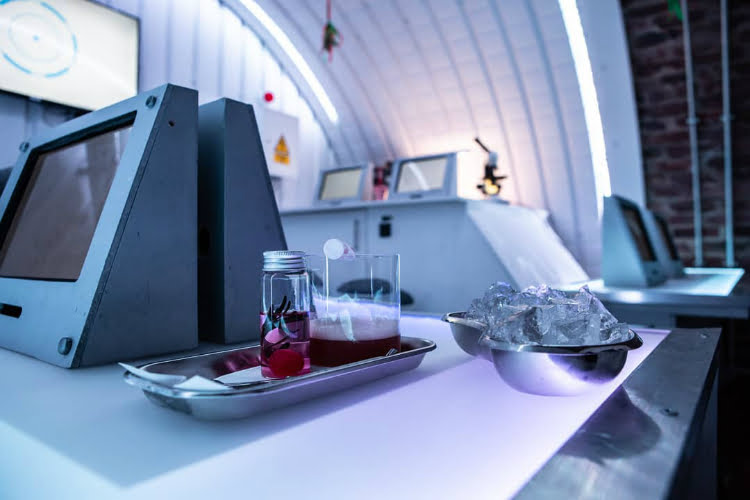 You'll play a member of The Grid; a secret society of individuals working to safeguard humanity's future against machines. Your job will be to infiltrate the NeoSight, the company responsible for the AI …and crush the system by solving puzzles and drinking a buttload of cocktails.
If you want to join the fight, all you need to do is book your tickets – but be warned…
…you'll have to prove you're not a robot first.
NOTE: The Grid has now closed.
The Grid | 2 Robinson Road, Bankside Arches, SE1 8BU
---
Partial to a tipple? Peruse the Best Bars in London