Welcome to Avora.
It's a bit like Avatar, only the planet's most precious resource is cocktails. Which explains why the locals aren't blue.
It's the setting for an interactive cocktail bar from the same people who bought us Moonshine Saloon and Alcotraz. This one is in East London (right next to Eline if you're after a little pre-booze ballast), and as with their previous spots, it features an immersive blend of actors, bartenders, costumed punters, impressive sets, and detailed storylines. So what can we expect? Well, the experience runs roughly as follows:
You'll enter the secret Roscorp Laboratory, where you'll be briefed by the vivaciously money-hungry CEO Geoff Rosbourne himself. After hearing that the planet Avora is there to be ruthlessly exploited for its wondrously boozy plunder, you'll be dressed in a purpose-built jumpsuit, and given your first cocktail – a colour-changing marvel designed to help you "acclimatise to the planet's atmosphere".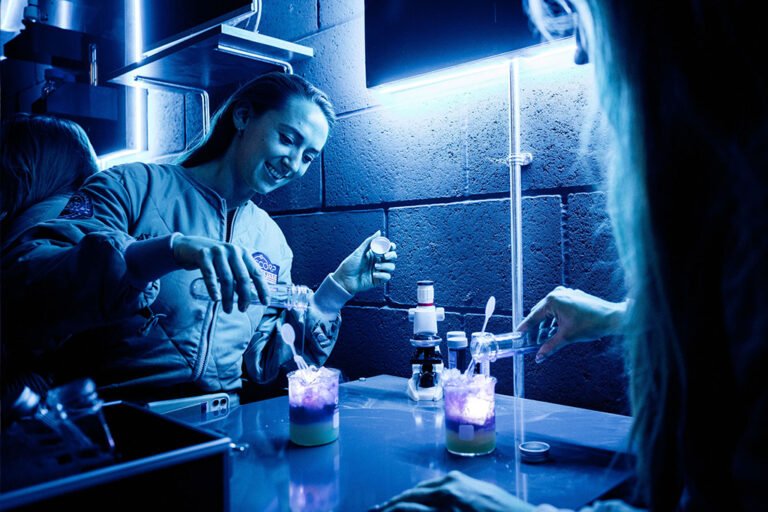 Suitably seasoned, you'll then descend into Avora itself, and marvel at the planet's lush beauty – some of which only becomes apparent once day transforms to night before your eyes, and the bioluminescent flora begin lighting up. But for now, it's onto your second cocktail. Guided by Avora's own botanists, you'll be shown a plant called the Liquor Lily, whose buds seemingly turn into booze right before your eyes.
The third and final drink will be bestowed by the 'Tree of Spirits', a giant 9ft, willow-like forest-filler that bears a fruit called a juniper berry which we also have here on earth (crazy coincidence, right?!). Only these ones don't require distilling or anything, they're already "filled with liquor and ready to burst".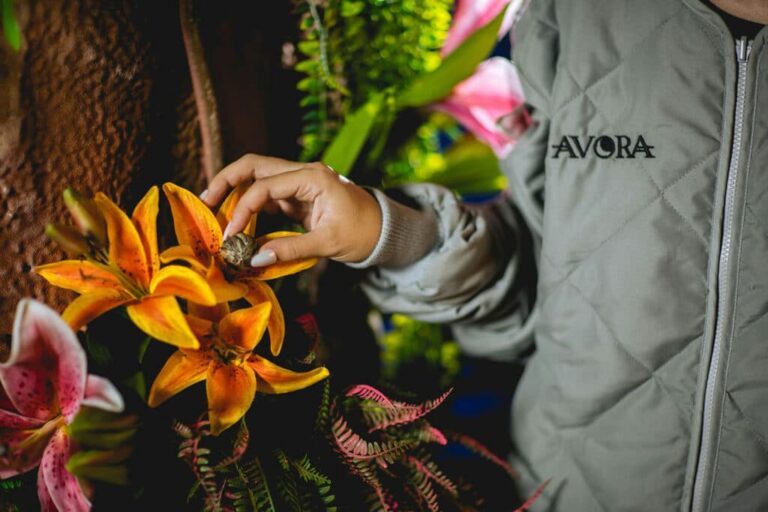 When all's said and done, you'll have to choose whether you either want to join the noble underground resistance and save the planet, or keep the party going, and go all-in on strip mining Avora for its precious hooch-harvest.
Of course, the idea is to draw attention to our own climactic concerns, but they're thankfully not just relying on metaphor to get the message across – they're also aiming to be "the world's first carbon-neutral immersive experience".
So if you can't save that planet, at least you can help this one.
NOTE: Avora is open from Tuesday – Sunday. Tickets cost £42pp and include three cocktails – you can find out more, and make a booking at their website right here.
Avora | Rosewood Building, Hackney Road, E2 8GY
---
Saving the planet is hungry work… so hit up one of these great restaurants in East London first.