The London Dessert Festival is coming back for seconds.
After debuting in 2019 then taking a quick two-year pandemic breather, they've returned for round two. It'll all take place in the very sweet-sounding Business Design Centre in Islington, which they're going to fill with an obscene amount of sugar for one weekend this August.
This is, of course, one of those events where everything you need to know about it is really in the name. But if a saccharine, colourful, calorie-fest sounds like your bag? Then prepare your insulin shot, because the space here will be divided up into 10 candy-coated zones, each showcasing a different immersive experience. And yes, the world 'immersive' appears to have lost all meaning at this point, but at least one of the areas – the sprinkle pool – allows you to literally immerse yourself in it. So, that's got to count for something.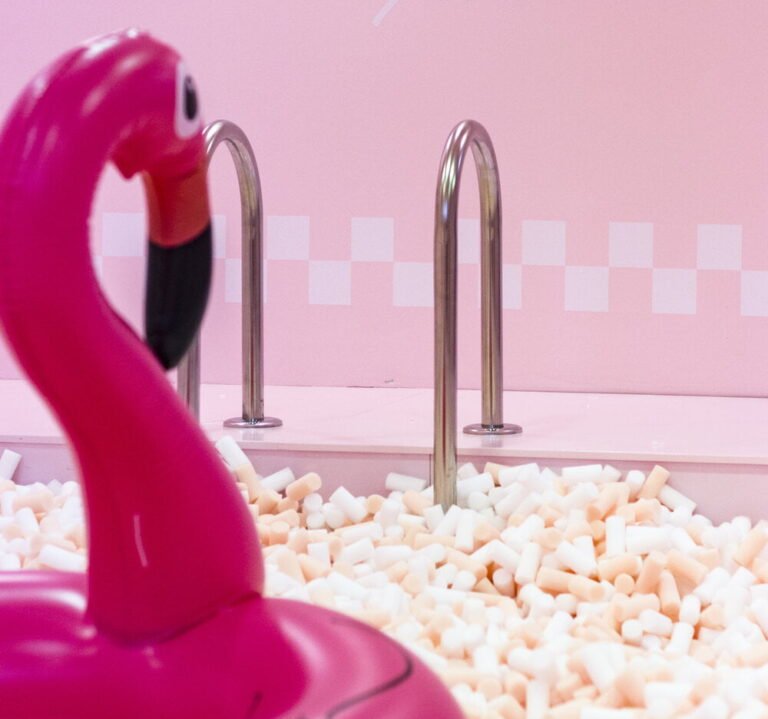 Besides that, there'll be sweet & savoury bao from Empire of the Bun; a pick 'n' mix wall; a botanical garden; an afternoon tea zone with croquet and picnic blankets to relax on; a dessert 'laboratory'; an umami bar (to cleanse your palette with something non-sweet); a cocktail lounge; and an ice cream-powered sundae school with a very tasty curriculum.
There'll also be a VIP area for anyone who springs for the top-tier ticket, which is set to be an 'Art Deco lounge' filled with complimentary desserts, drinks and a "gin fountain".
Which doesn't exactly sound off-pudding.
NOTE: The London Dessert Festival is set to take place from Friday 12th – Sunday 14th of August 2022. Tickets range from £22.50-£57.50 and are available right here.
Business Design Centre | 52 Upper St, N1 0QH
---
Fancy a little liquid dessert to finish it all off? Here are the best bars in Islington…