Big Penny Social | Enormous Brewery & Taproom
At Big Penny Social, you certainly get your money's worth.
It isn't so much a taproom as an absolutely gigantic warehouse that's been converted into a kind of urban village hall, with arts, events, and social activities constantly to-ing and fro-ing from its barn-like doors (all of which are washed down with copious amounts of beer).
You'll find it along the Blackhorse Beer Mile, a trail of breweries and taprooms that have recently sprung up along Blackhorse Road, just east of the Walthamstow Wetlands. As one of the southernmost stops along the route, it makes a good starting or finishing point for a brewery crawl – though it's quite easy to end up spending a good few hours here, thanks to:
THE BEER
With three bars housing a total of 82 taps, there's no shortage of suds in the place. Big Penny brews are housed in four giant tanks, but you'll also get to try guest beers from some of the other craft breweries in London like Anspach & Hobday. And if that doesn't float your boat, they do a decent line in cocktails, too.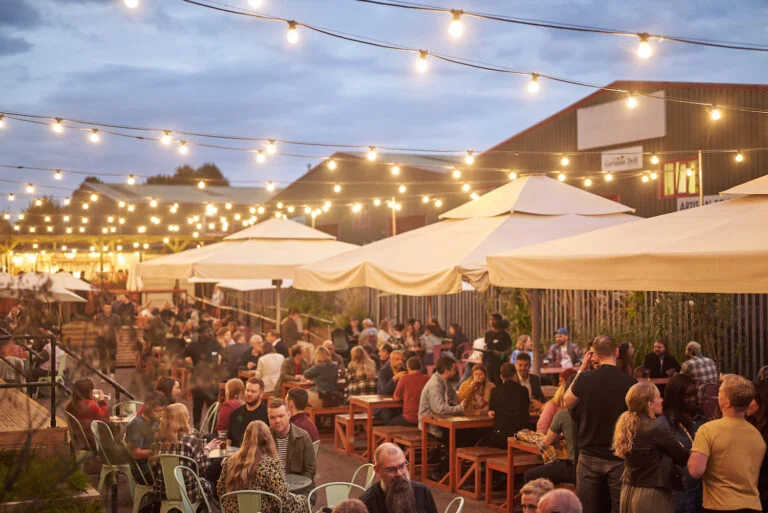 It probably won't surprise you to learn that Big Penny Social puts on an annual beer festival – taking place every November, they see an impressive collection of breweries from across the UK tip up to offer you samples from over 150 brews. And the last weekend of September is always given over to some particularly raucous Oktoberfest celebrations with live oompah bands, German food, and a lot of Munich lager flowing.
THE FOOD
Providing a little ballast for all that booze is a carb-heavy food menu of pizzas, burgers, and – proving that this isn't your average beer-swilling taproom – hummus & Belazu olives. On weekends, they also roll out a brunch menu of fluffy American pancakes and Full Englishes, plus the mandatory pub roast on Sundays.
THE EVENTS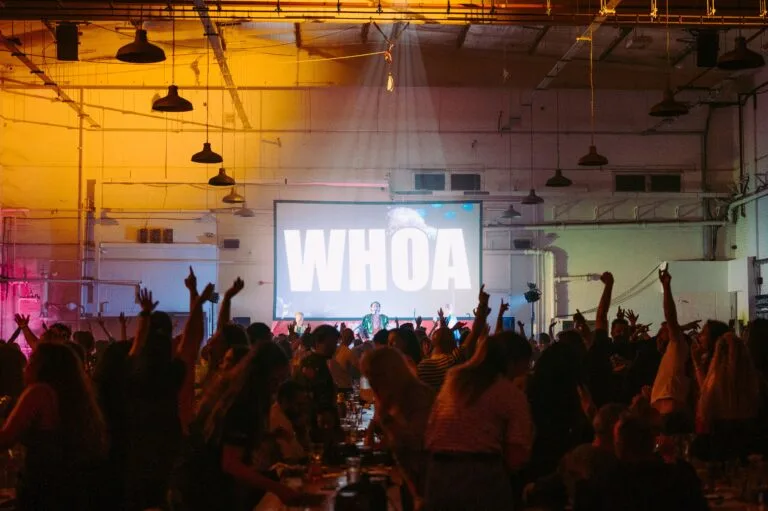 Not forgetting the 'social' element of their name, there's a vast programme of parties, events and pop-ups that take place at Big Penny Social year-round. In summer their expansive beer garden comes into full swing (most recently they filled the entire place with sand to create an actual beach), while indoors sees a packed roster of sports screenings, quiz nights (on Tuesdays), singles mixers, live music, comedy nights and makers' markets, plus DJs & dancing every Saturday.
That's when the Penny really drops.
NOTE: Big Penny Social is open daily. You can see what's on, and book a table, HERE.
Big Penny Social | 1 Priestley Way, E17 6AL
---
Ticked off Blackhorse Road? See how it compares to the Bermondsey Beer Mile